Northrop Grumman, NASA to Shape Future Integration of Uncrewed Autonomous Systems
January 16, 2023 | Northrop Grumman
Estimated reading time: 1 minute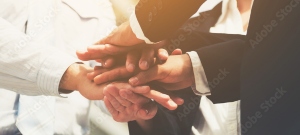 Northrop Grumman Corporation is collaborating with NASA to develop and test solutions for integrating large, uncrewed aircraft systems into the National Airspace System (NAS). The effort will focus on air cargo operations and is part of NASA's Air Traffic Management-eXploration (ATM-X) Pathfinding for Airspace with Autonomous Vehicles (PAAV) subproject.
"Partnering with NASA, we will detail requirements and solutions to make it possible for autonomous aircraft, in this case being air cargo, to be integrated seamlessly and safely into national airspace," said Tom Jones, corporate vice president and president, Northrop Grumman Aeronautics Systems. "Our work together will improve airspace access and transform how uncrewed systems are used to transport goods across U.S. airspace and help establish airspace integration critical to future manned unmanned teaming efforts."
Under this partnership, Northrop Grumman and NASA will develop and test solutions for integrating large Unmanned Aircraft Systems into the national airspace system, with an emphasis on air cargo operations. To support this long-term goal, they will exchange data and information to define technologies and procedures for remotely piloted systems. This work will include coordination with the FAA, flight readiness reviews and development of a test plan for simulations and flight demonstrations. 
Northrop Grumman is a long-standing leader in the development and operations of advanced autonomous systems and future autonomous air capabilities. From rudimentary radio-controlled aircraft to today's software intensive systems, the company's aircraft, such as the Global Hawk, are already operating in collaborative environments with crewed aircraft. With technical expertise in military aviation and autonomy, Northrop Grumman developed the first distributed autonomous framework that allows military commanders to control numerous uncrewed aircraft simultaneously.
---
Suggested Items
09/22/2023 | Boeing
Boeing has announced a $10 million investment in the George W. Bush Presidential Center to support its museum and Veterans and Military Families programs. 
09/15/2023 | Northrop Grumman
Northrop Grumman Corporation's multi-intelligence MQ-4C Triton uncrewed aircraft achieved a declaration of initial operating capability (IOC) by the U.S. Navy.
09/14/2023 |
BAE Systems signed a contract with the Swedish Defence Materiel Administration (FMV) worth approximately $500 million for 48 new ARCHER artillery systems for the Swedish Army.
09/14/2023 | John Watson -- Column: Elementary, Mr. Watson
Electronics are continually evolving, driven by innovations in printed circuit board technology. Flexible PCBs have emerged as a revolutionary force, reshaping the PCB industry and influencing the design and functionality of countless electronic devices. Some believe that flexible PCBs are a relatively newer technology, but as we will see, that is not true. Since I'm an instructor, here's a short history lesson on how we got here and what we can expect.
09/13/2023 | Hentec Industries/RPS Automation
Hentec Industries/RPS Automation, a leading manufacturer of selective soldering, lead tinning and solderability test equipment, is pleased to announce that Sinclair Manufacturing has purchased Pulsar solderability testing and Photon steam aging systems for installation in their Chartley, Massachusetts facility.