Nano Dimension Delivers First of Its Newest 3D Printer to Karlsruhe Institute of Technology
January 23, 2023 | Nano Dimension
Estimated reading time: 1 minute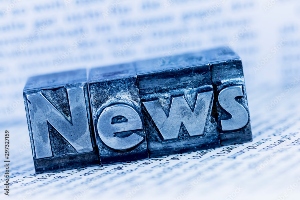 Nano Dimension Ltd., a leading supplier of Additively Manufactured Electronics (AME) and multi-dimensional polymer, metal & ceramic Additive Manufacturing (AM) 3D printers, announced that it has delivered the Admaflex130 Evolution, which is the first of its next-generation high precision ceramics and metal fabrication system, to the Karlsruhe Institute of Technology ("KIT"), one of the leading technical universities in Germany and Europe.
This sale is a clear demonstration of the benefit of Nano Dimension's merger and acquisition program with the sale coming from Admatec Europe B.V., the newest group to join Nano Dimension. The relationship with KIT deepens the Company's success of its extensive customer relationships with the world's leading academic institutions.
KIT is among the largest and most notable German institutes of technology, with its research covering many areas within engineering and natural sciences. The Admaflex130 Evolution will be used by the Institute of Photonics and Quantum Electronics ("IPQ") at KIT. IPQ is striving to deliver cutting-edge research in fields ranging from hybrid photonic integrated circuits, additive 3D nanofabrication, optical metrology and sensing to optical communications and signal processing.
Nano Dimension's Admaflex130 Evolution is a leader in manufacturing high precision ceramics and metal applications. With the benefit of its Digital Light Processing ("DLP") based technology, the 3D printer is ideal for research & development and 24/7 digital serial production of functional parts requiring complex geometries, high resolution, fine details, and smooth surface while benefiting from excellent material properties.
Pascal Maier, researcher at KIT, shared, "We are excited to have the Admaflex130 Evolution in our labs. For the packaging of integrated photonic circuits, we need submounts for our assemblies that offer highest shape fidelity along with low thermal expansion and good long-term stability. To achieve this, we need leading technologies to advance our work, and this is exactly what the Nano Dimension system can do. We look forward to using it in our daily work."
Ziki Peled, President of Nano Dimension EMEA, added, "We appreciate the opportunity to enable the advanced work of the Karlsruhe Institute of Technology, and specifically the Institute of Photonics and Quantum Electronics. Given Nano Dimension's focus on multi-material, high precision additive manufacturing, we are confident that our solution in the Admaflex130 Evolution will enable progress in their research, which is clearly intended to drive advancements in society."
---
Suggested Items
09/22/2023 | GlobalFoundries
The U.S. Department of Defense (DoD) has awarded GlobalFoundries (Nasdaq: GFS) (GF) a new 10-year contract for a supply of securely manufactured, U.S.-made semiconductors for use across a wide range of critical aerospace and defense applications. 
09/25/2023 | APCT
APCT, a leading name in the PCB and electronics industry, is delighted to announce the appointment of Peter Austin as its President and CEO, effective September 1. Peter takes the reins from former CEO, Steve Robinson, who has retired after years of dedicated service to the company.
09/22/2023 | Happy Holden, I-Connect007
Ever since high density interconnect (HDI) was created in 1982 by Hewlett-Packard to package its first 32-bit computer powered by a single chip, it has continued to evolve and provide the solutions for miniaturized products. The leading edge of HDI technology became the process used for organic flip-chip packaging for the semiconductor industry. The two distinct markets—IC substrates and product-system integration—are now colliding and utilizing the same ultra-HDI manufacturing processes.
09/21/2023 | KIC
KIC, a renowned pioneer in thermal process and temperature measurement solutions for electronics manufacturing, is thrilled to announce its participation in the upcoming SMTA Guadalajara Expo & Tech Forum.
09/21/2023 | Intraratio
Intraratio, a provider of enterprise software solutions, is pleased to announce its participation in the SMTA Guadalajara Expo and Tech Forum 2023.