Dymax Releases Light-Curable Materials for Consumer Electronics Wearable Devices
March 8, 2023 | Dymax Corporation
Estimated reading time: 2 minutes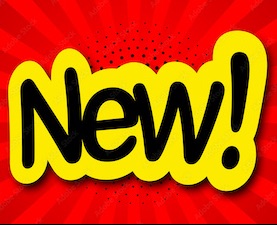 Dymax, a leading manufacturer of rapid and light-curing materials and equipment, is pleased to release its 9200-W series of next-generation light-curable encapsulants and structural and optical-positioning adhesives made without materials of concern known to cause skin sensitization.
This new product portfolio addresses skin-sensitivity concerns related to assembling end-user consumer electronics wearables such as fitness trackers, smart watches, earbuds, AV/VR headsets, and other devices in close contact with the skin. Formulated with low-sensitizing ingredients, the 9200-W series of light-curable materials have recognized irritants, such as IBOA, intentionally removed from them without compromising the trusted quality and high performance associated with Dymax technologies. The products can be used alone or together in one device to create a total protective solution. Dymax can also customize standard formulas to meet specific application requirements.
These IBOA-free encapsulants and adhesives address the numerous challenges associated with wearable assemblies, such as devices that cannot be hermetically sealed or a customer's restricted-substance requirements. Manufacturers can utilize the products for various applications, such as structural bonding, sensor encapsulation, lens alignment, and selective coating, to secure and protect parts and eliminate component movement.
The 9200-W series cures "on-demand" when exposed to UV/LED light energy, and some products feature a secondary moisture cure for shadow areas. Though not designed for direct skin contact, they are suitable to assemble applications worn on the body for short- or long-term periods, where extractable or leachable materials may be a concern.
9201-W bonding and encapsulating material for wire bonds, chip-on-board, or flex-on-board circuits, offers electrical insulation, chemical and environmental protection, and superior protection through reliability testing, such as thermal shock, cycling, and vibration. Low-shrinkage 9202-W adhesive, for optical alignment and lens positioning, features high viscosity and reliability performance essential to the quality and clarity of an image or the integrity of devices. 9210-W encapsulant, designed for FPC reinforcement, selective coating, and component encapsulation, cures with light first and then moisture for application areas where shadows are present and exhibits excellent performance in reliability testing. Low-stress 9211-W plastic bonding adhesive for CCM applications is specifically formulated for camera module barrel and holder assembly and adheres well to PC, LCP, ABS, and FR4.
Focused on improved worker and end-user safety, Dymax will continue to expand its new 9200-W portfolio to include a broader range of safer consumer wearable encapsulants, adhesives, and optical positioning materials. To support the 9200-W series, Dymax also offers complementary dispense and UV/LED light-curing systems.
---
Suggested Items
09/27/2023 | AT&S
AT&S is working on the EECONE (European ECOsystem for greeN Electronics) project to develop new technologies to make electronics production in Europe more sustainable.
09/26/2023 | CIMS
TPCA is the main annual PCB event in Taiwan. This year, it takes place in Taipei on 25-27 October.
09/26/2023 | Joe Fjelstad -- Column: Flexible Thinking
Despite what some seem to believe, rigid-flex circuits are not a new technology. In fact, they are more than a half-century old. At the time of the invention, my friend Thomas Sterns was working at Sanders Associates, the pioneering flex circuit manufacturer. Like many products in the first decades of printed circuit technology, they were working on a military application. The objective was to provide a reliable method for reducing the size, bulk, weight, and questionable reliability of wire harness assemblies while simultaneously reducing cost and assuring that human error might be minimized. These were all vitally important concerns for military and aerospace products.
09/19/2023 | Zuken
Zuken Inc., an industry-leading provider of electronic design automation solutions, is pleased to introduce an innovative three-stage approach to AI-powered PCB design within its flagship CR-8000 platform.
09/19/2023 | Anaya Vardya -- Column: Standard of Excellence
In my last column, I discussed cutting-edge innovations in printed circuit board technology, focusing on innovative trends in ultra HDI, embedded passives and components, green PCBs, and advanced substrate materials. This month, I'm following up with the products these new PCB technologies are destined for. Why do we need all these new technologies?