Gartner Says 2023 Is the Moment of Truth for Battery-Electric Vehicles
March 10, 2023 | Gartner, Inc.
Estimated reading time: 3 minutes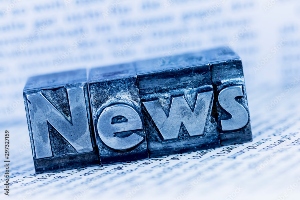 Several factors will make 2023 a true test to the resolve of governments and the automotive industry in driving battery-electric vehicles (BEVs) forward, according to Gartner, Inc.
"2023 is the moment of truth to drive full electrification forward," said Pedro Pacheco, VP Analyst at Gartner. "The spike in electricity prices in Europe make BEV running costs less attractive, some countries, like the U.K., Switzerland and Australia, are starting to introduce EV taxation. In addition, China ended electric vehicle subsidies at the beginning of 2023 and global charging infrastructure still has many coverage gaps and the average quality of service is poor."
In addition, the sharp increase in raw material prices like lithium and nickel will inherently drive BEV costs higher, which will make it harder for original equipment manufacturers (OEMs) to close the price gap with internal combustion. As a result, BEV sales may grow at a considerably lower pace or stall in some markets, making investments related to BEVs take longer to achieve break even.
Gartner expects supply chain shortages in the automotive industry to continue through 2023. "More than two years after the pandemic began, carmakers still cannot forecast an end to shortages of semiconductor chips or the subsequent shortage of vehicles they can produce. They also face short supply of key materials for BEV batteries, causing the prices of commodities to surge," said Mike Ramsey, VP Analyst at Gartner.
"The digital transformation of automotive retail has not stalled, simply reduced speed," said Pacheco. "As the challenging economic environment is slowly moving the automotive market from supply-constraint to demand-constrained, automakers and retailers will refocus on the transition to online retail sales. They will also do so to reduce sales costs."
This downturn period provides an opportunity for automotive CIOs to help their companies grow their market share through technology. For instance, several established automakers are trying to transform into technology companies, but their corporate culture has been a major obstacle to their ambitions. "This must be their starting point to avoid widening the gap with digital native automakers and grow their revenue via the use of technology even further," said Pacheco.
Beyond 2023
Gartner predicts that by 2026, more than 50% of EVs sold globally will be Chinese-branded automobiles. "There are more than 15 Chinese companies selling EVs and many of these are smaller and much less expensive models than those sold by foreign rivals," said Ramsey. "While foreign automakers like Tesla, VW and GM are selling a lot of EVs in China, the growth is much faster with Chinese companies."
As demand grows around the world for EVs, Chinese firms are well-situated to take advantage of the growth with good access to key minerals and battery manufacturing capacity in China. Gartner recommends that automotive CIOs focused on EVs, integrate supply chain planning and visibility software to ensure better business decisions about where key materials are sourced and ensure resiliency for key materials.
Gartner analysts estimate that by 2025, tech giants will own a part of the operating system for 95% of new cars on the road.
Tech giants have begun to displace established automotive Tier 1 suppliers as in-vehicle software providers (e.g., Google Automotive Services and CarPlay), and are also using their ecosystems to claim a larger share of the vehicle operating system territory (e.g., Renault's partnership with Google and VW's partnership with Microsoft). Furthermore, several tech giants are directly involved in the development, manufacturing and sale of cars. Foxconn, Huawei, Alibaba, Xiaomi, Tencent and Sony are all examples of this trend.
"Succeeding alone won't be possible for a traditional OEM or supplier," said Pacheco. "Each of them must forge partnerships with at least some digital giants if they want to remain profitable and competitive in the industry."
---
Suggested Items
09/19/2023 | SEMI
Semiconductor manufacturers worldwide are projected to increase 200mm fab capacity by 14% from 2023 through 2026, adding 12 new 200mm volume fabs (excluding EPI) as the industry reaches a record high of more than 7.7 million wafers per month (wpm).
09/15/2023 | STARTEAM GLOBAL
STARTEAM GLOBAL, a leading manufacturer of Printed Circuit Boards (PCB), technology and service solutions, is pleased to announce the opening of our new PCB manufacturing factory in Prachinburi, Thailand, on Wednesday 27 September 2023.
08/21/2023 | Andy Shaughnessy, I-Connect007
I recently spoke with Mehul Davé and Michael Schumacher of Linkage Technologies. In this interview, they discuss their acquisition of a PCB facility in Malaysia, their global expansion plans, and how Linkage stands to benefit as companies begin pursuing the China Plus One sourcing strategy.
08/16/2023 | TrendForce
TrendForce announces a revised forecast for 2023 server shipments, protecting a downward shift of 5.94% YoY.
07/24/2023 | ITW EAE
ITW EAE was selected as the winner of the best paper of TC1 Technology Conference by SMTA China East.