DuPont Launches ULTRAFILL 6001 Dual Damascene Copper Plating Bath for BEOL Metallization in Semiconductor Fabrication
March 30, 2023 | DuPont
Estimated reading time: 1 minute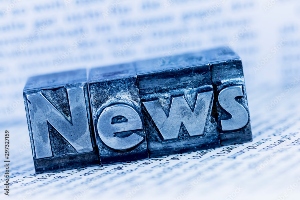 DuPont Electronics & Industrial announced its new ULTRAFILL™ 6001 dual damascene copper offering for semiconductor fabrication. This latest addition to the family of DuPont™ ULTRAFILL™ and NANOPLATE™ series of dual damascene copper plating baths is specially designed to enable back end of line (BEOL) electroplating process for copper interconnects in the range of tens to hundreds of nanometers and is suitable for lower, middle and upper metal layers.
BEOL is the second major stage of the semiconductor fabrication process where tiny wiring schemes are formed as interconnects within the device. As the semiconductor industry continues to shrink technology nodes, dual damascene products that deliver strong gap-fill performance to meet key process and reliability requirements become even more critical to enabling the scaling roadmap for interconnects.
The DuPont™ ULTRAFILL™ line of dual damascene copper products is known for producing copper film deposits with high purity and low stress to deliver consistent, reproducible void-free filling. The latest dual damascene copper plating bath, ULTRAFILL™ 6001, is formulated with a new organic additive platform that demonstrates improved gap-fill capability, enhanced wettability, and a higher degree of leveling and mounding control, to enable the copper plating process for even finer feature sizes in the circuitry.
"For more than 10 years, leading-edge semiconductor manufacturers have relied upon DuPont's dual damascene products for achieving semiconductor technology nodes below 20 nm," said Shashi Gupta, global marketing director, Advanced Packaging Technologies, DuPont Electronics & Industrial. "With proven performance in high-volume manufacturing, our products can achieve void-free bottom-up fill with minimum overburden, and we will continue to look for ways to innovate as we enable back end of line advanced metallization processes and support the trend towards miniaturization."
Interested customers should contact their DuPont Electronics & Industrial account managers to learn more about ULTRAFILL™ 6001 and other materials in the ULTRAFILL™ and NANOPLATE™ family.
---
Suggested Items
09/28/2023 | Anaya Vardya, American Standard Circuits
There has always been pressure to reduce line and space as we have seen the bleeding edge technology go from 8 mils to 5 mils and then to 3 mils. The difference between "then" and "now" is that the prior advancements, for the most part, used the same processes, chemistry and equipment going from 8 mils to 3 mils. But going from 3 mil to sub 1 mil trace and space is a quantum leap in printed circuit board (PCB) technology that requires a whole new set of processes and materials.
09/28/2023 | Michael Carano -- Column: Trouble in Your Tank
In a previous column, the critical process of desmear and its necessity to ensure a clean copper surface connection was presented. Now, my discussion will focus on obtaining a void-free and tightly adherent copper plating deposit on these surfaces. After the desmear process, the task is to insure a continuous, conductive, and void-free deposit on the via walls and capture pad. Today, there are several processes that can be utilized to render vias conductive.
09/20/2023 | I-Connect007 Editorial Team
Panasonic's Darren Hitchcock spoke with the I-Connect007 Editorial Team on the complexities of moving toward ultra HDI manufacturing. As we learn in this conversation, the number of shifting constraints relative to traditional PCB fabrication is quite large and can sometimes conflict with each other.
09/14/2023 | MKS' Atotech
MKS' Atotech, a leading surface finishing brand of MKS Instruments, will participate in the upcoming IPCA Expo at Bangalore International Exhibition Centre (BIEC) and showcase its latest PCB manufacturing solutions from September 13 – 15.
09/14/2023 | Vern Solberg -- Column: Designer's Notebook
Flexible circuit applications can be as basic as furnishing electrical interconnect between two conventional circuit board assemblies, or to prove a platform for placing and interconnecting electronic components. During the planning and pre-design phase of the flexible circuit, there will be several material and process related questions that need to be addressed. Most flexible circuit fabricators welcome the opportunity to discuss their customers' flexible circuit objectives prior to beginning the actual design process.