Books

Featured Books

pcb007 Magazine

Latest Issues

Current Issue

Finding Ultra

New demands on PCB fabrication, namely advanced packaging, ultra high density interconnect (UHDI), and new specialty materials, are converging, changing the landscape of our business. Is it time to start paying close attention to this convergence?

Developing a Strategy

A solid strategy is a critical part of success. This month, we asked some of the top industry leaders and business strategy "gurus" to share their thoughts on developing strategies.

Winning With TQM

In this issue, we explore how TQM has entered the DNA of continuous improvement disciplines, and the role leadership transformation plays in this. If you've ever competed against a TQM company, you understand their winning advantage.

Columns

Latest Columns

||| MENU
Majority Sale of Schweizer China Confirmed by WUS Shareholders
April 18, 2023 | Schweizer Electronic AG
Estimated reading time: 2 minutes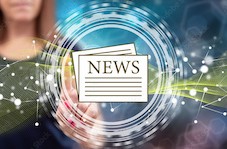 The shareholders' meeting of WUS Printed Circuits (Kunshan) Co, Ltd (WUS) approved the acquisition of a majority stake in Schweizer Electronic (Jiangsu) Co, Ltd (SEC). As a result, WUS's shareholding in SEC will increase from the current level of approximately 13% to 70%. The transfer of the shares and payment of the purchase price is expected to take place before end of April 2023.
Parallelly, WUS will carry out a capital increase of around EUR 29 million at the joint venture in China, in which Schweizer Electronic AG will not participate. Finally, SCHWEIZER will thus hold around 20% of the joint venture in China. This capital increase is also expected to take place in April.
The conclusion of this transaction for the joint venture in China is also the starting signal for further intensification of the long and successful cooperation with WUS. Already now, SCHWEIZER generates almost 30% of its consolidated sales through cooperation in the field of high-frequency PCBs.
Both companies have agreed to significantly expand this cooperation model. SCHWEIZER will thus significantly widen its range of competitive and high-technology PCBs globally. The core of the strategy remains the plant in Schramberg, Germany, with a central role not only by its technological excellence but also by improving supply chain resilience for European and American customers, as well as the joint venture in China, with focus on ensuring high production volumes of chip embedding technology. The joint venture will continue to operate under the name Schweizer Electronic, to represent European technology competence - produced in China. Under the new majority structure Schweizer Electronic AG will still retain a seat on the Board of Directors of SEC and will thus be able to actively influence the business processes in the joint venture.
In addition to the plant in Germany and the joint venture in China, SCHWEIZER will also have full access to the technologies of the other WUS plants. SCHWEIZER is thus expanding its offer based on a unique network in Germany, Taiwan, China and, in future, also Thailand.
This enables SCHWEIZER to address additional product and market segments and increases the opportunity for additional growth without the need for own high investments in production capacities. SCHWEIZER will develop from a manufacturer of highly specialised PCB technologies for niche segments to a system provider of a broad technology portfolio from Germany, China and Southeast Asia, and offer customers increasingly important additional services such as supply chain resilience, local value creation, global sales organisation, protection of sensitive intellectual property and the technological consulting expertise of a PCB manufacturer, which has convinced its customers over decades with competence and reliability.
---
Suggested Items
09/29/2023 | Intel
Intel celebrated the arrival of its Intel 4 technology, which uses extreme ultraviolet (EUV) technology, and the first use of EUV in high-volume manufacturing (HVM) in Europe.
09/28/2023 | Anaya Vardya, American Standard Circuits
There has always been pressure to reduce line and space as we have seen the bleeding edge technology go from 8 mils to 5 mils and then to 3 mils. The difference between "then" and "now" is that the prior advancements, for the most part, used the same processes, chemistry and equipment going from 8 mils to 3 mils. But going from 3 mil to sub 1 mil trace and space is a quantum leap in printed circuit board (PCB) technology that requires a whole new set of processes and materials.
09/28/2023 | PNNL
Pacific Northwest National Laboratory is collaborating with leading technology companies Microsoft Corp. and Micron Technology to make computational chemistry—a challenging subject but one with far-reaching significance for our lives—broadly available to applied researchers and industrial users.
09/28/2023 | SIA
The Semiconductor Industry Association (SIA) announced Geoff Martha, chairman and CEO of healthcare technology leader Medtronic, will be the keynote presenter at the 2023 SIA Awards Dinner on Thursday, Nov. 16 in San Jose, Calif.
09/26/2023 | Kirk Thompson, Isola Group
Despite being a leader in R&D investment in semiconductors and packaging with greater than $50 billion per year, the U.S. has seen its market share decrease to less than 3% in areas like advanced packaging and advanced substrates. The cause for this market share erosion was a laser focus in Asian countries to attract semiconductors and advanced packaging investment through ecosystem development and incentives. If the U.S. is serious about changing the momentum to onshore advanced packaging and advanced substrates, an ecosystem approach to innovation and manufacturing incentives must be employed. It is not enough to have the most innovative technology if the supply chain and manufacturing economics do not deliver competitive commercial opportunities.