Realizing the Promise of IPC-1791
May 9, 2023 | Chris Mitchell, IPC Vice President of Global Government Relations
Estimated reading time: 2 minutes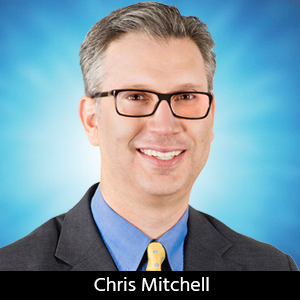 IPC-1791, Trusted Electronic Designer, Fabricator and Assembler Requirements, is an electronics standard developed in collaboration with the U.S. Department of Defense (DoD) and industry to address some of today's greatest risks to a trusted supply chain. The standard provides traceability and helps protect against counterfeits. In fact, IPC-1791 was specifically cited in the U.S. Department of Commerce response to Executive Order 14017-Securing America's Supply Chains.
But to be as effective as possible, the standard needs greater support from the DoD. While it has been adopted by the DoD, it has not yet been mandated. IPC-1791 holds the promise to introduce much greater security to U.S. defense electronics and support the goals of the U.S. Defense Industrial Base.
IPC developed this standard as it does all its standards—with all relevant stakeholders in the room. For IPC-1791, this group included the DoD, defense primes, PCB fabricators and designers, and electronics assemblers. The standard was first published in 2018 and the latest release, Revision C, is slated for release this spring. Because this is an industry standard, electronics manufacturers continue to work with the DoD to maintain it and to address emerging security concerns.
Since its release, the DoD has adopted IPC-1791 as a standard available for use by program managers and procurement officers. But what does it mean to be adopted? It means that a standard has been vetted by DoD offices and is suitable for meeting DoD requirements. Adoption gives the standard visibility through its inclusion on the DoD online ASSIST database, which is a repository for all standards approved or adopted under the Defense Standardization Program.
DoD adoption of IPC-1791 was a significant step, but adoption does not place a mandate on its use. Today, IPC-1791 is not a requirement in the sourcing of defense electronics, which is likely to change in the future. 
The encouraging news is that in Section 841 of the fiscal year 2021 National Defense Authorization Act, Congress mandated the development and implementation of trusted supply chain standards for PCBs just as the DoD had been tasked with regarding microelectronics. Developing supply chain standards for microelectronics has been a daunting challenge marked with more than one reset, but the opportunity to move quickly on PCB and PCBA standards is ripe. After all, the DoD has already adopted IPC-1791; the only remaining challenge is promoting use of the standard across the DoD.
While the DoD has not yet begun requiring IPC-1791 certification in its acquisition, many companies are already leveraging certification as a competitive advantage to win both defense and commercial business.
To read the rest of this article, which appeared in the Spring 2023 issue of IPC Community, click here.
---
Suggested Items
09/28/2023 | KYZEN'
KYZEN, the global leader in innovative environmentally friendly cleaning chemistries, is proud to announce that it is sponsoring the Women's Leadership Program Connection Reception to be held at SMTA International.
09/28/2023 | Nolan Johnson, I-Connect007
The practical question around CHIPS Act development and electronics assembly is, "Will this change how we do business?" Indium Corporation's Dr. Andy Mackie sat down with Nolan Johnson to share what he sees as emerging answers to that question from his perspective as an expert in electronics assembly and packaging, and as a participant in standards development through IPC, JEDEC, and SEMI.
09/28/2023 | ZESTRON
ZESTRON is happy to announce that Senior Application Engineer, Ravi Parthasarathy, will be presenting "Revolutionizing PCB Assembly Cleaning:
09/28/2023 | IPC
IPC continues to collaborate with the electronics manufacturing industry to meet their current and future workforce training needs.
09/28/2023 | IPC
Though product demand weakened this month with Orders and Backlog Indexes slipping, overall electronics industry operations remain healthy per IPC's September 2023 Global Sentiment of the Electronics Supply Chain Report.