IDC: 30% of Top 2000 Corporations in Asia Pacific will be Monitoring ESG Performance in 2023
May 12, 2023 | IDC
Estimated reading time: 3 minutes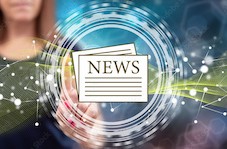 According to the International Data Corporation (IDC) Trends in Sustainability Regulations in Asia Pacific, an interesting market pattern has emerged in Asia Pacific in the past three years: the regional market landscape for sustainability/Environmental, Social and Governance (ESG) related technology products and services is evolving into three distinct country segments called Pacesetters, Emerging Leaders and Watchers. These market segments are a result of rapid changes in national policies and regulations, and they can be viewed as a country's sustainability maturity level based on the driver of rules. These new rules and policies are spurring demand for sustainability/ESG reporting-related technologies and services in certain Asian markets and will lead to at least 30% of the top 2000 corporations in Asia Pacific to start monitoring ESG Performance more keenly.
"Watcher economies have more companies still planning or are in the early stages of their sustainability initiatives. They are likely not as interested in sophisticated emissions tracking and analytics technologies as they are still determining their baseline and figuring out their gaps in extracting emissions data from their operations. Among all these segments, the most exciting market for sustainability/ESG-related technologies is in the Emerging Leaders where companies are looking to expand on their sustainability/ESG initiatives," said Melvie Espejo, Research Director for Sustainable Strategies and Technologies, IDC Asia/Pacific.
"Naturally, in a Pacesetter economy with enabling regulatory environment for sustainability/ESG adoption, demand for sustainability/ESG-related technologies and services will be highest. This segmentation will help technology vendors to offer the right products and services needed by organizations to further their corporate sustainability agenda," added Espejo.
Speed of changes in regulation in Asia/Pacific impacts the demand for technologies that enable companies to fulfill more stringent sustainability and ESG reporting, and changes organizations' business models. For example, organizations in Pacesetters and Emerging Leaders economies are starting to evaluate and change how they utilize their assets and are reconsidering suppliers and supply chains since this has impact on their sustainability performance and ESG metrics.
While investigating the pace of sustainability policy reforms and the updates on the carbon reduction commitments of the Asia Pacific countries, IDC Research discovered that eight economies, China, Hong Kong, India, Indonesia, Japan, Malaysia, Thailand, and Vietnam are becoming hotspots for sustainability strategies and technologies. Referred as Emerging Leaders economies, companies operating in these countries will experience increased need for ESG data management, supply chain data management, product lifecycle data management, ESG reporting and decarbonization technologies. "Companies' priorities in their sustainability programs, to a certain extent, are determined by compliance. Regulations tend to give business strategies focus," explained Espejo.
Sustainability performance and ESG scores metrics are the basis for access to cheaper capital through green financing. In some Asia/Pacific countries, sustainability performance is also the basis for preferred procurement in government and enterprises contracts.
To succeed in this fast-changing regulatory environment, organizations will need to stay on top of sustainability/ ESG policies and regulations while at the same time devoting time, resources and financial investments in ESG-related technologies and services that would help enhance their ESG data collection, monitoring, validation and reporting capabilities and sustainability credentials.
Insights in this research, especially market segmentation categorization, was based on the IDC Sustainability Research Framework that measures the impact of the driver of rules to the speed of adoption of sustainability strategies and technologies in companies in Asia Pacific. The framework looks at the rule of law, public policy implementation, business compliance, implementing structure and the conversion of international sustainability commitments to national public agenda in relation to ESG reporting, Green Financing, Green Procurement, Circularity, Green Energy and Fair Employment and covers 16 Asia Pacific countries, which are India, Philippines, Malaysia, Thailand, Indonesia, Korea, Singapore, Vietnam, Australia, New Zealand, Japan, Taiwan, Hong Kong, China, Cambodia and Bangladesh.
---
Suggested Items
09/25/2023 | IDC
Newly released data from IDC's Worldwide Quarterly Mobile Phone Tracker shows that shipments of smartphones to the Gulf Cooperation Council (GCC) region increased 2.9% year on year in Q2 2023, with growth of 2.8% on the previous quarter.
09/22/2023 | Keysight Technologies, Inc.
Keysight Technologies, Inc. and Synopsys, Inc. are partnering to provide internet of things (IoT) device makers with a comprehensive cybersecurity assessment solution to ensure consumers are protected when devices are shipped to market. Under the arrangement, the Synopsys Defensics® fuzzing tool will be embedded as an option into the Keysight IoT Security Assessment solution. 
09/22/2023 | Dicro Oy
Dicro Oy is pleased to announce the expansion of Dicro into Narva, the third largest city in Estonia, where last week we started production in our new factory.
09/21/2023 | Mirtec
MIRTEC, the 'Global Leader in 3D Inspection Technology' is pleased to announce that Robert Horowitz has been promoted to the position of National Sales Manager for MIRTEC's North American Sales and Service Division.
09/21/2023 | IDC
Global shipments for wearable devices returned to growth in the second quarter of 2023 (2Q23) reversing two quarters of decline, according to new data from the International Data Corporation (IDC) Worldwide Quarterly Wearable Device Tracker.