Books

Featured Books

pcb007 Magazine

Latest Issues

Current Issue

The Registration Sweet Spot

Registration is underrated and underappreciated. The key is to ensure proper registration from layer to layer across the entire printed circuit board. It's a holistic process requiring anticipation, prediction, precise attention at each step, and detailed data tracking and monitoring.

High-reliability Fabrication

In this month's issue, our expert contributors discuss the latest in technologies, trends, complexities and resources regarding high-reliability fabrication.

Finding Ultra

New demands on PCB fabrication, namely advanced packaging, ultra high density interconnect (UHDI), and new specialty materials, are converging, changing the landscape of our business. Is it time to start paying close attention to this convergence?

Columns

Latest Columns

||| MENU
2015 EIPC Winter Conference, Munich: Day 1 Review
February 17, 2015 | Pete Starkey, I-Connect007
Estimated reading time: 12 minutes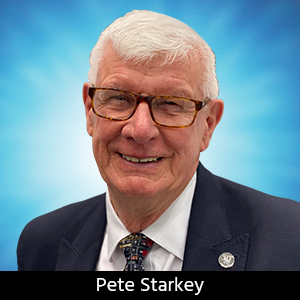 Ninety delegates, eleven countries represented and a thought-provoking two-day programme on themes of reliability in PCB fabrication and assembly, copper cleaning and advanced material solutions, advanced imaging and soldermask, and how to make PCBs smart and ready for Industry 4.0. Add the further attractions of a keynote by Walt Custer and the chance to visit a military aircraft assembly plant: the formula for another highly successful EIPC Conference, this time close to Munich Airport. Cold and crisp—clear skies and snow on the ground, but not on the roads.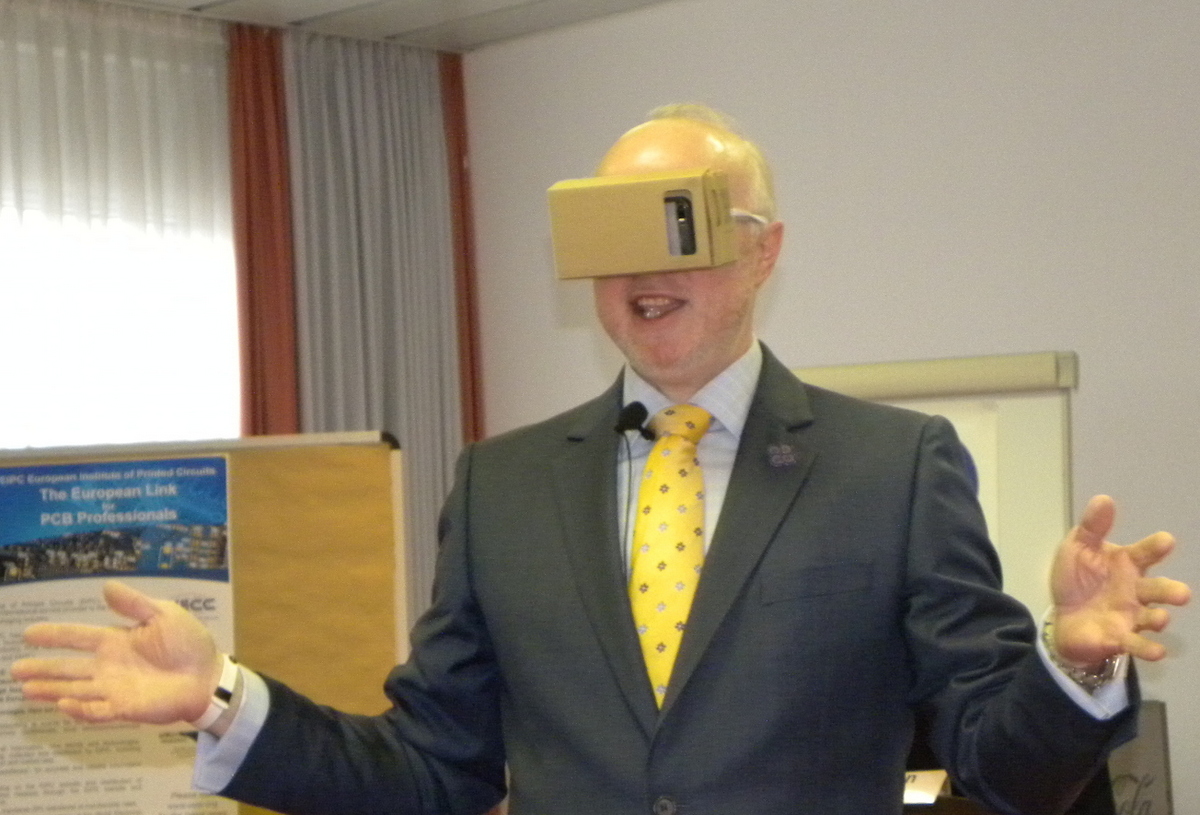 EIPC Chairman Alun Morgan's introduction held the audience spellbound as he embarked on an excursion into the world of augmented reality: "See the world around us, layered with information, data and visualisations, through the use of a device." With reference to head-up displays, initially in fighter aircraft and increasingly in motor cars, and augmented reality headsets like the newly announced Microsoft HoloLens, he attempted a practical demonstration of the sort of effects that could be experienced.  In the event, "Peppa Pig's Magic Camera App" for his iPad, and a cardboard headset with his iPhone placed inside, were maybe not the best-chosen contrivances to give the most convincing exemplification. But his performance was highly entertaining anyway!
Having extended his warm thanks to the companies who had supported the conference with sponsorship, Morgan introduced Walt Custer as the keynote speaker, without whose Business Outlook, no EIPC Conference would be complete.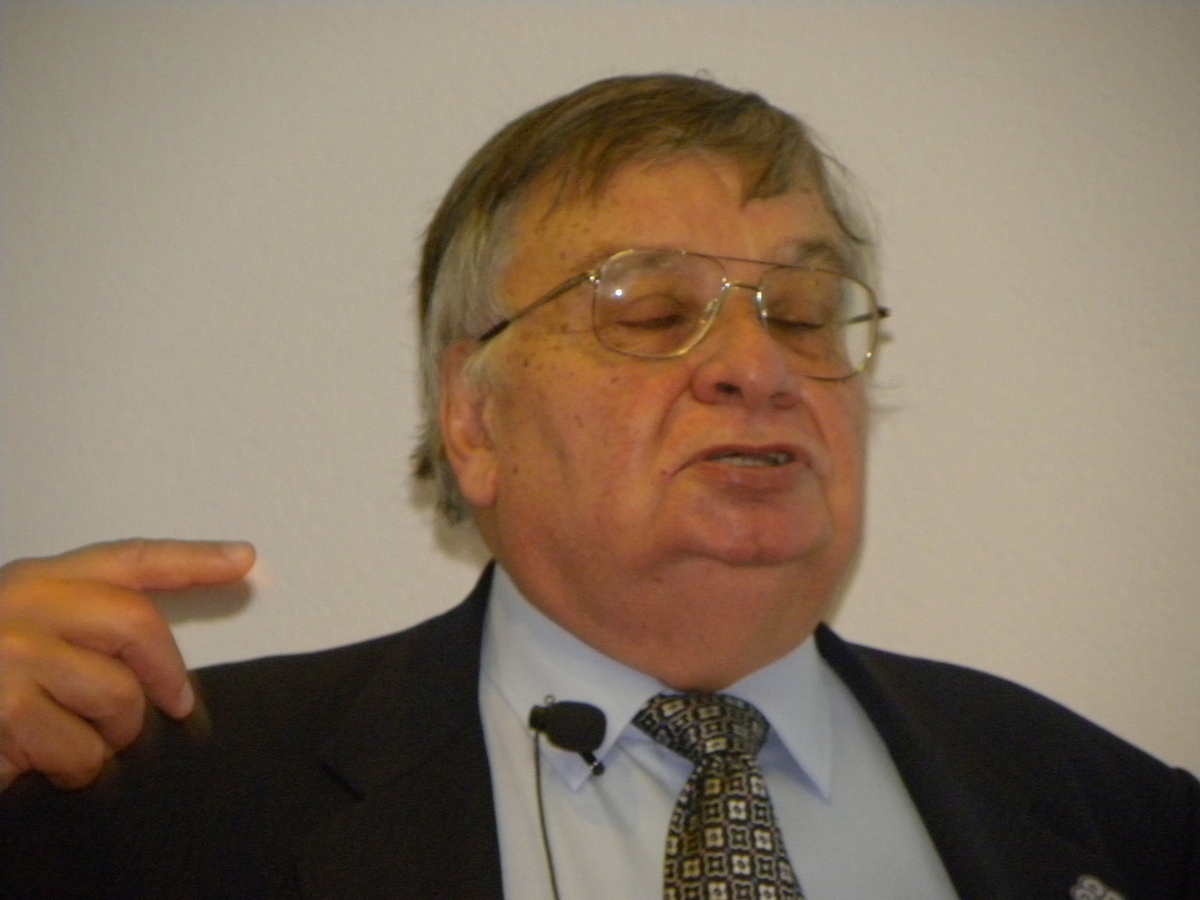 Custer's inimitable blend of quick-fire information and sharp-witted perception gave some grounds for optimism. His analysis, based on leading indicators and sector-by-sector trends, by geography, by technology and by end market, was comprehensive and authoritative. In his summary of the global economic situation, he observed that the Eurozone and the UK had started 2015 on slightly firmer footings compared to 2014, with leading indicators rising slightly. Among the Eurozone nations, growth was signalled in Germany, Spain, the Netherlands and Ireland. France contracted slightly, the downturns in Greece and Austria accelerated and Italy stagnated. Eastern Europe fared well in comparison, led by the Czech Republic and Poland. Elsewhere, the downturn in Russia deepened, Turkey stagnated, Switzerland fell into contraction and Brazil made mild growth. In the USA, the outlook was for further modest growth, although the pace of expansion had slowed. In Asia, growth continued in Japanese manufacturing, there was broad stagnation in China and mild expansions in South Korea, Taiwan, India and Vietnam. Prices of key commodities oil and copper were down, the US dollar, Swiss Franc and Chinese RMB were strong and the Japanese Yen was weak. Global purchasing managers' indices showed positive for USA, Europe, South Korea, Taiwan and Japan, with only China showing negative. And of the world's top 25 PCB companies, only one was European and four American (three after the takeover of Viasystems by TTM). And based on 2013 figures, European production represented 4.5% of a global total of $59.4 billion.
The European PCB industry had an acceptable year in 2014, with no spectacular growth and no spectacular collapses. The few companies that had gone out of business were all sub-10 million euro turnover. Five countries: Austria, Switzerland, Germany, France and UK accounted for about 80% of total European production, and ended 2014 at a similar level as in 2013. There were some minor shifts, but no major changes. Supplies to certain end-markets offered some protection against Asian competition. Small volumes per part-number and protection of IP quite often required close proximity of fabricator to customer. All five countries mentioned supplied to industrial electronics industries. In addition, each country had identified further individual niches in which they continued to excel: Switzerland in the medical industry; Austria and Germany in the automotive sector, France and UK in defence and aerospace.
There had been some set-backs for each industry, for example cuts in defence budgets, unfavourable rates of exchange. Export sanctions against Russia or reduction in investments showed isolated consequences and might intensify in 2015. However, similar volumes to 2014 were expected. Continuing concentration of suppliers was a cause for concern, and the choice of raw materials used for the manufacturing of specialties might narrow down. Whether or not this would turn out to be a threat to certain projects remained to be seen.
In conclusion, 2014 was a year of modest single-digit growth globally for most electronic supply chain sectors. Capital equipment sales grew much more. Global political unrest remained a major concern. The Greek financial situation was a worry, oil prices had plummeted and commodities such as copper had deflated. Major currency exchange rate fluctuations would impact trade. The euro was currently weak against the US Dollar, Chinese RMB and Swiss Franc, but strong against the Japanese Yen. New high volume products were emerging and if projections for the Internet of Things were realised, quantities could be huge.
Leading indicators were useful for tracking growth regionally, and they had recently risen slightly for a number of European countries. The outlook for Europe was that Eurozone manufacturing showed signs of pulling out of the doldrums at the start of 2015, but the rate of expansion remained disappointingly meagre, vindicating the ECB's decision to take drastic action to revive the economy by quantitative easing, which was expected to boost the euro area economy via improved business and consumer confidence and the weakening of the euro. The currency's fall should benefit exporting manufacturers in particular over coming months. Lower oil prices would also help reduce manufacturers' costs, with reduced fuel costs also freeing up more consumer income to spend on goods.
Custer's closing comment: "2015 is the year to focus on higher-growth end markets and take share from your competition!"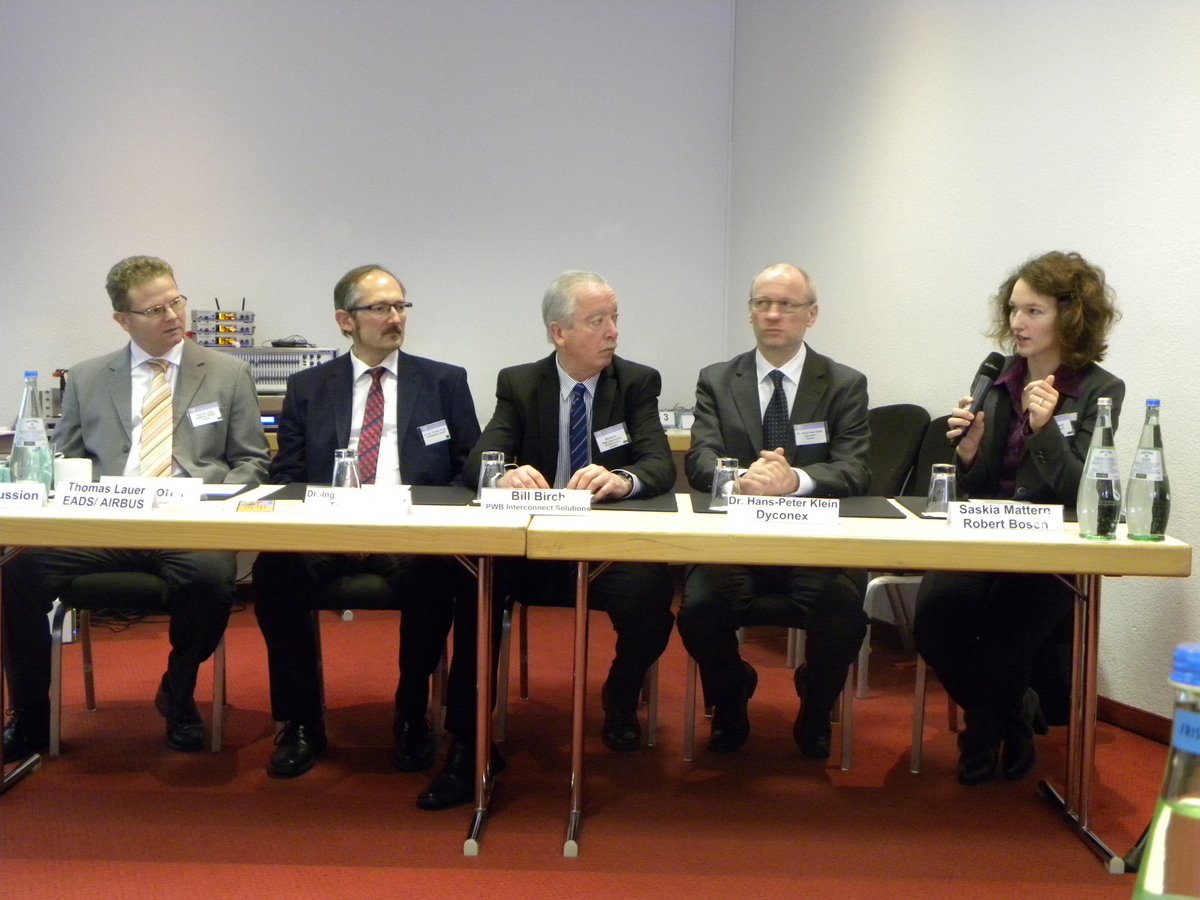 The theme of the first technical session, moderated by Alun Morgan, was reliability in PCB fabrication—how to achieve it and how to make it measurable, and the first speaker was IPC Master Trainer Dr. Ing Thomas Ahrens from Trainalytics, in Germany. His topic was, "Controlling the right parameters for PCB survival during assembly."
In Ahrens' definition, a reliable assembly process was one that continuously conformed with requirements. His quality factors were man, machine, method, material, milieu and measurement. Process fitness was related to precision and repeatability, and the purpose of process control was to select and keep materials within specification, parameters within tolerance, equipment in function and documentation up-to-date. Process fitness also required periodic training and certification, the channelling of new knowledge and reviewing comprehension, maintained know-how and skills management.
He defined solderability as the overall fitness of a component for industrial soldering, commenting that whereas electronics standards defined solderability as wettability, physics had a different view:  wettability depended on solder surface metallurgy, working temperature and flux activity. Solder heat requirement increased with heat capacity and mass of the parts to be joined, and heat resistance limited the solder profile in terms of maximum allowable time and temperature, emphasising that design must be matched to solder method. He reviewed wetting tests, solderable surfaces, base material properties and methods of quality verification, then showed many examples of PCB defects, some of which were revealed by soldering, some of which were caused by soldering.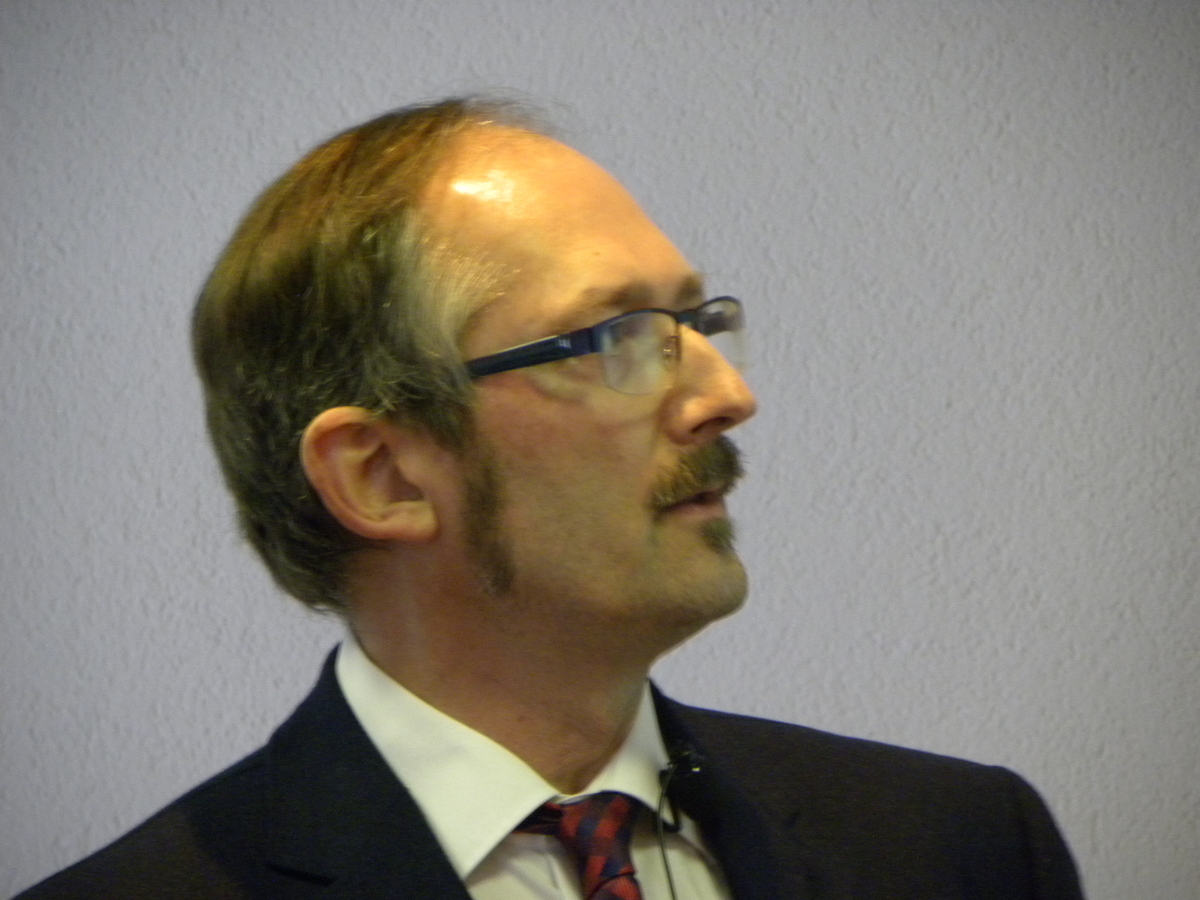 Dr. Ing Ahrens concluded by quoting the First law of Thermodynamics: "In any process, the total energy of the universe remains the same" and then continued: "Seen from the back, energy conservation means that nothing comes from nothing". He advocated the Flow-Down Principle—a deliberate and orderly plan of action—with the philosophy that quality must be built-in, with an equal quality level in every step of the process.
Bill Birch, President of PWB Interconnect Solutions in Canada, spoke with great authority about the measurement of performance degradation in printed wiring board interconnections and dielectric materials, commenting in his opening statement "The best thing ever to happen to my company was RoHS!"
He observed that random PCB-related defects found during assembly level testing and early in the end use environment continued to plague the electronics industry, commenting that existing specifications, test methodologies and quality screening techniques were inadequate to eliminate defects, and that lead-free assembly has exasperated the situation. HDI designs introduced more structures and increased risk. He believed that capital investment and automation were needed to remain competitive and that European and North American PCB manufacturers should utilise engineering solutions to counteract limited capital. In-house screening with innovative testing protocols could dramatically reduce the risk of premature defects and improve the understanding of manufacturing capability.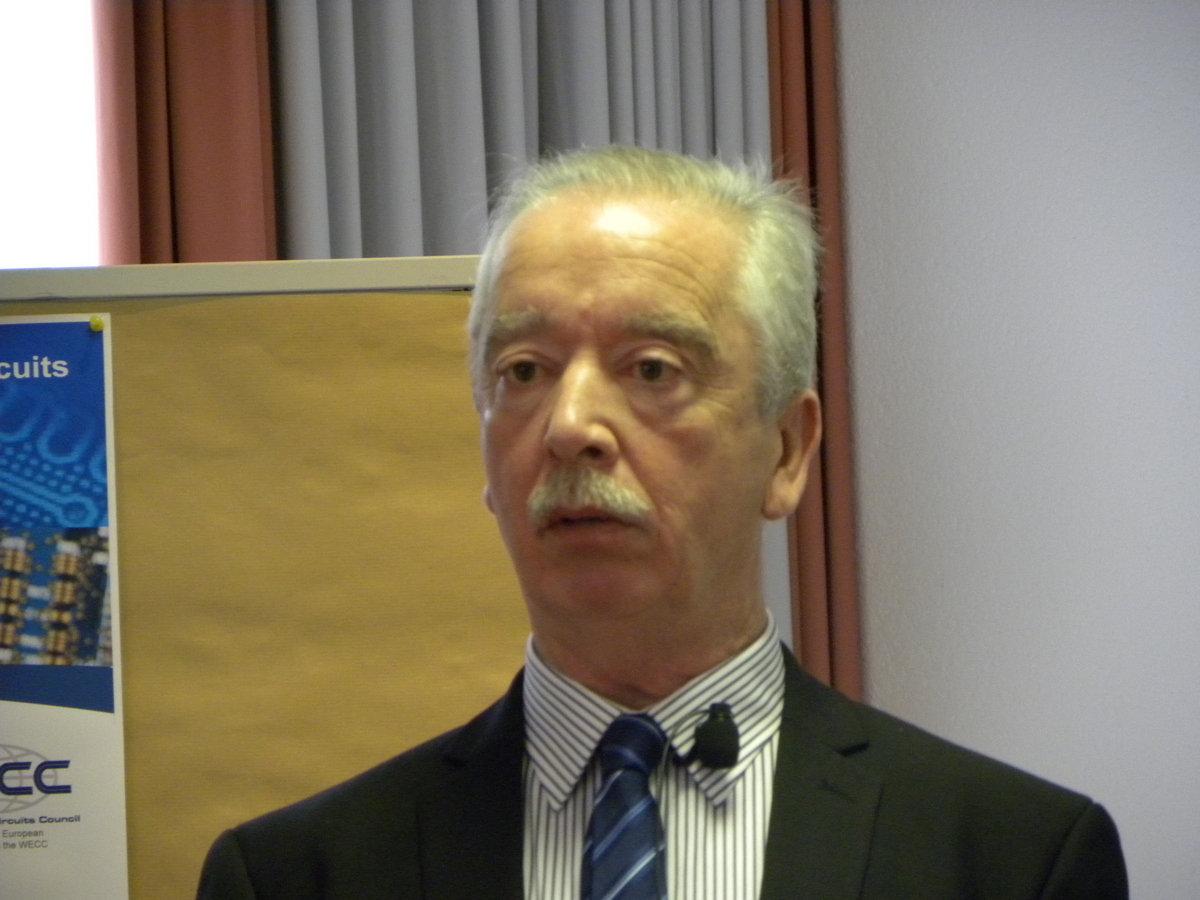 Reflecting upon the origin of random defects, Birch believed that PCBs could be built to be inherently weak if inadequate process controls were available, material was selected incorrectly or the product design hierarchy of influence was not fully understood. Most defects were latent, not findable with electrical test, and existing quality control techniques were based on visual examination, with statistically invalid sample sizes. Assembly precipitated weak structure into a failure. Assembly and rework were the only times that the PCB experienced temperatures above the glass transition temperature of the base material. A good board could be broken due to poor design, materials that were not suitable to the severity and number of assembly cycles and ultimately the applied strain exceeds the strength. All PCB's had a "potential life," and exposure to assembly and rework determined how much "residual life" would remain.
Against this background, Birch went on to demonstrate how good test vehicle design was an imperative for meaningful measurement of the impact of assembly and the prediction of the life of the product, and that the design must duplicate specific product features in order to measure material degradation. Microsections were not needed—the testing was all done electrically—although IPC microsection coupons were included to satisfy military requirements. He went on to describe his proprietary equipment for the detection of delamination by capacitance testing, and for the detection of electrical breakdown in via holes by interconnection stress resistance testing, and explained how the results were interpreted. With reference to the physical properties of laminates, particularly the significance of the absolute glass transition temperature in acceleration studies, he showed how to select the right acceleration-factor parameters.
He concluded by stating that predicting the product life cycle was not difficult if specific rules were followed, emphasising that the establishment of performance criteria should be a partnership task between PCB fabricator, assembler and OEM. The real questions were "How good is good enough?" and "Should we be testing for reliability or survivability?"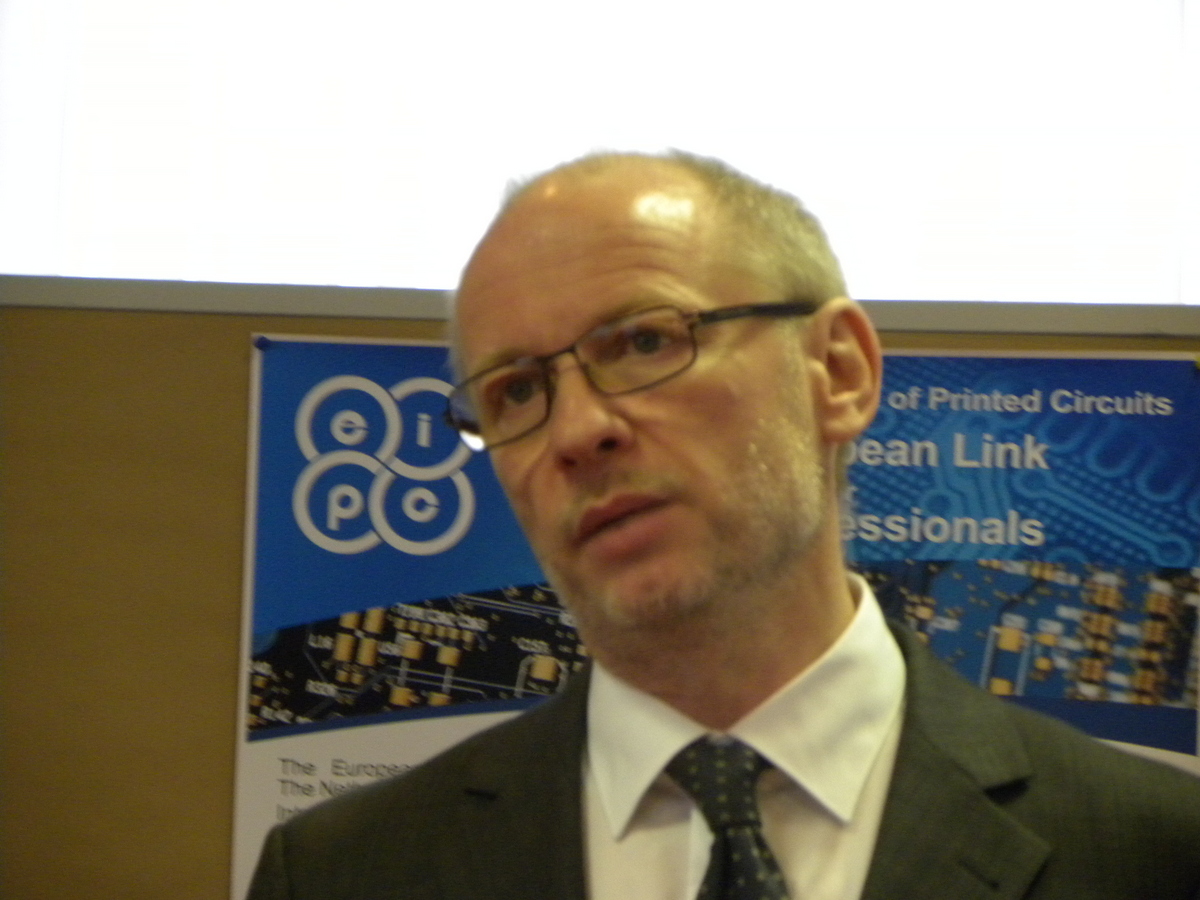 A fabricator's perspective on the assessment of the reliability of flexible circuits came from Dr. Hans-Peter Klein from Dyconex in Switzerland, with an approach based on objective evidence. Dyconex's area of specialisation was medical implants, where complexity was very high, volumes were very low and failure was not an option. In deciding what test procedure to use, it was necessary to determine what stresses would generate the acceleration factors and what would be the failure mechanism, bearing in mind that the stress method must be appropriate and not change the physics of failure. And it was important to understand what changes in materials and process parameters would require a review of the assessment procedure.
The focus of his investigation was microvia reliability under thermo-mechanical stress conditions, and the current induced interconnection stress test that Bill Birch had just described was used to simulate real-life exposure. The chosen temperature range was ambient to 210°C and three acceleration models: Basquin's model, Coffin-Mansion's model and Norris-Landzberg's model were used to calculate acceleration factors. The number of IST cycles was determined to reflect assembly, shipping and implanted life.  As expected, stress during PCB assembly outweighed all other temperature exposures, and the worst-case Basquin's Model was used further on to determine sample sizes for ongoing reliability monitoring and lot-acceptance testing. It was calculated that, in order to establish a statistical base for microvia reliability of 99% probability with 95% confidence, 94 IST test cycles were required.
He described design for reliability as a continuous cycle with application requirements, acceleration modelling, material and process design, interconnection stress testing and reliability evidence as key elements.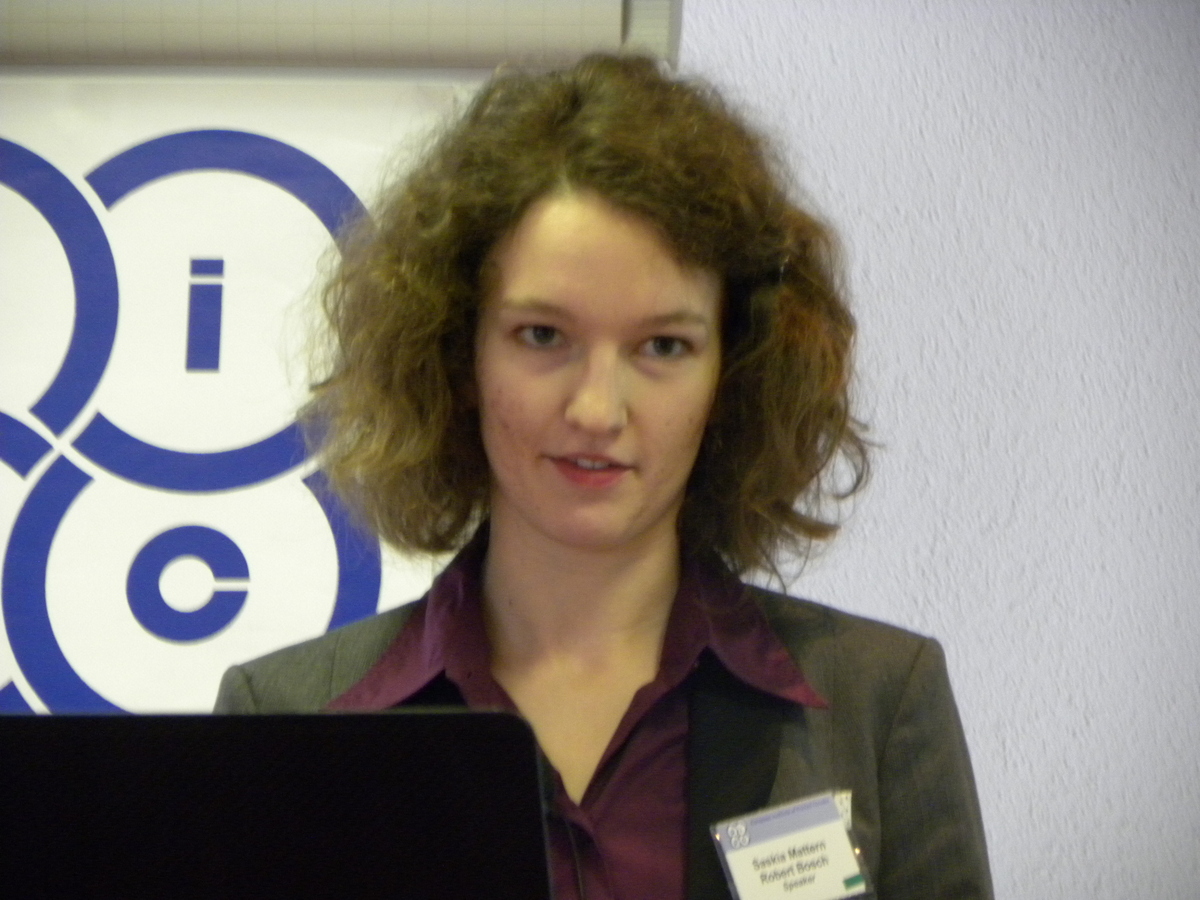 Next came an OEM viewpoint on product reliability, in a presentation by Saskia Mattern from Robert Bosch in Germany about electrochemical failures in automotive electronics. There were three factors contributing to electrochemical failure: humidity, ionic contamination and electrical bias, and failure could be reversible in the case of creeping current as detected by surface insulation resistance measurements, or irreversible in the case of electrochemical migration and dendrite growth. In a context of miniaturisation, higher voltages and currents and humid surroundings, increasing efforts had to be made to ensure reliability.
Mattern discussed the effects of test coupon geometry on surface insulation resistance results and time-to-failure from electrochemical migration, then reviewed actual results after reflow soldering. High reflow temperature profiles had been observed to give increased surface insulation resistance and reduced propensity to electrochemical migration, and hence improved PCB reliability as a consequence of de-activation of flux residues. Individual fluxes were found to have a specific temperature, to be exceeded to ensure complete deactivation. And it had been shown that high solder mask dams were beneficial in reducing dendrite growth.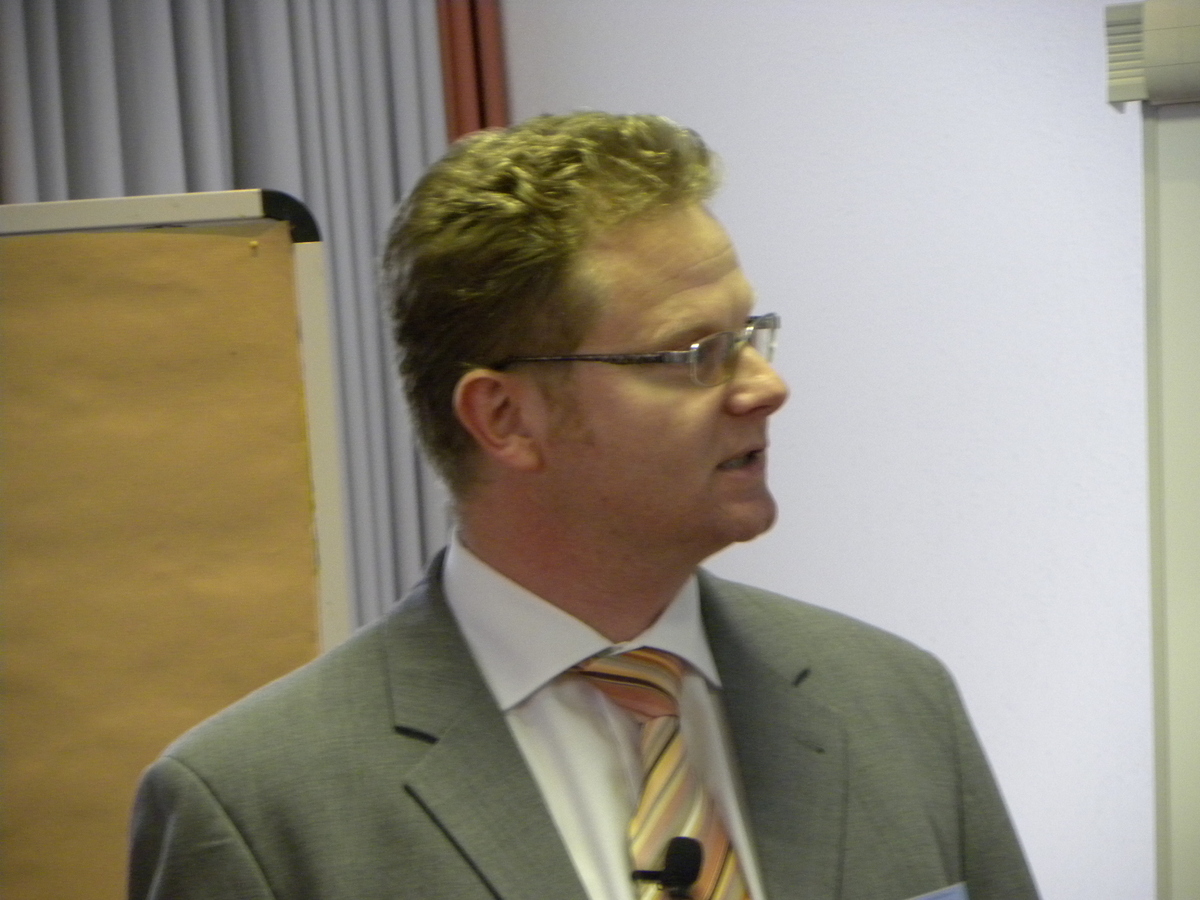 A second OEM perspective, this time concerned with avionics, was presented by Thomas Lauer from the Ulm factory of Airbus Defence and Space in Germany, which had the benefit of its own PCB shop. He discussed the challenges faced in avionics products with reference to product applications on mission helicopters, which were configured according to requirement: "Lots of black boxes. What's inside them and why do they cost so much?" and satellites: "In-service repair is not possible!" He listed the environmental stresses typically experienced by avionic assemblies: low and high temperatures, pressure variations, vibration, acceleration and humidity. There were consecutive challenges of long-term availability of existing designs and technologies to avoid recertification, additive challenges like "whisker mitigated" conditions for pure tin surfaces, and extended acceptability criteria, which were usually specified at Class 3. Product reliability references were mostly based on tin-lead solder joints and PCA designs, and "typical limits" for voids and blow holes were not applicable.
He demonstrated various concepts used for increasing reliability, such as standards for voiding within component packages, stress mitigation per design by underfill and corner- or edge-bonding, ruggedisation by stand-off adaption or package transfer, conformal coating for environmental protection and whisker mitigation, vacuum vapour-phase soldering, re-balling of SAC BGA packages with tin-lead, and reflow based gold removal. There could also be design adaptations, for example in the substrate material, thickness and layer construction of the PCB, stiffeners and mechanical adjustment of the printed circuit assembly, as well as the optimisation of cooling optimization for critical components, and a consideration of special interconnection processes, alloys or surfaces. "Some of the reasons the black boxes cost so much….."
The first conference day concluded with a privileged visit to the Airbus Defence and Space facility at Manching, and this is reported separately.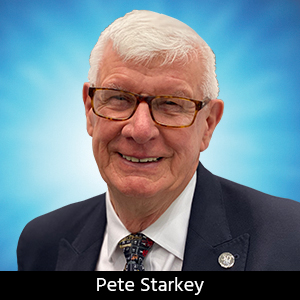 Based in the UK, Pete Starkey joined I-Connect007 as its technical editor in 2008. Most recently, Starkey was products editor and Europe editor for CircuiTree and has more than 30 years experience in the PCB industry, with a background in process development, technical service and technical sales. To contact Starkey, click here.
---
Suggested Items
11/30/2023 | AIM
AIM Solder, a leading global manufacturer of solder assembly materials for the electronics industry, is pleased to announce its new NC259FPA Ultrafine No Clean Solder Paste, which it revealed recently during the Productronica Germany trade show.
11/27/2023 | Real Time with...productronica
Koh Young's Harald Eppinger talks about the company's technology for the semiconductor and advanced packaging market and how they address the challenges introduced by reflective components and micro solder deposits.
11/27/2023 | HyRel
HyRel Technologies, a global provider of quick turn semiconductor modification solutions, announces the achievement of International Traffic in Arms Regulations (ITAR) registration.
11/24/2023 | Mek (Marantz Electronics)
Mek (Marantz Electronics), a leader in Automated Optical Inspection (AOI) solutions, used last weeks' Productronica show in Munich to proudly introduce the SpectorBOX X series, a modular full 3D AOI system for THT solder joints and THT components.
11/21/2023 | Pete Starkey, I-Connect007
Productronica 2023 played host to the IPC World Hand Soldering Competition, bringing talented regional solder champions from all over the globe to compete for the title of World Champion. Each competitor was given sixty minutes to assemble a complex printed circuit board with their performance judged in accordance with IPC-A-610 Class 3 criteria. Each competitor's efforts were rated on the merits of the results achieved, scored on the quality of the assembly process, the electrical functionality of the assembly and the speed at which the assembly was produced.