Automotive Display Systems to Grow to $18.6B by 2021
December 30, 2015 | IHS
Estimated reading time: 3 minutes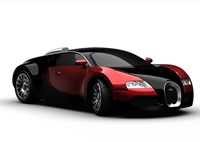 Driven by continued innovation in vehicle connectivity and safety technologies, global revenue from automotive display systems will grow at a compound annual growth rate (CAGR) of more than 11 percent to $18.6 billion by the end of 2021. This will add nearly $9 billion in annual revenue compared to 2015, according to IHS Inc., a leading source of critical information and insight to the global automotive industry.
Data from the Automotive Display Systems Forecasts from IHS represents production of instrument cluster systems, head-up display systems and center stack display systems as full automotive modules, not just display panels. Center stack display systems are expected to account for half of the overall revenue growth, while head-up display (HUD) systems will boast the strongest revenue CAGR at nearly 21 percent from 2015.
"The automotive displays supply chain will see some amazing growth and innovation through the end of the decade, as more vehicles debut new displays or standardize larger ones in the instrument cluster, center stack and head-up display systems," said Mark Boyadjis, senior analyst and manager for Infotainment and HMI at IHS Automotive. "There is additional growth opportunity in lower volume display applications for rear seat entertainment, HVAC control panels, and new applications such as smart mirrors with full displays entering the market now."
Global production volumes for factory-installed center stack and instrument cluster display systems are each estimated to grow by more than 40 percent over the forecast period, each surpassing 60 million units by 2021. IHS forecasts an even higher growth rate for the production of head-up display systems, which will exceed 65 percent, surpassing 6 million units annually in that same timeframe.
The forecasted global growth in display systems is based on multiple factors. In China, for example, overall volume is boosted, because original equipment manufacturers (OEMs) are beginning to add smaller displays into the instrument cluster and center stack, while regional vehicle sales also grow. Meanwhile, head-up display systems are growing globally, as prices for these new and innovative display technologies fall and they become increasingly relevant to reduce driver distraction.
Page 1 of 2
---
Suggested Items
09/20/2023 | I-Connect007 Editorial Team
Panasonic's Darren Hitchcock spoke with the I-Connect007 Editorial Team on the complexities of moving toward ultra HDI manufacturing. As we learn in this conversation, the number of shifting constraints relative to traditional PCB fabrication is quite large and can sometimes conflict with each other.
09/19/2023 | Anaya Vardya -- Column: Standard of Excellence
In my last column, I discussed cutting-edge innovations in printed circuit board technology, focusing on innovative trends in ultra HDI, embedded passives and components, green PCBs, and advanced substrate materials. This month, I'm following up with the products these new PCB technologies are destined for. Why do we need all these new technologies?
09/18/2023 | ViTrox
ViTrox, which aims to be the world's most trusted technology company, is excited to announce that our trusted Sales Channel Partner (SCP) in Mexico, SMTo Engineering, S.A. de C.V., will be participating in SMTA Guadalajara Expo & Tech Forum. They will be exhibiting in Booth #911 from the 25th  to the 26th of October 2023,  at the Expo Guadalajara in Jalisco, Mexico.
09/18/2023 | Intel
Intel announced one of the industry's first glass substrates for next-generation advanced packaging, planned for the latter part of this decade.
09/18/2023 | Aidan Salvi -- Column: Facing the Future
I have been in and around circuit boards most of my life. I started 20 years ago in my family's PCB shop, leaving after a couple of years to start my own software company. About a year ago, I returned to the family business, and the first thing I noticed was that nothing had really changed. We were doing the same things in the same way as the day I left. After talking to several experts in the industry, I realized it was worse than that: The manufacturing of PCBs had not changed in 70 years.