Books

Featured Books

pcb007 Magazine

Latest Issues

Current Issue

The Registration Sweet Spot

Registration is underrated and underappreciated. The key is to ensure proper registration from layer to layer across the entire printed circuit board. It's a holistic process requiring anticipation, prediction, precise attention at each step, and detailed data tracking and monitoring.

High-reliability Fabrication

In this month's issue, our expert contributors discuss the latest in technologies, trends, complexities and resources regarding high-reliability fabrication.

Finding Ultra

New demands on PCB fabrication, namely advanced packaging, ultra high density interconnect (UHDI), and new specialty materials, are converging, changing the landscape of our business. Is it time to start paying close attention to this convergence?

Columns

Latest Columns

||| MENU
Estimated reading time: 7 minutes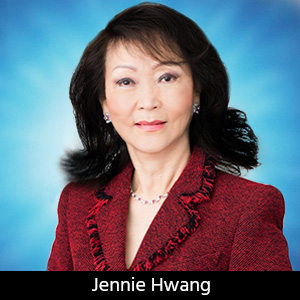 August 10, 2022
SMT Perspectives and Prospects: In Search of Wisdom
After two-year COVID-19 hiatus, I made a point to attend the Berkshire Hathaway (BH) shareholders annual meeting in person, so I could listen to legend Warren Buffett and observe the dynamic of the aspiring people from all walks of life.
The event was full of high-spirited, eager attendees; and was quite festive as well. Buffet, now age 91, and his long-time business partner Charlie Munger, age 98, are as sharp, quick-witted, and as humorous as ever. Their deep and profound thought processes and broad-based knowledge are inspiring. It was a completely worthy trip, and I personally felt intellectually nourished. Their investment wisdom is vividly manifested by the indisputably phenomenal results: From 1964–2021, S&P 500 overall gained marks at 30,209%. In comparison, the Berkshire Hathaway overall gain reached 3,641,613%1.
The most intriguing part of the event was the Q&A session. The five-hour session offered myriad insights and learning opportunities. Questions from the shareholders (both in person and remotely) touched on a wide array of topics and scattered all over the map, from investment to life, from nuclear war to the energy industry, and from public company board practice to cryptocurrency. Below are select excerpts, which I believe are of interest to our industry readers.
Invest in Yourself
In this unprecedentedly uncertain time, as we face rampant inflation with a draconian increase in the cost of goods and services in our daily lives, not to mention the geopolitical tensions, it is understandable and fitting to search for advice or wisdom.
Notably, there was a recurring question citing the current economic and political environments. Although the questions were articulated in different ways, in essence, it was to ask for advice on where to invest and how to succeed in life in this day and age.
Thoughts from Warren Buffett:
"Invest in yourself to reap rewards even when inflation bites."
"The abilities you have can't be taken away from you. They can't actually be inflated away from you. The best investment, by far, is anything that helps develops yourself, and it's not taxed at all."
Thoughts from Charlie Munger:
"The best thing you can do is to be exceptionally good at something."
"You want to be the best at what you do: Be the best engineer, the best doctor, the best dancer."
"Investing in yourself" to relentlessly get better is truly enduring advice to all of us.
Investment, Market Moves, and Cash
Munger quipped, "Cash is oxygen!"
Both Buffett and Munger believe one should always retain a certain amount of cash. In business, when the economy stumbles, an adequate level of cash sustains the business through the tough times, such as the major recent economic fallouts in 2000, 2008, and 2020.
They agreed that BH is holding too much cash lately ($146.2 billion as of January 2022, as opposed to their pre-set desired amount of $30 billion). Buffett attributed this large cash holding to the lack of appealing and justifiable businesses to acquire or to invest in. Buffett self-claims being a bargain-hunter. In his Annual Letter, he called himself "your bargain-hunting chairman."
Munger shared his sentiments:
"Investment does not take high IQ, just a good attitude."
"Market is crazy, but I made more money because of crazy gambling in the market."
"It's a gambling parlor."
"I find speculative bets obscene."
"I never made a decision (to buy or sell) by looking at the market moves, not timing the market."
To the Aspiring
A college student "won the lottery" by getting to ask a question. She introduced herself and stated this was her fifth time attending the BH annual meeting. Buffett took it to heart, and heartily commended her. About 80 years ago, at the age of 11, he bought his first stock by using all his savings of $114.
After her introduction, she asked for advice on how to achieve happiness and success. Buffett advised:
"Nobody can take away your talents."
"Find people you can trust."
"Keep learning."
Munger's advice: "Find out what you are not good at and avoid all of them."
Multidiscipline
The statement, "If you only know one discipline, it's like a hammer looks at everything as a nail." To me, that tells it all.
Life
Munger amusingly said:
"Easy to get wrong. Easy to over-do an idea."
"You would be a better person in your second half of life than your first half, so I would like to be judged by the second half of my life."
That Moment
A voracious reader, Buffett mentioned he tried to read all the books in the library when he was a young man. One day, he picked up a book telling him everything he was doing was wrong.
"Suddenly, I was looking at things differently," he said. "It happens only a few times in life; things are just re-arranged with new insights."
The pair showed a picture that looks like a duck; and when you give another glance it looks like a rabbit. Indeed, those epiphany moments are to be cherished and can be life-changing.
Teaching
Buffett stated that he has taught for almost 70 years (which I did not know), enjoying working with students of all ages and finally having retired from that pursuit in 2018 (at age of 87). In his annual letter to shareholders, he wrote: "Teaching, like writing, has helped me develop and clarify my own thoughts."
Munger calls this phenomenon "the orangutan effect." He said, "If you sit down with an orangutan and carefully explain one of your cherished ideas, you may leave behind a puzzled primate, but you will exit thinking more clearly."
How true! Having engaged in teaching professional development courses for the workforce's continuing education for over three decades, I vividly and wholeheartedly appreciate the above statements, and enjoyed Munger's witty humor.
Energy industry
Munger believes in the oil and gas industry, saying in part, "…the United States should produce more." Buffet said, "We should be very happy that we can produce 11 million barrels a day, or something of the sort, in the United States, rather than being able to produce none and having to find 11 million barrels a day somewhere else in the world."
Munger further cracked, "In this regard, nobody shares my view; it does not bother me because they are all wrong."
Nuclear War
The powerful duo expressed no knowledge or opinions about it, but quoted Albert Einstein: "I do not know with what weapons World War III will be fought, but World War IV will be fought with sticks and stones."
Corporate Governance Issues
In recent years, the corporation's stock-buyback has been on the corporate board agenda as well as a controversial political debate. Buffett says stock-buyback is a good thing for shareholders when it's done at the right price and at the right time as it's buying a known existing business, among other factors. From his annual letter to shareholders, he wrote, "When the price/value equation is right, this path is the easiest and most certain way for us to increase your wealth. Repurchases are modestly beneficial to the seller of the repurchased shares and to society as well."
Buffett illustrated an example: In 1998, BH bought 150 million shares of American Express, which counted for 11.2% of American Express. As a result of American Express's stock buyback program, BH owns 20% of AE in 2022. This is good for the investors.
Over the years, Buffet consistently expressed his experiences regarding the role of public company directors: "Many directors of public company boards are classified as independent directors, as required, but they are not independent in action."
Having served on the board of publicly-traded companies (NYSE-, NASDAQ-, and TSX- listed companies), I strikingly echo his sentiments through my hands-on personal experiences and observations. Indeed, many corporate directors do not perform as independent directors, unfortunately.
GAAP
Buffett does not believe that the required GAAP accounting practice reflects a company's intrinsic value. Evidently, he is not a fan of current GAAP rules that all corporations are using and prefers focusing on operating earnings. I also deeply share his views and wisdom in this regard.
Cryptocurrency
Both Buffett and Munger do not believe in cryptocurrency; they lauded China's smarts in banning crypto. Munger lamented, "By saying this, 25% of the population would dislike us."
Power Lunch
This year marks Buffett's final Charity Auction Lunch. The lunch started in 2000 with a minimum bid of $25,000. The last lunch winning bid went for $4.6 million to cryptocurrency entrepreneur Justin Sun in 2019. This year's lunch (after a two-year hiatus due to COVID) fetched a record winning bid of $19 million by an anonymous bidder (as of June 20), who will meet Buffett at New York City steakhouse Smith & Wollensky in the coming months.
Buffett and Munger are such a compelling duo who complement and synergize their intellect and compound their knowledge as in compound-interest. So admirable.
All in all, my attendance was time well-spent. More importantly, feeling intellectually nourished is a good feeling.
References
Berkshire Hathaway Inc. Annual Report, 2021.
Appearances
Dr. Hwang will deliver a professional development course, "An Overview of PoP and BTC Package and Assembly: Material, Process and Reliability, Part 1 & Part 2," Aug. 22 and 23, 8 to 11 p.m. EDT, at the 20th Electronic Packaging Convention, Asia, 2022.
This column originally appeared in the August 2022 issue of SMT007 Magazine.