Books

Featured Books

pcb007 Magazine

Latest Issues

Current Issue

The Registration Sweet Spot

Registration is underrated and underappreciated. The key is to ensure proper registration from layer to layer across the entire printed circuit board. It's a holistic process requiring anticipation, prediction, precise attention at each step, and detailed data tracking and monitoring.

High-reliability Fabrication

In this month's issue, our expert contributors discuss the latest in technologies, trends, complexities and resources regarding high-reliability fabrication.

Finding Ultra

New demands on PCB fabrication, namely advanced packaging, ultra high density interconnect (UHDI), and new specialty materials, are converging, changing the landscape of our business. Is it time to start paying close attention to this convergence?

Columns

Latest Columns

||| MENU
Rogers Corporation Reports Third Quarter 2022 Results
November 9, 2022 | Rogers Corporation
Estimated reading time: 2 minutes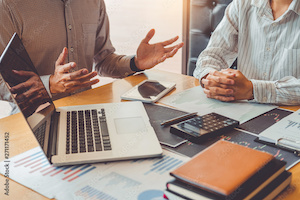 Rogers Corporation announced financial results for the third quarter of 2022.
"We are well positioned to move forward as an independent company focused on expanding our leadership in advanced materials solutions for high-growth markets including Hybrid and Electric Vehicles (EV/HEV) and Advanced Driver Assistance Systems (ADAS)," said Bruce D. Hoechner, Rogers' President and CEO. "Over the past year, we have not wavered in our focus on growing our business and implementing our proven strategy for developing innovative solutions and capitalizing on our market opportunities."
Hoechner added: "While the immediate macroeconomic environment remains challenging, we are steadfast in our commitment to partner with the world's leading technology firms and manufacturers to deliver cutting-edge materials for next-generation products, while improving margins and maintaining a strong balance sheet. I am confident in our ability to execute our strategy and deliver substantial value to all our stakeholders."
Q3 2022 Summary of Results
Net sales of $247.2 million decreased 1.9% versus the prior quarter resulting from the impact of ongoing global supply challenges, China COVID-related restrictions, regional power outages and unfavorable currency exchange rate fluctuations. AES net sales decreased by 7.5% from lower ADAS, wireless infrastructure and defense market revenue, partially offset by higher EV/HEV market sales. EMS net sales increased by 5.6% primarily resulting from seasonally stronger portable electronics market demand, partially offset by lower EV and automotive market revenue. Currency exchange rates unfavorably impacted total company net sales in the third quarter of 2022 by $4.9 million compared to prior quarter net sales.
Gross margin was 31.6%, compared to 34.3% in the prior quarter. The decrease in gross margin was primarily driven by underutilization charges, stemming from lower AES volume, and unfavorable product mix. To address the decline in gross margin the Company has undertaken a series of actions, including adjusting capacity levels in certain businesses and driving efficiency improvements.
Selling, general and administrative (SG&A) expenses decreased by $5.5 million from the prior quarter to $50.7 million. SG&A expenses declined due to lower employee-related costs and professional service fees.
GAAP operating margin of 7.5% decreased by 180 basis points from the prior quarter, primarily due to the reduction in gross margin, partially offset by lower SG&A. Adjusted operating margin of 10.8% decreased by 130 basis points versus the prior quarter.
GAAP earnings per diluted share were $0.78, compared to earnings per diluted share of $0.94 in the previous quarter. The decrease in GAAP earnings was due to lower operating income, partially offset by a decrease in tax expense. On an adjusted basis, earnings were $1.11 per diluted share compared to adjusted earnings of $1.22 per diluted share in the prior quarter.
Ending cash and cash equivalents were $236.5 million, an increase of $11.1 million versus the prior quarter. The ending cash does not include the termination fee from Dupont of $162.5 million, before taxes and transaction-related fees, received in the fourth quarter. In the third quarter, capital expenditures were $33.8 million and net cash provided by operating activities was $13.5 million.
---
Suggested Items
11/29/2023 | TrendForce
TrendForce's latest research indicates that despite a decrease in the CPI in Europe and the US this year, consumer budgets are still constrained due to the current high-interest-rate environment, and the real estate bubble in China has suppressed TV demand. Moreover, a significant increase in TV panel prices this year has led brands to scale down promotional events.
11/28/2023 | Preeya Kuray -- Column: Material Insight
On May 11, 2023, Reps. Blake Moore (R-UT) and Anna Eshoo (D-CA) introduced the Protecting Circuit Boards and Substrates (PCB) Act to Congress. In October, I had the great pleasure of discussing the bipartisan Protecting Circuit Boards and Substrates Act with Congressman Moore, who represents Utah's First Congressional District. He shared his thoughts on how supporting and investing in the domestic PCB industry can help bolster American security.
11/27/2023 | Real Time with...productronica
Koh Young's Harald Eppinger talks about the company's technology for the semiconductor and advanced packaging market and how they address the challenges introduced by reflective components and micro solder deposits.
11/27/2023 | PRNewswire
Since its isolation in 2004, graphene has received widespread attention as a 'wonder' material, with the reported potential to enable a whole host of next-generation technologies, some of which would not be out of place in the latest sci-fi blockbuster.
11/27/2023 | GOEPEL Electronics
The US branch of GÖPEL electronic is proud to announce the addition of David Kalaidjian as the new National Sales Development Manager.