Quantic Wenzel Frequency Synthesizer to Support NASA's Europa Clipper
May 16, 2023 | PRNewswire
Estimated reading time: 1 minute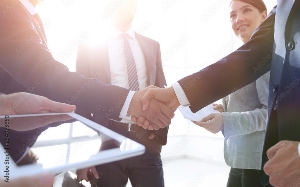 Quantic Wenzel, a business of Quantic Electronics and leader in crystal oscillators, frequency sources, and integrated microwave assemblies, has completed delivery of a space-qualified frequency synthesizer assembly for NASA's Europa Clipper Mission. Scheduled to launch next year, the spacecraft will orbit Jupiter to perform a detailed exploration of Europa, a moon that shows evidence for an ocean of liquid water beneath its icy crust and which could host conditions suitable for life.
"Our support of the Europa Clipper mission is another exciting step in our work with JPL," said Jigar Shah, Director of Business Development, Quantic Wenzel. "Wenzel is widely known as a company which RF engineers come to when they need to solve their unique frequency reference and timing challenges for space applications."
The spacecraft will survey Europa with a suite of instruments to investigate whether it has conditions suitable for life
Europa Clipper will carry instrumentation that can look directly into the moon's icy shell. It is called the Radar for Europa Assessment and Sounding: Ocean to Near-surface, or REASON. REASON will use radio waves to penetrate Europa's ice as much as 18 miles deep, and search for the moon's suspected ocean, measure ice thickness, and study the ice's internal structure, including any internal water bodies that may connect the surface and the ocean. 
Working closely with NASA's Jet Propulsion Laboratory in Southern California, which manages the mission, Quantic Wenzel engineered and manufactured a custom, space-qualified frequency synthesizer assembly. The assembly consists of a single stable local oscillator that generates the reference frequencies for all the instrument timing signals.
---
Suggested Items
11/21/2023 | Pete Starkey, I-Connect007
Productronica 2023 played host to the IPC World Hand Soldering Competition, bringing talented regional solder champions from all over the globe to compete for the title of World Champion. Each competitor was given sixty minutes to assemble a complex printed circuit board with their performance judged in accordance with IPC-A-610 Class 3 criteria. Each competitor's efforts were rated on the merits of the results achieved, scored on the quality of the assembly process, the electrical functionality of the assembly and the speed at which the assembly was produced.
11/16/2023 | CIL
In early November 2023, CIL completed the installation of its first volume SMT PCBA assembly line at its BP2 Semiconductor packaging facility
11/15/2023 | PIT Equipment
PIT – Equipment Services, LLC is pleased to announce Don Dennison, founder and CEO of PIT Equipment Services, has been honored with the prestigious 2023 GLOBAL Technology Award in the category of Best Manufacturers Representative - USA. The award ceremony took place during productronica in Munich on November 14, 2023.
11/09/2023 | IPC
IPC's Taiwan Region Hand Soldering and Rework Competition 2023 was held in Taipei City, Taiwan on October 13, 2023.
11/07/2023 | Latham Industries
Latham Industries, a renowned electronics contract manufacturer headquartered in Phoenix, proudly announces its achievement of the ISO 13485:2016 certification for medical devices.