Inmarsat Announces FreeWave as Partner for Global IoT
May 18, 2023 | Business Wire
Estimated reading time: 2 minutes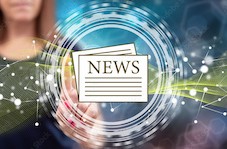 Inmarsat, a world leader in global, mobile satellite communications, has announced FreeWave Technologies - a leading Internet of Things (IoT) solutions provider - as a Distribution Partner for its L-band satellite IoT services.
The partnership, signed at this week's IoT Tech Expo in Santa Clara, California, will focus on the integration of Inmarsat's IsatData Pro (IDP) service in FreeWave's end-to-end IoT solutions, initially with standalone hardware terminals, with a view to integrating IDP core modules into IoT hardware and assets in the future.
IDP is a two-way, real-time, non-IP messaging service that is used globally to connect mission-critical assets in remote locations where regular terrestrial connectivity is limited or non-existent. IDP is enabled by Inmarsat's ELERA geostationary L-band satellite network, with ultra-reliable performance and robust network security.
The agreement will provide FreeWave's customers with reliable, cost-effective and scalable connectivity solutions to meet their mission critical IoT demands across global industries, including agriculture, oil and gas, and utilities. The new relationship will also support the IoT uses of businesses operating in the environmental tracking space – including earthquake and flooding monitoring firms.
Jat Brainch, Chief Commercial and Digital Officer, Inmarsat, said:
"We're excited to be welcoming FreeWave as an Inmarsat Distribution Partner. FreeWave is an established name in the IoT market and we are looking forward to collaborating with them to build customer-centric solutions as we both look to grow our IoT footprint.
"We are particularly focused on the positive sustainable outcomes we believe this partnership can provide FreeWave's customers. After all, you cannot manage what you cannot measure, and we believe solutions that enable better automation and digitalisation of the data capture process to collect granular, real-time results are increasingly essential to achieving our collective Net Zero goals in the future."
Jeff Horton, Chief Revenue Officer at FreeWave, said: "We are delighted to become an Inmarsat Distribution Partner. Inmarsat's bi-directional IsatData Pro service is unique in the marketplace and perfectly suited the needs of our customers. We look forward to working closely with the Inmarsat team over the coming months to grow our market share in the satellite IoT space."
"Sustainability is on the minds of all our clients. Now, being able to offer satellite connectivity that is suited for a myriad of applications will keep their remote devices providing the critical data they need to make better informed business decisions. We are now able to give them trusted connectivity from Inmarsat that complements our comprehensive offer from data collection to a data platform serving data driven insights for enhanced decision making. We are truly excited for what's still to come from this partnership."
---
Suggested Items
11/28/2023 | Dana Korf -- Column: Dana on Data
November's issue of Design007 Magazine had an excellent theme that evolved around design simplification. There were exceptionally good articles about how to reduce over-constrained or needlessly complex designs. One significant time-consuming category is the creation of many design files and drawings which lead to lengthy creation and interpretation time along with the considerable time to resolve conflicting or erroneous information.
11/27/2023 | Intel
Intel Granulate, Intel's flagship software performance offering, announced a new collaboration with Databricks to merge Intel Granulate's autonomous, continuous optimization solutions with Databricks' robust Data Intelligence Platform under the Databricks Partner Program.
11/27/2023 | Andrew Kelley, XACTPCB LTD
While previous industrial revolutions have introduced factories, mass production, and computer-controlled systems, the advent of Industry 4.0 and the concept of the Smart factory have ushered in a new era in PCB manufacturing. For the PCB industry it is a very ambitious and aspirational objective to evolve from disconnected processes to an integrated system with automated data capture, real-time data analysis, process visualization, autonomous control, and self-correcting processes. 
11/21/2023 | iNEMI
iNEMI Packaging Tech Topic Series Webinar, LSI/PKG/PCB Co-Design to Support 3D-IC/Chiplet Design will be held on November 28, 2023, by guest speaker Kazunari Koga, Zuken Inc.
11/21/2023 | Barry Olney -- Column: Beyond Design
Electromagnetic energy propagates at about half the speed of light within the dielectric of a multilayer PCB. This speed is inversely proportional to the square root of the dielectric constant (Dk) of the material. The lower the Dk, the faster the propagation of the wave. In the past, we ignored the board-level delay as it was relatively instantaneous compared to the slow rise time of the signal waveform. But now that we have entered the realm of Gigabit/s design, an unaccounted 10 ps of delay can mean the difference between success and absolute failure of a high-speed design. Also, the trend is toward lower core voltages, which conserves power. However, reducing the core voltage also reduces the noise margin and impacts the system timing budget.