Inmarsat's Fastest Ever Inflight Broadband Plans Are Now Available for Business Aviation Customers
May 23, 2023 | Business Wire
Estimated reading time: 3 minutes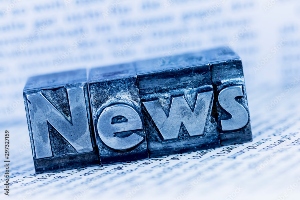 Inmarsat has announced the next chapter of its market-leading Jet ConneX (JX) inflight broadband solution, with a new range of service plans introduced to redefine gold standard connectivity in the business aviation market and satisfy even the most data-hungry users for many years to come.
Launched as part of Inmarsat's JX Evolution programme, these latest service plans are available for new and existing customers to order today, marking a step-change in performance that is backed by guaranteed speeds and Inmarsat's hallmark consistent customer experience.
The new service plans offer enhanced performance using Jet ConneX's existing, highly successful JetWave terminal by Inmarsat's partner Honeywell, and will also be compatible with three upcoming next-generation terminals being developed by Satcom Direct, Orbit and Honeywell. Satcom Direct's Plane Simple Ka-band system has commenced flight testing and is expected to enter service later this year.
All three next-generation terminals use innovative technology and lightweight designs to optimise performance, reduce costs, and simplify installation and maintenance. Their reduced size and weight make them suitable for various types of business jets, creating new opportunities in the fast-growing super midsize aircraft market, which shares many of the same connectivity requirements as large aircraft.
Jet ConneX customers will also benefit from seven more Inmarsat satellite payloads entering service by 2025, increasing its Ka-band network fleet to 12. This includes two Inmarsat-6s, both of which have already launched, followed by two payloads in highly elliptical orbit, enabling the world's only commercial mobile broadband service for flights in higher latitudes and across the Arctic. Three additional satellites will then launch in geostationary orbit, adding further speed, capacity, and resilience.
The combination of next generation terminals and Inmarsat's fast-growing satellite network will enable speeds up to 100 Mbps, for top tier customers that demand the highest level 'office-in-the-sky' experience.
The new Jet ConneX service plans are available through Inmarsat's global business aviation distribution network, which consists of Satcom Direct, Collins Aerospace and Honeywell.
Kai Tang, Inmarsat's Head of Business Aviation, said "Jet ConneX is renowned for delivering a very high standard of service and these transformative new plans once again highlight Inmarsat's continued focus on staying ahead of market expectations. This provides customers with reassurance that our connectivity will keep pace with their long-term needs. Importantly, as these include the first plans to use our new satellites and terminals, it also offers a glimpse into future capabilities and provides certainty that their investment in our technology is future-proofed.
"These service plans have been specifically designed to deliver even greater value and performance based on unique insights into usage of our inflight broadband service. This build-up approach is unique to Inmarsat and cannot be replicated by others in the market, some of which have a tendency to over promise and under deliver, either from the start or as their networks fill and performance degrades.
"Crucially, this is only the next step for us. We will continue to assess usage and adapt accordingly, with even more flexible options to be announced later this year."
Since entering commercial service in November 2016, Jet ConneX has been activated on more than 1,400 business jets: offering the same reliable, consistent and high-speed broadband that was previously only available on the ground. Passenger usage of Jet ConneX increased to record levels since the pandemic, testament to fast-growing expectations from users, who use everything from video streaming and live TV to conference calls and other business activities. JX's most powerful service plans will now enable passengers to simultaneously connect more devices and enjoy unchallenged access to the most data-hungry applications - including high-definition video conferencing - without compromising on its proven characteristics of consistency, reliability, resilience, and seamless global availability.
Inmarsat's 2023 global survey of business aviation professionals - conducted in partnership with Corporate Jet Investor (CJI) - found that 82% of respondents believe inflight connectivity has evolved from a luxury option for some, to a key requirement for the majority of passengers. The results, published at the European Business Aviation Convention & Exhibition (EBACE) this week, show the three most important factors when selecting a connectivity system, in order, were consistent performance, 100% route coverage, and high speed.
---
Suggested Items
09/20/2023 | I-Connect007 Editorial Team
Panasonic's Darren Hitchcock spoke with the I-Connect007 Editorial Team on the complexities of moving toward ultra HDI manufacturing. As we learn in this conversation, the number of shifting constraints relative to traditional PCB fabrication is quite large and can sometimes conflict with each other.
09/19/2023 | Anaya Vardya -- Column: Standard of Excellence
In my last column, I discussed cutting-edge innovations in printed circuit board technology, focusing on innovative trends in ultra HDI, embedded passives and components, green PCBs, and advanced substrate materials. This month, I'm following up with the products these new PCB technologies are destined for. Why do we need all these new technologies?
09/18/2023 | ViTrox
ViTrox, which aims to be the world's most trusted technology company, is excited to announce that our trusted Sales Channel Partner (SCP) in Mexico, SMTo Engineering, S.A. de C.V., will be participating in SMTA Guadalajara Expo & Tech Forum. They will be exhibiting in Booth #911 from the 25th  to the 26th of October 2023,  at the Expo Guadalajara in Jalisco, Mexico.
09/18/2023 | Intel
Intel announced one of the industry's first glass substrates for next-generation advanced packaging, planned for the latter part of this decade.
09/18/2023 | Aidan Salvi -- Column: Facing the Future
I have been in and around circuit boards most of my life. I started 20 years ago in my family's PCB shop, leaving after a couple of years to start my own software company. About a year ago, I returned to the family business, and the first thing I noticed was that nothing had really changed. We were doing the same things in the same way as the day I left. After talking to several experts in the industry, I realized it was worse than that: The manufacturing of PCBs had not changed in 70 years.