Australia & New Zealand Signs $187.4M Contract with Inmarsat for New SouthPAN Satellite Service
May 26, 2023 | Business Wire
Estimated reading time: 1 minute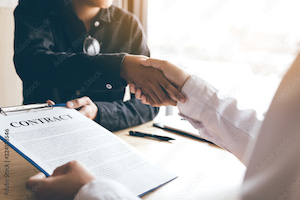 Every major industry across Australia and New Zealand, from transport and construction to resources and agriculture, will gain positioning and navigation benefits from the Southern Positioning Augmentation Network's (SouthPAN) new satellite service.
With the signing of a contract with Inmarsat Australia for the new service on one of Inmarsat's three new I-8 satellites, SouthPAN partners Geoscience Australia and Toit? Te Whenua Land Information New Zealand are one step closer to world-class satellite positioning for the southern hemisphere.
SouthPAN provides accurate, reliable and instant positioning services across all of Australia and New Zealand's land and maritime zones without the need for mobile phone or internet coverage. It will improve positioning accuracy to as little as 10 centimetres. Early Open Services have been available since September 2022.
Signals will begin broadcasting services from the Inmarsat-8 satellite which will cover the Asia Pacific region, commencing from 2027. The satellites will provide redundancy and resilience in SouthPAN to ensure continuous broadcast of signals, enabling the development and use of critical applications relying on its highly accurate positioning. An additional satellite service will also be procured.
These satellites will also be a critical part of a safety-of-life-certified SouthPAN for aviation and other applications, scheduled for 2028. These services will be accessed or used by end users engaged in operations where life could be at risk, like landing an aircraft.
Todd McDonell, President, Inmarsat Global Government, said "SouthPAN represents extraordinary potential for the region. It can save lives by enabling precision safety tracking, help farmers improve productivity through automated device tracking, or even support transport management systems of the future. We have a long history providing services for Governments in the moments that matter most, and we are delighted that our Inmarsat-8 satellites will continue that legacy well into the 2040's."
---
Suggested Items
11/17/2023 | Flex
Flex announced it received Cisco's 2023 Electronic Manufacturing Services (EMS) Partner of the Year award. Cisco presented the distinguished award at its annual Supplier Appreciation Event (SAE), which celebrates the accomplishments and contributions of its supply chain partners.
11/15/2023 | ZDI
Zero Defects International [ZDI] has announced their participation as an exhibitor at the SMTA Silicon Valley Expo and Tech Forum. It will be held at Building 3 on the FLEX campus located at 727 Gibralter Drive, Milpitas, CA.  Expo time and date:  8:30 a.m., Thursday, December 7, 2023.
11/15/2023 | PIT Equipment
PIT – Equipment Services, LLC is pleased to announce Don Dennison, founder and CEO of PIT Equipment Services, has been honored with the prestigious 2023 GLOBAL Technology Award in the category of Best Manufacturers Representative - USA. The award ceremony took place during productronica in Munich on November 14, 2023.
11/14/2023 | Gartner, Inc.
IT spending in Europe is projected to total $1.1 trillion in 2024, an increase of 9.3% from 2023, according to the latest forecast by Gartner, Inc. IT spending in Europe is on pace to surpass $1 trillion by the end of 2023.
11/13/2023 | NASA
NASA has named Denton Gibson launch director for the Launch Services Program at NASA's Kennedy Space Center in Florida. Gibson fills a position made available with the recent retirement of former senior Launch Director Omar Baez. Denton will join senior Launch Director Tim Dunn in leading launch activities for NASA's science and robotic missions. This team is responsible for planning, implementing, and directing launch campaigns for NASA-managed launch vehicle services.