DuPont STEM Career Catalyst Program Achieves Milestone in Education Partnership
May 26, 2023 | DuPont
Estimated reading time: 2 minutes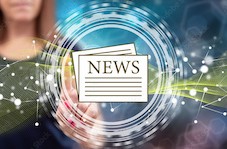 DuPont announced that they have achieved a key milestone in their STEM Career Catalyst Program with the release of three new STEM career profile videos. The videos, featuring DuPont employees, are geared toward students in grades K-5.
The STEM Career Catalyst Program is a three-year partnership between DuPont, Discovery Education and the Delaware Department of Education (DoE). Launched in November 2021, the program serves to increase student and teacher access to high-quality STEM (Science, Technology, Engineering, and Mathematics) resources, as well as instructional materials that enhance career and technical education programs across Delaware. The ultimate goal is to build the next generation workforce by increasing interest in STEM careers, particularly among under-represented student populations.
The videos were recorded on site at DuPont's facilities in Wilmington and Newark, Delaware, and make real-world connections for young students through a range of careers including Material Scientist, Reliability and Equipment Engineer, and Lead Technologist. The videos are live on Discovery Education's STEM Careers Coalition website and K-12 platform. Six additional DuPont videos are planned over the next two years.
DuPont is a Signature Partner, and first statewide supporting partner of the STEM Careers Coalition, which focuses on solving for critical gaps in diverse representation in the STEM professional workforce. The Coalition is an alliance of industries and non-profit organizations, reaching 6.7 million teachers and students with equitable access to STEM resources and career connections since its launch in 2019. The Coalition will continue to ignite student curiosity and influence a diverse future STEM workforce with a goal to reach 10 million teachers and students by 2025.
"This program is vital to our STEM talent pipeline," said Sam Ponzo, Vice President and General Manager of Industrial Solutions, DuPont Electronics & Industrial. "It's important to expose students to the broad range of STEM careers and pique their curiosities when they're young to ensure we have a vibrant talent pool for the future."
Between November 2021 and April 2023, nearly 30,000 students and 2,700 educators have directly accessed Discovery Education resources made available through DuPont's partnerships with Discovery Education and Delaware DoE.
Additionally, as part of this program, DuPont employees have been volunteering in local schools to help students "see what they can be." Students are learning from volunteers who discuss their career journeys and passion for STEM in an experiential learning environment.
"There is no better way for us to prepare our students for successful careers than to partner with their future employers," said Mark Holodick, Secretary of the Delaware Department of Education. "This is especially true in STEM where the field is constantly evolving. Thank you, DuPont, for your historic and continuing support of Delaware education."
DuPont aims to improve over 25 million lives through targeted social impact programs as part of its 2030 Sustainability Goals. You can read more about initiatives for building thriving communities in its 2023 Sustainability Report.
---
Suggested Items
11/29/2023 | Spirit AeroSystems, Inc.
Spirit AeroSystems, Inc. announced the departure of Sam Marnick, Executive Vice President and Chief Operating Officer, President, Commercial from the Company. As part of this transition, Spirit is making organizational changes to strengthen its focus on quality and operational performance.
11/23/2023 | ViTrox
The award was announced during the award ceremony at Productronica in Munich, Germany, on November 14, 2023.
11/21/2023 | DARPA
DARPA is seeking collaboration that will shape the Next-Generation Microelectronics Manufacturing (NGMM) program – an effort to help usher in a new era of microchips and their future applications.
11/20/2023 | I-Connect007 Editorial Team
Schweitzer Engineering Laboratories (SEL) has managed internship programs effectively since the company's inception. In this interview, we talk with Marisa Hemingway, university relations manager, and EMa Freiburger, who started her career as an intern at SEL and now directly manages the intern program. They are both involved with internships and are very committed to the success of the program.
11/20/2023 | MIT
MIT's Department of Aeronautics and Astronautics (AeroAstro) recently hosted the 2023 Future Leaders in Aerospace Symposium, inviting women and underrepresented minorities in aerospace fields to campus for a two-day program.