Raytheon to Deliver Full Rate Production for TCTS Increment II Air Combat Training System for U.S. Navy
May 29, 2023 | Raytheon Technologies
Estimated reading time: 1 minute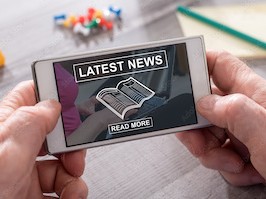 Collins Aerospace, a Raytheon Technologies business announced it will deliver on the full rate production contract awarded by the U.S. Navy for Tactical Combat Training System – Increment II (TCTS II), Air Combat Training System (ACMI) for the U.S. Navy. The contract includes both airborne and ground subsystems and will support fielding requirements at various U.S. Navy training ranges.
"TCTS II addresses today's peer threat, enabling aircrews to train and improve joint tactics, techniques and procedures in an NSA-certified secure environment," said John Sapp, vice president and general manager, Integrated Solutions for Collins.
Validated flight tests on F/A-18 and EA-18G aircrafts, TCTS II's long-range, air-to-air and air-to-ground networking capability supported real time data exchanges. The system features an open architecture design, highly encryption capability, computing power, and robust datalink. TCTS II will be the foundation for next-generation training scenarios that will use a combination of live, virtual and constructive entities. 
"In our testing, we were able to demonstrate key discriminators of our TCTS II solution including integration into existing infrastructure, tactical intercepts and real-time mission completion notifications," said Sapp.
TCTS II is planned to replace the U.S. Navy's legacy ACMI tracking systems with a single system to support training, from tactical aircrew unit level training events to force exercise events, including mobile and fixed locations worldwide.
Developed and built by Collins Aerospace and teammate Leonardo DRS, TCTS II is a scalable and flexible open architecture system that enables highly secure air combat training among 4th and 5th Generation U.S. aircraft, and international aircraft.
---
Suggested Items
11/27/2023 | HyRel
HyRel Technologies, a global provider of quick turn semiconductor modification solutions, announces the achievement of International Traffic in Arms Regulations (ITAR) registration.
11/20/2023 | MIT
MIT's Department of Aeronautics and Astronautics (AeroAstro) recently hosted the 2023 Future Leaders in Aerospace Symposium, inviting women and underrepresented minorities in aerospace fields to campus for a two-day program.
11/14/2023 | NEO Tech
NEOTech, a leading provider of electronic manufacturing services (EMS), design engineering, and supply chain solutions in the high-tech industrial, medical device, and aerospace/defense markets, is thrilled to welcome James Doyle to the team as Chief Executive Officer of NEOTech's Aerospace & Defense division, effective immediately.
11/06/2023 | PRNewswire
Vuzix Corporation, a leading supplier of smart glasses and Augmented Reality (AR) technology and products, announced it has completed delivery against a follow-on order from a Tier-1 aerospace and defense contractors with which it has been working with.
11/03/2023 | Collins Aerospace
Collins Aerospace recently expanded its services for airport operator AIRPLAN S.A.S. for a host of airport solutions that streamline passenger processing, enable self-service options and manage operations for six airports in Colombia's northern central region.