Estimated reading time: 2 minutes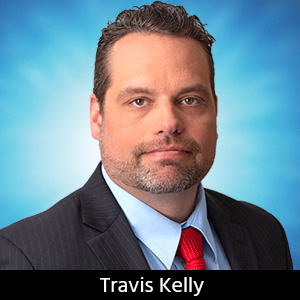 August 8, 2023
American Made Advocacy: Taking the Fight to Capitol Hill
PCBAA hosted its second annual meeting, June 13–14, in Washington, D.C. It was great to see our founding members as well as many new corporate and individual members. On the first day, we heard from senior officials at the Departments of Commerce and Defense, as well as several members of the House and Senate. We spent the second day on Capitol Hill lobbying for the Protecting Circuit Boards and Substrates Act (PCBS). I am pleased to report that several members of the House of Representatives pledged to become cosponsors, and more are sure to follow.
Our guest speakers shared closely related themes that resonate on Capitol Hill:
There are real risks associated with dependence on Asia
The Defense Department runs on microelectronics
We need to bring high-tech manufacturing back to America
They all agreed that the complex microelectronics ecosystem will always be global. They also said the pendulum has swung too far and we are over-reliant on other nations for critical products and materials supporting our national and economic security.
We all know the statistics and they are sobering. We make barely 4% of the world's PCBs and an even smaller percentage of the substrates and advanced packaging. These are risk factors as well as stark reminders of what happened when we took our eye off the long-term consequences of offshoring.
To reverse these trends, our speakers emphasized that it would take a "whole of government" approach. No single agency can solve these problems. Coordinated policy and legislative action is needed.
For example, the Department of Commerce is imposing export controls so that critical technologies don't get into the hands of potential adversaries. The Department of Defense has taken action to prevent the use of microelectronics made in restricted countries. PCBAA was instrumental in getting the right language in the National Defense Authorization Act that ensures the security and resiliency of our Defense Industrial Base.
Our speakers characterized the actions I just mentioned as defensive actions the U.S. can take to stay ahead of peer competitors. However, playing defense alone won't work. Over time, competitor nations will either create better microelectronics or find ways around restrictions.
We need to go on the offense. As we saw in the CHIPS Act, private money followed federal money to invest in all aspects of American semiconductor production. The PCBS Act does the same thing, albeit on a smaller scale. The PCBS Act provides a tax credit for OEMs to purchase American-made PCBs and substrates, and funds workforce development, capital investment, and research and development to innovate and push the state of the art. The PCBS Act is our current vehicle to secure the public investment that will, in turn, attract private investment.
Our speakers also affirmed that numbers matter in Washington. The more members PCBAA has, the louder our voice will be amidst the cacophony of competing interests in our nation's capital. Now is the time to join our team and give our industry the strong voice it deserves.
This column orginally appeared in the July 2023 issue of PCB007 Magazine.