Estimated reading time: 2 minutes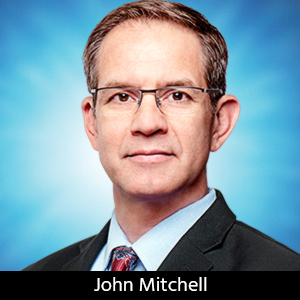 September 6, 2023
One World, One Industry: Developing Your Team to Become Great Implementors
Strategy is all about choices, and most often choosing what not to do. Too many organizations strive to do too much and because of that end up doing very little as well as they might have. We see this principle highlighted in many of the structural changes happening in major organizations. Very large companies are often splitting their organizations into separate divisions to allow focus or even spinning off portions of their business; again, focus is often the motivator.
Last November, General Electric (GE) split into three public companies, focusing to simplify its business while reducing debt. One company focuses on aviation, another on health care, and the third on energy. GE's strategic rationale was clear: three well-capitalized, industry-leading public companies, each with deeper operational focus and accountability, greater strategic flexibility, and tailored capital allocation decisions. The conglomerate model no longer works well in a marketplace in which only the quick and agile survive.
In another such move, Continental AG recently spun off a portion of its business to create Vitesco Technologies, enabling Vitesco to focus entirely on the shift toward electric mobility.
Let me make a little bit more controversial statement: Your business strategy matters very little. You need one to provide focus, but what you list in your strategy is not really that secretive; letting it be public is not a matter of great concern. The real advantage of a company is not its strategy, but that company's ability to implement that strategy. Implementation is everything. This is the hard reality, the daily exercise and regular sleep of the corporate world. Without great implementation, your strategy is irrelevant. Where we need to be focused is on creating and developing our teams to become great implementors.
Think of your business strategy as a navigation system, with its implementation strategy essential to your company's success. The following aspects help connect the dots to ensure the execution makes it to its destination smoothly.
Establish the right work environment and corporate culture that supports and embraces strategy implementation. By motivating employees and rewarding success, you'll improve the effectiveness of your strategy.
Employ a team of highly skilled and experienced professionals to tackle individual supporting projects.
Improve internal communication to ensure all team members have the support and knowledge they need.
Develop procedures or policies which help teams better achieve their goals.
Create a healthy budget and allocate the resources needed to implement the strategy.
We can talk all day long about how exciting and forward-thinking our strategies are, but how can we be successful if we cannot put those strategies into practice? While the new ideas and creativity of our workplace inspire us to think of success as limitless, without the hard work of putting those ideas into practice, we are just spinning our wheels.
This column originally appeared in the August 2023 issue of PCB007 Magazine.