Books

Featured Books

pcb007 Magazine

Latest Issues

Current Issue

The Registration Sweet Spot

Registration is underrated and underappreciated. The key is to ensure proper registration from layer to layer across the entire printed circuit board. It's a holistic process requiring anticipation, prediction, precise attention at each step, and detailed data tracking and monitoring.

High-reliability Fabrication

In this month's issue, our expert contributors discuss the latest in technologies, trends, complexities and resources regarding high-reliability fabrication.

Finding Ultra

New demands on PCB fabrication, namely advanced packaging, ultra high density interconnect (UHDI), and new specialty materials, are converging, changing the landscape of our business. Is it time to start paying close attention to this convergence?

Columns

Latest Columns

||| MENU
Going Green at SEL
August 23, 2023 | Barry Matties, I-Connect007
Estimated reading time: 2 minutes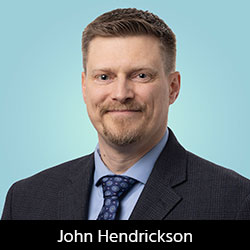 A Q&A with John Hendrickson, engineering director at Schweitzer Engineering Laboratories.
SEL is going green at its new 162,000-square-foot, environmentally friendly PCB manufacturing facility in Moscow, Idaho. As John Hendrickson explains, being a zero liquid discharge (ZLD) facility—a trend you are likely to hear more of in our industry—is not just a smart business decision, it's driven by SEL's core values.
Barry Matties:  As far as waste treatment goes, this is a zero liquid discharge (ZDL) facility, correct?
John Hendrickson: Yes, it's zero discharge. We have zero drains in our manufacturing floor and zero drains in our water recycling room. The only drains we have are in our bathrooms and sinks; even the sinks in our lab are all pumped to our water recycling. There's no opportunity for somebody to dump something down the wrong sink. 
We designed the factory with a chemical-resistant membrane underneath the facility. We designed the floor so that it slopes a little bit to the center. If we ever had a major spill on this floor, it would all go to the center of the floor and it would all be contained within the building. In the water recycling room, we dropped the floor six inches.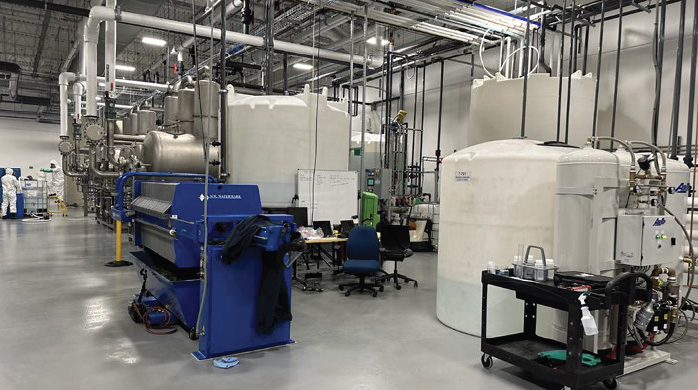 The way this system works is that we have two primary inputs in the system for our rinse waters, which we manage separately from our concentrate side. On the concentrate side, we take the material and drop the metals out and then change the pH. Then we take that through our filter press. So that's where our metals are, and that goes out for recycling. 
Everything else will move over to what we call a pH batch tank. We adjust that to a pH of 7 and then we run that through our evaporators. After the concentrate goes to the evaporators, then we take it to a dryer, and we're still putting it under pressure and heat evaporating and then it goes back to the rinse inside. On the rinse side, we'll take it through ozone, then we'll destruct the ozone with UV. We run that through a GAC (granular activated carbon) column, through ion exchange columns, and then eventually run it through reverse osmosis. That's how we generate our DI water.
Matties:  Is this kind of thinking why the city got behind this factory?
Hendrickson: Yes. The fume scrubber and everything else definitely helped us with our EPA requirements. Visiting officials have all been very impressed by how clean the factory is and how we've managed some of these things. In fact, some of the things that we're doing with this equipment have never seen an application in the state before.
Matties: Thank you, John.
This conversation appeared in the August 2023 issue of PCB007 Magazine.
---
Suggested Items
11/30/2023 | BUSINESS WIRE
Ciena, a U.S.-based networking systems, services and software company, is adding domestic manufacturing through an expanded agreement with global diversified manufacturer Flex.
11/29/2023 | Spirit AeroSystems, Inc.
Spirit AeroSystems, Inc. announced the departure of Sam Marnick, Executive Vice President and Chief Operating Officer, President, Commercial from the Company. As part of this transition, Spirit is making organizational changes to strengthen its focus on quality and operational performance.
11/23/2023 | SIA
The Semiconductor Industry Association (SIA) today announced Texas Instruments Chairman of the Board Rich Templeton has been elected Chair of the SIA Board of Directors and Western Digital CEO David Goeckeler has been elected SIA Vice Chair. SIA represents 99% of the U.S. semiconductor industry by revenue and nearly two-thirds of non-U.S. chip firms.
11/21/2023 | Steve Williams, The Right Approach Consulting LLC
American Standard Circuits is an early adopter of Averatek's A-SAP process for its ultra-high definition interconnect (UHDI) products. I sat down with industry veteran John Johnson to discuss this. John, vice president of business development, oversees quality at American Standard Circuits, and previously worked at Averatek. In the spirit of full disclosure, we will be discussing and sharing photos, slides, and materials with permission from both ASC and Averatek. This is the first of a three-part interview. 
11/23/2023 | I-Connect007
As we each take a moment to enjoy life and reflect on the goodness in our lives today, everyone here at I-Connect007 wishes you and yours a Thanksgiving full of family, friends, and lots of delicious carb-laden food. Today, we are also thankful our readers, our columnists and contributors, and our team members.