Books

Featured Books

pcb007 Magazine

Latest Issues

Current Issue

The Registration Sweet Spot

Registration is underrated and underappreciated. The key is to ensure proper registration from layer to layer across the entire printed circuit board. It's a holistic process requiring anticipation, prediction, precise attention at each step, and detailed data tracking and monitoring.

High-reliability Fabrication

In this month's issue, our expert contributors discuss the latest in technologies, trends, complexities and resources regarding high-reliability fabrication.

Finding Ultra

New demands on PCB fabrication, namely advanced packaging, ultra high density interconnect (UHDI), and new specialty materials, are converging, changing the landscape of our business. Is it time to start paying close attention to this convergence?

Columns

Latest Columns

||| MENU
IPC Day Comes to Romania
September 1, 2023 | Peter Tranitz, IPC
Estimated reading time: Less than a minute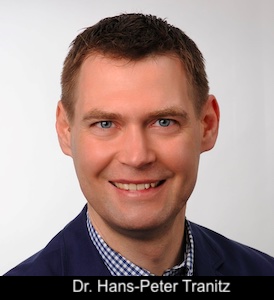 When IPC staff wanted to showcase the latest industry developments to a European audience, they made an obvious choice: Timisoara, Romania.
The dramatic economic expansion here over the past 30 years has resulted in a large concentration of manufacturing and technology businesses. Long-term planning by authorities positioned the city as a business-friendly and diverse cultural hub on the western border, providing easy access to Central Europe.
Timi?oara has now become one of the country's main economic centres, and in 2023 was the European Capital of Culture.
Today the vast manufacturing infrastructure and skilled workforce here act as a magnet for nearshoring or regionalization investment, where goods are produced close to their end market.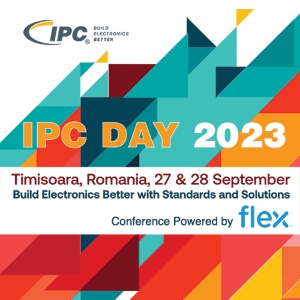 According to a Reuters report, "A generational shift in sourcing strategy," 8.5% of European manufacturers and retailers point to Romania as their future manufacturing location.
The Flex Factor
IPC has had a long-standing relationship with FLEX, a U.S.-headquartered multinational and diversified manufacturing company with a significant presence in Timisoara.
To read the rest of this article, which appeared in the summer issue of IPC Community, click here.
---
Suggested Items
11/29/2023 | TT Electronics
TT Electronics, a global provider of custom power solutions and engineered technologies, has announced that its Power and Control business has officially opened its new state-of-the-art research, development and manufacturing facility.
11/29/2023 | Dana Korf -- Column: Dana on Data
November's issue of Design007 Magazine had an excellent theme that evolved around design simplification. There were exceptionally good articles about how to reduce over-constrained or needlessly complex designs. One significant time-consuming category is the creation of many design files and drawings which lead to lengthy creation and interpretation time along with the considerable time to resolve conflicting or erroneous information.
11/29/2023 | Anaya Vardya -- Column: Standard of Excellence
To sustain a standard of excellence, it's equally important to look at both what we're doing today as well as what we'll do in the future. In other words, plan ahead. In that spirit, I thought it would be prudent to peek into the future and talk about what a printed circuit board fabrication facility with a "standard of excellence" will look like five years from now.
11/27/2023 | IPC
IPC welcomes the actions outlined today by the U.S. Government "to strengthen supply chains critical to America's economic and national security."
11/28/2023 | Preeya Kuray -- Column: Material Insight
On May 11, 2023, Reps. Blake Moore (R-UT) and Anna Eshoo (D-CA) introduced the Protecting Circuit Boards and Substrates (PCB) Act to Congress. In October, I had the great pleasure of discussing the bipartisan Protecting Circuit Boards and Substrates Act with Congressman Moore, who represents Utah's First Congressional District. He shared his thoughts on how supporting and investing in the domestic PCB industry can help bolster American security.