Books

Featured Books

pcb007 Magazine

Latest Issues

Current Issue

Finding Ultra

New demands on PCB fabrication, namely advanced packaging, ultra high density interconnect (UHDI), and new specialty materials, are converging, changing the landscape of our business. Is it time to start paying close attention to this convergence?

Developing a Strategy

A solid strategy is a critical part of success. This month, we asked some of the top industry leaders and business strategy "gurus" to share their thoughts on developing strategies.

Winning With TQM

In this issue, we explore how TQM has entered the DNA of continuous improvement disciplines, and the role leadership transformation plays in this. If you've ever competed against a TQM company, you understand their winning advantage.

Columns

Latest Columns

||| MENU
Developing a Fabrication Business Strategy
September 5, 2023 | I-Connect007 Editorial Team
Estimated reading time: 1 minute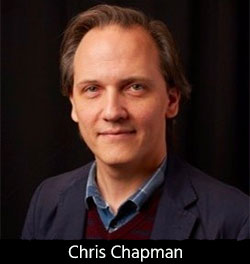 Over the years, we've talked a lot about business strategies for PCB manufacturers here in the pages of PCB007 Magazine. But let's back up a bit and look at the process for developing a new strategy. Where should you even begin? What's your strategy for developing a strategy, if you will? 
We asked Chris Chapman, a Lean/Agile leadership coach and publisher of the Digestible Deming newsletter, to share his thoughts on developing successful business strategies and how the management philosophy of W. Edwards Deming can help leaders in our industry take their companies to the next level. 
Andy Shaughnessy: Tell us about your background, and how you got into studying Deming and the process of developing strategies. 
Chris Chapman: I'm a software developer turned consultant turned management consultant, and I'm based in Toronto, Ontario, Canada. And I've been doing what I do for over 20 years.  
I started as a software developer in the year 2000. I quickly discovered all of the problems that existed in management of software projects, and became exposed through that to the ideas and thinking of folks like Ken Schwaber and Jeff Sutherland, who created the Scrum framework, and Kent Beck, who created the XP (extreme programming) framework. And a lot of these guys were influenced by practitioners like Hirotaka Takeuchi and Ikujiro Nonaka, who discussed the new product development game in the Harvard Business Review in 1986. They were trying to figure out how to develop complex knowledge-based products in such a way that we can actually control the variation that exists.  
To read this entire conversation, which appeared in the August 2023 issue of PCB007 Magazine, click here.
---
Suggested Items
09/27/2023 | Jabil
Jabil Inc. announced the signing of a definitive agreement to divest its Mobility business to BYD Electronic (International) Company Limited (BYDE) in a cash transaction valued at $2.2 billion
09/27/2023 | SEMI
SEMI announced the election of four new members to the SEMI North America Advisory Board: Dr. Russell Low, President and CEO of Axcelis; Martin Elzingre, Vice President and General Manager of Semiconductor Division North America at Edwards Vacuum; Audrey Charles, Senior Vice President of Corporate Strategy at Lam Research; and Dr. Jeorge S. Hurtarte, Senior Director of SoC Semiconductor Test at Teradyne.
09/26/2023 | IDC
The global PC monitor market remained steadfast in its efforts to manage inventory levels amidst a significant drop in demand during the second quarter of 2023 (2Q23).
09/26/2023 | IPC
Join fellow EMS leaders in the region on Oct 5, 2023 at 4:30 - 8:00 p.m. EDT to share industry pain points and solutions.
09/22/2023 | IPC
Join fellow EMS leaders in the region on Oct 5, 2023, 4:30 - 8:00pm EDT, to share industry pain points and solutions. Our focus for this meeting is how companies profitably reach the next level of revenue. Following a presentation on the current EMS market and revenue tiers in the industry, participants will discuss how to reach the next level and grow their business. Discussion will pull from direct experience, questions, and ideas. From there, the conversation goes where you, the leaders, take it. Every roundtable ends in unique takeaways.