Books

Featured Books

pcb007 Magazine

Latest Issues

Current Issue

Finding Ultra

New demands on PCB fabrication, namely advanced packaging, ultra high density interconnect (UHDI), and new specialty materials, are converging, changing the landscape of our business. Is it time to start paying close attention to this convergence?

Developing a Strategy

A solid strategy is a critical part of success. This month, we asked some of the top industry leaders and business strategy "gurus" to share their thoughts on developing strategies.

Winning With TQM

In this issue, we explore how TQM has entered the DNA of continuous improvement disciplines, and the role leadership transformation plays in this. If you've ever competed against a TQM company, you understand their winning advantage.

Columns

Latest Columns

||| MENU
Estimated reading time: 4 minutes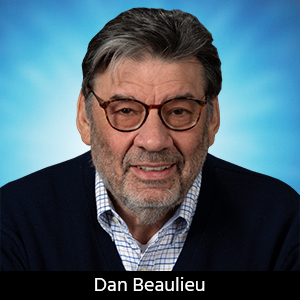 September 11, 2023
It's Only Common Sense: Clicks Are Not Sales
Just counting clicks on your website as an indication of the success of your marketing and advertising campaigns means you don't really have a good handle on what true marketing really is. In fact, taking a narrow view of a campaign by focusing a proverbial microscope lens on just one aspect of the program is a very poor indicator of what a campaign is delivering.
Marketing is a true mosaic. It has many facets that contribute to a fully holistic marketing effort. It must include advertising, as well as messaging, branding, content creation and distribution, SEO (sales engine optimization), social media, and even guerilla marketing.
All these tools by themselves are just one cog in the marketing engine of a company; taken and measured alone they mean almost nothing.
Results mean everything. In the end, we can refer to the famous quote from Philadelphia store owner Mr. Wannamaker, "I am convinced that about one-half the money I spend for advertising is wasted, but I have never been able to decide which half."
When I hear you say that you're not getting enough clicks, that you've placed several ads during the past few months and not received a single order, or that you've put out your newsletters and the phone has not rung, you may be basically uninformed (to be kind) in the ways of marketing.
So, what is one to do? How does one evaluate whether their marketing is working? There are several ways to do this. Here are a few.
Sales conversion. Ultimately, the purpose of all marketing is to drive sales. Rather than checking the number of clicks you have received, you should be studying and evaluating how many sales conversions you have accomplished in recent times.
Brand awareness. How many people know who you are? How engaged is your audience? When your salespeople visit customers, do those customers know who you are?
Content performance. Is your content getting a good and significant following from readers. When you promote something on Linkedin or Facebook, or publish an article in a trade publication like I-Connect007, are you getting a good number of readers? This can be a true indicator of whether you have presence. Remember, a publication puts you in front of their thousands of subscribers, but the number who choose to stop and read your content is entirely based on the quality and attractiveness of that content. Good content draws readers, hence customers; it's as simple as that.
Customer feedback. Ask your new customers how they found out about you. What do they like to read? What kind of content do they find interesting and valuable? Ask them what it takes for them to want to click through to a website. Then take their advice.
Customer focus. Is your marketing customer focused, or is it based only on what you like? Oh man, this one drives me crazy. I can't count the times that a client wants to change the advertising or the branding because they don't personally like it. Frankly, who cares if you like it? That has nothing to do with advertising. It is all about whether the messaging appeals to the customers. They are the ones buying the product, not you, your spouse, or the receptionist.
Competitor analysis. How are you faring against your competition? Is your marketing better than theirs? The answer can be one of the leading indicators of whether your marketing is working. Most of the time, you and your worthy competitors will be selling pretty much the same products and services, so whether you win the sale or your competitor does, can get right down to the advertising message you put out there. In these cases, the company with the best marketing and the most appealing message will win the business.
So, you're a meat and potatoes kind of person and you want to see real facts. You want the kind of marketing that will show real, demonstrative results that you can count. Well, here's a gift: two tangible ways that you can realize whether your marketing is working.
Start publishing a valuable newsletter on LinkedIn, Constant Contact, or some other similar software and you will see not only how many people have opened and read your newsletter, but who they are as well.
Write a good, comprehensive eBook with I-Connect007 and when the book is published you will see not only the number of downloads but their contact information because they must share an email address to download the book. How is that for direct correlation between your marketing and your customer acquisition?
It's all about the sincere and caring effort you put into your marketing. Like everything else in life, the more time, effort, and passion you put into all aspects of your advertising, the better your results will be. Number of clicks indeed!
It's only common sense.
Dan Beaulieu is president of D.B. Marketing Group.