Books

Featured Books

design007 Magazine

Latest Issues

Current Issue

Rigid-flex: Designing in 3D

In this month's issue, our expert contributors share their best tips, tricks and techniques for designing rigid-flex circuits. If you're a rigid board designer considering moving into the 3D world of rigid-flex, this issue is just what the doctor ordered!

Simulation, Analysis, and AI

Getting today's designs "right the first time" is critical, especially with costly advanced PCBs. Simulation and analysis software tools can help you in the fight to eliminate respins. They're not magical, but they can predict the future of your design.

Advanced, Complex & Emerging Designs

This month, our contributors focus on designing PCBs with advanced, complex and emerging technologies. We investigate design strategies for boards that are on the cutting edge of technology, or crazily complex, or so new that designers are still writing the rules as they go.

Columns

Latest Columns

||| MENU
Estimated reading time: 2 minutes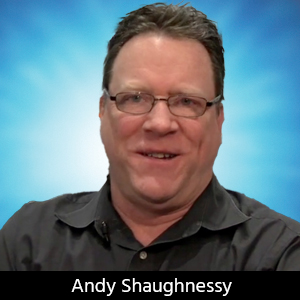 September 12, 2023
The Shaughnessy Report: Rigid-flex Design No Longer a Niche
When I first started covering this industry in 1999, rigid-flex circuits were considered a niche market. In fact, Compaq was deemed a trendsetter for using rigid-flex in its laptops.
Now, analysts at Credence Research predict that the rigid-flex market will top $5 billion by 2026, led in part by the adoption of IoT and the need to connect a variety of smart devices. That's a pretty big niche. Rigid-flex circuits are everywhere, from servers and smartphones to cameras and pacemakers.
Rigid-flex brings the best of both worlds together, with advantages that are not available with rigid or flex circuits alone. It cuts down on the number of connectors and wiring harnesses, and can fit into spaces where multiple rigid boards could never fit. Fewer connectors and solder joints means much higher reliability, as well as greater resistance to shock and vibration. Testing is simpler with rigid-flex than with a multi-board construction.
As a result, more traditional PCB designers are looking into rigid-flex design. But rigid-flex also brings challenges for designers of traditional rigid boards. Stackup design is a whole different animal with rigid-flex, especially with multiple rigid boards. Signal integrity analysis can be a real challenge here, and proper DFM practices are critical. Your data package is more important than ever. Are you conveying your design intent to your fabricator? Are you communicating with your fabricator during the design cycle?
This month in Design007 Magazine, we asked our expert contributors to share their best tips, tricks, and techniques for designing rigid-flex circuits. We start with a conversation with IPC instructor Kris Moyer, who explains the high points of his rigid-flex design class, while throwing in some DFA tips as well. Vern Solberg provides DFM techniques for flex and rigid-flex circuits. Bill Hargin details the finer points of designing stackups for rigid-flex. Mike Morando discusses what OEMs should consider when selecting a rigid-flex fabricator.
Tim Haag examines the often-overlooked correlation between human ingenuity and rigid-flex technology, and Cherie Litson offers a great set of rigid-flex design guidelines. Joe Fjelstad explains how to "unlock" some of the perhaps unseen benefits related to rigid-flex circuits. We also have a column by Matt Stevenson, and articles by Anaya Vardya (who begins a new series on the fundamentals of UHDI), Brad Griffin, and Léa Maurel of ICAPE, talking about sourcing diversification.
We're coming up on trade show season, and I-Connect007 will be covering PCB West and SMTA International in the next few months. Hope to see you there.
This column originally appears in the September 2023 issue of Design007 Magazine.