SAIC to Modernize U.S. Space Force Ground Based Radar Maintenance and Sustainment Services
September 12, 2023 | Business Wire
Estimated reading time: 1 minute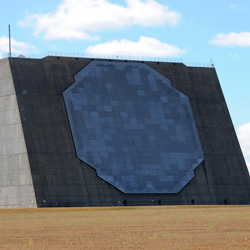 Science Applications International Corp. announced that it has been awarded a $574 million contract with the United States Space Force (USSF) to support its Ground Based Radar Maintenance and Sustainment Services (GMASS). Under SAIC's leading system integration services and expertise, GMASS provides an opportunity to augment Space Domain Awareness by leveraging the capabilities inherent in ground-based radars to better meet the needs of warfighters who detect, track and defeat missile threats.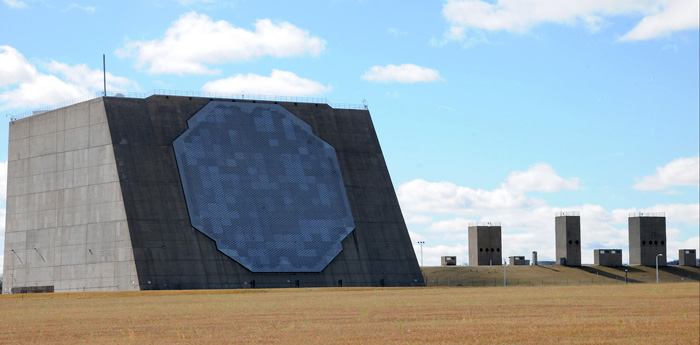 Photo: Business Wire
"SAIC's continued work with Space Force is a true testament to the valuable support we bring to the agency on its modernization journey," said Michael LaRouche, president, National Security and Space at SAIC. "Our integrated roadmap and work alongside our partners will advance innovation and encourage customer mission success. We look forward to showcasing our comprehensive depth of expertise and capabilities and further aligning to the GMASS key objectives and needs."
Under the contract, SAIC will provide ongoing sustainment and modification of the GMASS contract-covered systems, including Upgraded Early Warning Radars (UEWR), the Perimeter Acquisition Radar Attack Characterization System (PARCS) and all associated systems and equipment.
In addition to sustaining operational capabilities, the contract will also utilize an integrated roadmap to highlight incremental opportunities and areas for innovation to promote backlog items and improve operational efficiencies. Through this work, SAIC will help further modernize critical missile warning and Space Domain Awareness radars for key Space Force missions.
SAIC has named L3Harris as an exclusive team member on the contract as a strategic partnership across the GMASS program.
This contract aligns with SAIC's strategy to focus on Growth and Technology Accelerants in the area of Space. SAIC continues to provide industry leading Space resiliency efforts with customers including NASA and the U.S. Air Force.
---
Suggested Items
09/26/2023 | Lockheed Martin
Lockheed Martin Skunk Works, in partnership with the U.S. Air Force, completed the first flight of the U-2 Dragon Lady's Avionics Tech Refresh (ATR) program.
09/20/2023 | I-Connect007 Editorial Team
In chapter 5 of 'The Printed Circuit Designer's Guide to... Manufacturing Driven Design', the author, Max Clark, looks at transparent collaboration and examines the adoption of cloud-based platforms. He writes, "If the electronics manufacturing industry focuses on formats alone, they are looking backwards, resolving the problems of yesterday and limiting industry advancement in this fundamental area."
09/07/2023 | Business Wire
Terran Orbital announced the launch of our Responsive Space Initiative. Under this initiative, we are committed to providing our customers with satellite buses within just 30 days and complete satellite systems with integrated payloads within 60 days.
09/07/2023 | Business Wire
Shoei Chemical, Inc., a leading advanced materials manufacturer, announced that it, together with its North American subsidiary, Shoei Electronic Materials, Inc. (Shoei), has completed a definitive asset purchase agreement with Nanosys, Inc. (Nanosys) to acquire substantially all the assets associated with the Nanosys quantum dot business.
09/06/2023 | Inmarsat
Viasat, Inc., a global leader in satellite communications, announced that Inmarsat Government, now part of Viasat, was awarded a Proliferated Low Earth Orbit (PLEO) Satellite-Based Services (SBS) contract by the U.S. Defense Information Systems Agency (DISA) on behalf of the U.S. Space Force's (USSF) Space Systems Command (SSC).