Books

Featured Books

pcb007 Magazine

Latest Issues

Current Issue

The Registration Sweet Spot

Registration is underrated and underappreciated. The key is to ensure proper registration from layer to layer across the entire printed circuit board. It's a holistic process requiring anticipation, prediction, precise attention at each step, and detailed data tracking and monitoring.

High-reliability Fabrication

In this month's issue, our expert contributors discuss the latest in technologies, trends, complexities and resources regarding high-reliability fabrication.

Finding Ultra

New demands on PCB fabrication, namely advanced packaging, ultra high density interconnect (UHDI), and new specialty materials, are converging, changing the landscape of our business. Is it time to start paying close attention to this convergence?

Columns

Latest Columns

||| MENU
Women's Leadership Program at SMTA International 2023
September 13, 2023 | Priyanka Dobriyal, Intel Corp.
Estimated reading time: 1 minute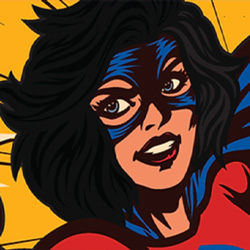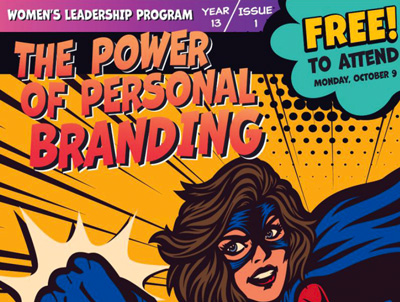 The Women's Leadership Program is a popular, annually recurring event hosted during SMTA International. This year's event is scheduled for Monday, Oct. 9, at the Minneapolis Convention Center and is free for all participants at SMTA International. The theme for this year's program is "Personal Branding: Creating an Authentic and Sustainable Perception."
The program will start with three presentations from women leaders in the electronics and medical industry. Each leader has charted a unique career journey that made her invaluable in the organizations she leads.
The presentations will be followed by speed mentoring sessions, delving into the 5 C's: clarity, content, connection, creativity, and community. These crucial aspects encompass all the important facets of personal branding, allowing attendees to effectively characterize and refine their own unique brand.
A Connection Reception social will conclude the Women's Leadership Program. This annual gathering provides a relaxed atmosphere to continue the conversations from the earlier segments of the WLP, fostering new and renewed connections across the SMTA community of organizers, speakers, exhibitors and attendees.
Since our 2023 program theme focuses on personal branding, we asked our speakers to share their experiences, learnings, and personal branding journeys in their presentations.
Read their branding journeys in the September issue of SMT007 Magazine.
Priyanka Dobriyal is a member of the SMTA Board of Directors, helped organize the Women's Leadership Program, and works for Intel Corporation.
---
Suggested Items
11/29/2023 | Spirit AeroSystems, Inc.
Spirit AeroSystems, Inc. announced the departure of Sam Marnick, Executive Vice President and Chief Operating Officer, President, Commercial from the Company. As part of this transition, Spirit is making organizational changes to strengthen its focus on quality and operational performance.
11/23/2023 | ViTrox
The award was announced during the award ceremony at Productronica in Munich, Germany, on November 14, 2023.
11/21/2023 | DARPA
DARPA is seeking collaboration that will shape the Next-Generation Microelectronics Manufacturing (NGMM) program – an effort to help usher in a new era of microchips and their future applications.
11/20/2023 | I-Connect007 Editorial Team
Schweitzer Engineering Laboratories (SEL) has managed internship programs effectively since the company's inception. In this interview, we talk with Marisa Hemingway, university relations manager, and EMa Freiburger, who started her career as an intern at SEL and now directly manages the intern program. They are both involved with internships and are very committed to the success of the program.
11/20/2023 | MIT
MIT's Department of Aeronautics and Astronautics (AeroAstro) recently hosted the 2023 Future Leaders in Aerospace Symposium, inviting women and underrepresented minorities in aerospace fields to campus for a two-day program.