Vexos Expands Operations with the Acquisition of ControlTek
September 13, 2023 | Vexos
Estimated reading time: 1 minute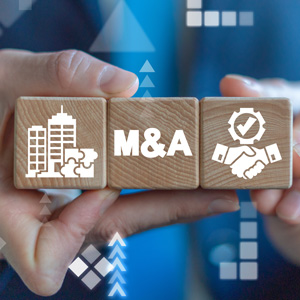 Vexos, a leading global Electronic Manufacturing Services (EMS) and Custom Material Solutions (CMS) provider, is excited to announce the successful acquisition of the cutting-edge manufacturing facility ControlTek. Located in Vancouver, Washington, the acquisition of ControlTek expands the Vexos footprint to the West Coast of North America to help meet the growing demands of the Vexos customer base and support future growth. The new facility complements the existing Vexos locations in Markham, Ontario, Canada; LaGrange, Ohio, USA; Ho Chi Minh City, Vietnam; Dongguan, China; and Hong Kong.
The 45,000 sqft ControlTek facility features 3 SMT lines, specializes in low-to-mid volume, high mix production, and serves the medical, industrial, and aviation, space, and defense markets. ControlTek has significant accreditations and certifications to support these markets including ISO 9001:2015, ISO 13485:2016, AS9100D:2016, ITAR, IPC, ANSI, AS5553, and is FDA registered. Additionally, ControlTek has in-house electronic design engineering capabilities, and strong New Product Introduction (NPI) skills, making it a perfect fit for Vexos.
"We are delighted to announce the addition of ControlTek to the Vexos family. The strengths of ControlTek, its West Coast location and its presence in the Aerospace and Defense markets creates new opportunities. This strategic union marks a significant milestone in our journey, enabling us to extend our capabilities and better serve the diverse needs of our valued customers that seek manufacturing solutions from coast-to-coast. By combining the expertise and resources of both companies, we further strengthen our position as a leading force in the market," said Paul Jona, CEO Vexos.
With the addition of this new facility in Vancouver, WA, Vexos will extend the reach of its value proposition for which it is well known: its executive engagement and close interaction with its customers, combined with world class support and services, such as Design for Excellence (Dfx), supply chain services, the global footprint, Customized Material Solutions (CMS) and NPI.
"For over 50 years, ControlTek has delivered EMS solutions and built lasting partnerships with our customers. With their extensive global presence and value proposition, Vexos will allow us to offer our customers access to a broad network of additional resources and services. With our combined expertise and shared passion for building strong customer relationships, we are excited to reach new heights," said Andy LaFrazia, CEO ControlTek.
---
Suggested Items
12/07/2023 | Matt Stevenson -- Column: Connect the Dots
It makes sense to optimize your board using design for manufacturability (DFM) techniques. But applying DFM best practices can be confusing without formal training. The results are designs that are often incomplete, poorly designed, or too complex. When these issues arise, your PCB manufacturing partner rejecting the design can be considered a best-case scenario because it means they have your back. If your design is simply dropped into an automated queue without concern for manufacturability, the output can be a batch of unusable boards.
12/05/2023 | Travis Kelly -- Column: American Made Advocacy
For this month's PCBAA Member Profile, the focus is on Hari Pillai, president, Technology Components, Sanmina. Hari says, "I think I've had a good dose of luck throughout my career. But beyond luck, I had a vision to become a general manager as far back as my undergraduate years. I made all my career decisions based on that. My evaluation criteria was always, "How does this opportunity get me closer to my goal?" Sometimes opportunities come from unexpected places."
12/05/2023 | Amkor Technology
Amkor Technology, Inc., a leading provider of semiconductor packaging and test services, has announced its plan to build an advanced packaging and test facility in Peoria, Arizona.
12/05/2023 | HANZA
HANZA AB has signed an agreement to acquire all shares in Orbit One AB, a Swedish company that offers contract manufacturing of electronics and electromechanics. Orbit One has annual sales of approximately SEK 1.1 billion with an operating profit (EBITA) of approximately SEK 70 million.
12/05/2023 | Arch Systems
Arch Systems, the leading provider of data, analytics, and insightful actions for manufacturing operations, announced this week its collaboration with Plexus Corp., a global leader in complex product design, supply chain, manufacturing, and sustaining services.