CONFIDEE Achieves Certification for Aviation, Space and Defence Industry
September 14, 2023 | CONFIDEE
Estimated reading time: 1 minute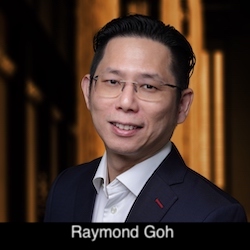 CONFIDEE, a leading PCB partner, proudly announces its recent achievement of AS9120 certification. This prestigious certification highlights the company's commitment to excellence, quality, and customer satisfaction, making it a preferred choice for all defence and aerospace needs.
"We were encouraged by some of our major customers in the defence sector to achieve this certification. The standard is part of the AS9100 series, and includes all the ISO 9001 requirements, plus specific requirements and controls related to the aerospace industry. For us it is a given to comply with customer requirements related to traceability, quality control, and documentation," says Goh.
AS9120 is a globally recognized standard specifically designed for suppliers in the aviation, space and defence industry operated by the International Aerospace Quality Group (IAQG). It represents the highest level of quality and excellence in the supply chain, ensuring that products and services meet stringent industry requirements and regulations. CONFIDEE's attainment of this certification underscores its dedication to delivering superior solutions to its customers.
"As a trusted partner for several major actors in the defence and aerospace industry, being certified with AS9120 demonstrates our commitment to quality and risk management in our partners supply chain. We are always raising the bar to the highest level, whether we are talking about our level of quality and excellence in the supply chain, or meeting the stringent industry requirements and regulations," says Goh.
The certification not only provide market acceptance, but it also leads the organization to understand the impact of risk in their processes, improve customer confidence and satisfaction, assure consistency of quality of goods and services and establish a proactive culture of prevention and improvement.
CONFIDEE has since launching demonstrated a commitment to fostering a compliant PCB supply chain, being the first Nordic PCB partner to achieve the AS9120 certification further underscores this.
For more information, please reach out to Guro Krossen, Communications Manager.
---
Suggested Items
11/29/2023 | TT Electronics
TT Electronics, a global provider of custom power solutions and engineered technologies, has announced that its Power and Control business has officially opened its new state-of-the-art research, development and manufacturing facility.
11/27/2023 | HyRel
HyRel Technologies, a global provider of quick turn semiconductor modification solutions, announces the achievement of International Traffic in Arms Regulations (ITAR) registration.
11/20/2023 | MIT
MIT's Department of Aeronautics and Astronautics (AeroAstro) recently hosted the 2023 Future Leaders in Aerospace Symposium, inviting women and underrepresented minorities in aerospace fields to campus for a two-day program.
11/14/2023 | NEO Tech
NEOTech, a leading provider of electronic manufacturing services (EMS), design engineering, and supply chain solutions in the high-tech industrial, medical device, and aerospace/defense markets, is thrilled to welcome James Doyle to the team as Chief Executive Officer of NEOTech's Aerospace & Defense division, effective immediately.
11/06/2023 | PRNewswire
Vuzix Corporation, a leading supplier of smart glasses and Augmented Reality (AR) technology and products, announced it has completed delivery against a follow-on order from a Tier-1 aerospace and defense contractors with which it has been working with.