MediaTek Successfully Develops First Chip Using TSMC's 3nm Process, Set for Volume Production in 2024
September 14, 2023 | MediaTek
Estimated reading time: 1 minute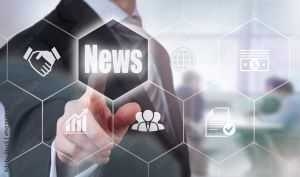 MediaTek and TSMC announced that MediaTek has successfully developed its first chip using TSMC's leading-edge 3nm technology, taping out MediaTek's flagship Dimensity system-on-chip (SoC) with volume production expected next year. This marks a significant milestone in the long-standing strategic partnership between MediaTek and TSMC, with both companies taking full advantage of their strengths in chip design and manufacturing to jointly create flagship SoCs with high performance and low power features, empowering global end devices.
"We are committed to our vision of using the world's most advanced technology to create cutting edge products that improve our lives in meaningful ways," said Joe Chen, President of MediaTek. "TSMC's consistent and high-quality manufacturing capabilities enable MediaTek to fully demonstrate its superior design in flagship chipsets, offering the highest performance and quality solutions to our global customers and enhancing the user experience in the flagship market."
"This collaboration between MediaTek and TSMC on MediaTek's Dimensity SoC means the power of the industry's most advanced semiconductor process technology can be as accessible as the smartphone in your pocket," said Dr. Cliff Hou, Senior Vice President of Europe and Asia Sales at TSMC. "Throughout the years, we have worked closely with MediaTek to bring numerous significant innovations to the market and are honored to continue our partnership into the 3nm generation and beyond."
TSMC's 3nm process technology provides enhanced performance, power, and yield, in addition to complete platform support for both high performance computing and mobile applications. Compared with TSMC's N5 process, TSMC's 3nm technology currently offers as much as 18% speed improvement at same power, or 32% power reduction at same speed, and approximately 60% increase in logic density.
MediaTek's Dimensity SoCs, built with industry-leading process technology, are designed to meet the ever-increasing user experience requirements for mobile computing, high-speed connectivity, artificial intelligence, and multimedia. MediaTek's first flagship chipset using TSMC's 3nm process is expected to empower smartphones, tablets, intelligent cars and various other devices starting in the second half of 2024.
---
Suggested Items
12/05/2023 | PRNewswire
Samsung Foundry certified Ansys' RaptorX on-chip electromagnetic (EM) solution for analyzing high-speed products manufactured with Samsung's 8nm (nanometer) LN08LPP Low Power Plus silicon process.
12/04/2023 | USPAE
Seven microelectronics firms received nearly $10 million in combined funding to commercialize technologies of interest to the U.S. military services as winners of the Defense Business Accelerator (DBX) Microelectronics Challenge. This groundbreaking initiative is funded by the Department of Defense (DoD) and led by the U.S. Partnership for Assured Electronics (USPAE).
12/04/2023 | Horizon Sales
Horizon Sales is pleased to announce the newest addition to its team, Mr. Andre Kundert. Joining the company in November 2023, Andre brings with him two years of invaluable experience in surface mount technology (SMT) and a robust background in the electronics manufacturing industry.
11/30/2023 |
The goal of the collaboration is to promote the standardization of post-quantum cryptography.
11/30/2023 | PRNewswire
Hyundai Mobis is poised to secure new orders for premium vehicle displays, characterized by large screens, high definition, and slim design, using a fusion of innovative technologies targeting global automakers.