Xanadu, ETRI Partner to Advance Quantum Computing Technologies
September 14, 2023 | PRNewswire
Estimated reading time: 1 minute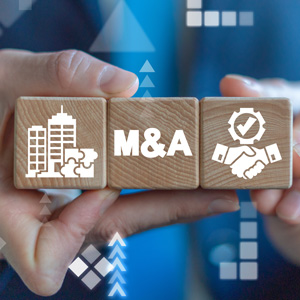 Xanadu (xanadu.ai), a world leader in photonic quantum computing, announced a partnership with the Electronics and Telecommunications Research Institute (ETRI), a top South Korean government-funded research institution. The goal of this partnership is to advance fundamental research in quantum machine learning and artificial intelligence (AI) for emerging fault-tolerant quantum computers.
Canadian-based Xanadu is at the forefront of quantum computing, developing quantum algorithms and applications for next-generation technologies. Integral to this partnership is Xanadu's open-source software library, PennyLane, designed to accelerate quantum computing research and development.
Since 1985, ETRI has continued to push the boundaries of South Korea's technological advancements in information, communications, electronics, broadcasting and convergence technologies. With a shared vision for the future of computing, both organizations recognize the extraordinary potential for quantum technologies to reshape various industries worldwide.
The partnership will focus on developing quantum computing and machine learning algorithms targeted to run on fault-tolerant quantum computers currently under development at Xanadu. Leveraging Xanadu's robust toolset for quantum machine learning and quantum computing, PennyLane, ETRI researchers will accelerate their scientific pursuits. Collaborative outcomes from this partnership will serve as a catalyst for future research and advance the global quantum research community.
In combining Canadian and Korean quantum computing expertise, the partnership will drive advancements in scientific and applied realms, notably in machine learning and AI.
"Xanadu is on a mission to build quantum computers that are useful and available to people everywhere. One of the ways to achieve our mission is to grow a global quantum ecosystem for both quantum hardware and software," stated Christian Weedbrook, Xanadu founder and Chief Executive Officer. "We are excited to work with ETRI to extend our quantum software reach with PennyLane further."
"We are on the cusp of a new era of computing; a goal at ETRI is to advance information and communications technology to meet the needs of this rapidly advancing industry," shared Bang Seung Chan, President of ETRI. "Partnering with Xanadu, working with their leading research team, and leveraging their expertise in quantum technology makes me confident that ETRI will continue to lead in cutting-edge quantum computing technologies for a better tomorrow."
---
Suggested Items
09/25/2023 | PVA
PVA, a global supplier of automated dispensing and coating equipment, is pleased to announce its participation in the 11th annual ASSEMBLY Show, scheduled to take place Oct. 24-26, 2023 at the Donald E. Stephens Convention Center in Rosemont, IL.
09/21/2023 | Anda Technologies
Anda Technologies, a leading provider of fluid application and custom automated manufacturing equipment, is excited to announce its participation in SMTA Guadalajara, a premier event in the electronics manufacturing industry.
09/21/2023 | Takaya
TEXMAC/Takaya, the pioneering developer of flying probe testing systems for assembled Printed Circuit Board Assemblies (PCBAs), announces the launch of FastTrack ODB++, the Takaya Program Generator, a Takaya-developed conversion software program that simplifies and streamlines communication between machines when generating APT testing programs.
09/20/2023 | Seika Machinery, Inc.
Seika Machinery, Inc., a leading provider of advanced machinery, materials and engineering services, is excited to announce its participation at SMTA Guadalajara, scheduled to take place on Wednesday, Oct. 25, 2023 at Expo Guadalajara in Guadalajara, Jalisco.
09/20/2023 | Hentec Industries/RPS Automation
Hentec Industries/RPS Automation, a leading manufacturer of selective soldering, component lead tinning and solderability test equipment, announces that it has added assembly and production staff members to its team to accommodate its recent increase in sales and order demand.