Books

Featured Books

pcb007 Magazine

Latest Issues

Current Issue

The Registration Sweet Spot

Registration is underrated and underappreciated. The key is to ensure proper registration from layer to layer across the entire printed circuit board. It's a holistic process requiring anticipation, prediction, precise attention at each step, and detailed data tracking and monitoring.

High-reliability Fabrication

In this month's issue, our expert contributors discuss the latest in technologies, trends, complexities and resources regarding high-reliability fabrication.

Finding Ultra

New demands on PCB fabrication, namely advanced packaging, ultra high density interconnect (UHDI), and new specialty materials, are converging, changing the landscape of our business. Is it time to start paying close attention to this convergence?

Columns

Latest Columns

||| MENU
Austin American Technology's Justin Cody Worden to Guest Host Exclusive Interviews at SMTA International 2023
September 20, 2023 | Austin American Technology (AAT)
Estimated reading time: 1 minute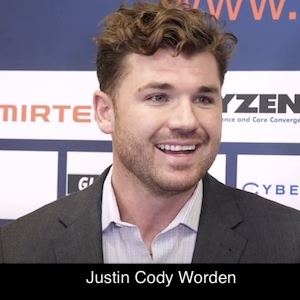 Austin American Technology (AAT) is proud to announce its pivotal role as a key sponsor for the on-camera interviews conducted by Justin Cody Worden for What's New in Electronics (WNIE) at SMTA International 2023, October 10-11 in Minneapolis, MN. In this exciting partnership, AAT underscores its commitment to supporting industry knowledge-sharing and fostering innovation within the electronics manufacturing sector.
What's New in Electronics' Content Creator Kirsty Hazlewood commented: "What's New in Electronics is pleased to welcome Justin as a guest host of our WNIE TV interviews. With a long established track record of interviewing thought-leaders across the global electronics industry, we are confident Justin will continue our mission of keeping WNIE readers abreast of the very latest from live industry events."
Despite his relatively brief time in the industry, Justin Cody Worden has made his mark through his exceptional networking skills, engaging presentations, and charismatic marketing. His active presence on social media platforms and the captivating videos he independently scripts, films, and produces for Austin American Technology (AAT) have garnered him widespread recognition and admiration within the field.
AAT's sponsorship of WNIE's on-camera interviews adds a compelling layer of support to the event, reinforcing its dedication to advancing the electronics industry. AAT, a leading provider of high-performance cleaning systems, assembly automation, and PCB production solutions, brings its vast expertise and commitment to innovation to the forefront.
The star of this partnership is the vibrant and dynamic industry itself, as Justin and AAT's support ensures that WNIE's on-camera interviews capture the essence of SMTA International 2023. These interviews will shine a spotlight on the latest industry trends, emerging technologies, and the invaluable insights of industry leaders and professionals.
SMTA International, renowned for its convergence of engineering and manufacturing professionals, is set to co-locate with Medical Design & Manufacturing (MD&M) once again in 2023. This dynamic collaboration promises to create one of the Midwest's largest gatherings of industry experts and professionals.
---
Suggested Items
11/29/2023 | TrendForce
TrendForce's latest research indicates that despite a decrease in the CPI in Europe and the US this year, consumer budgets are still constrained due to the current high-interest-rate environment, and the real estate bubble in China has suppressed TV demand. Moreover, a significant increase in TV panel prices this year has led brands to scale down promotional events.
11/29/2023 | ICAPE Group
ICAPE Group, a global technology distributor of printed circuit boards (PCB), announced the acquisition of 100% of the assets of Bordan Electronic Consult, a German company specializing in the design of "custom-made" technical parts.
11/29/2023 | Real Time with...productronica
Mycronic's Kevin Clue discusses the new MyPro A40, a pick and place machine that is 48% faster than its predecessor. The A40 maintains the flexibility desired by high-mix, low-volume manufacturers while offering a wider component range, better accuracy and repeatability.
11/29/2023 | Dana Korf -- Column: Dana on Data
November's issue of Design007 Magazine had an excellent theme that evolved around design simplification. There were exceptionally good articles about how to reduce over-constrained or needlessly complex designs. One significant time-consuming category is the creation of many design files and drawings which lead to lengthy creation and interpretation time along with the considerable time to resolve conflicting or erroneous information.
11/28/2023 | Real Time with...productronica
Pete Starkey speaks with Frederic Soulier and Damien Boureau from Altix and MGI Digital Technology. The combined expertise of two innovative companies lead to a radically simplified digital solution for solder mask and additive processes in one machine.