Intraratio CEO Ryan Gamble to Deliver Keynote Presentation on Digitization and Its Impact on Electronics Manufacturing at SMTAI 2023
September 21, 2023 | Intraratio
Estimated reading time: 1 minute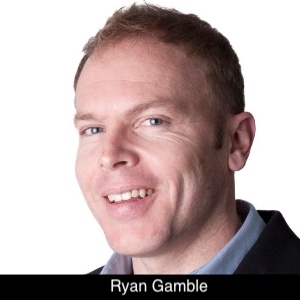 Intraratio, a provider of enterprise software solutions, is pleased to announce that Ryan Gamble, CEO and Founder of Intraratio, will deliver an informative keynote presentation at SMTA International 2023. The event will take place at the Minneapolis Convention Center, and Mr. Gamble's presentation is scheduled for Tuesday, October 10, 2023 at 9:00 a.m.
In today's fast-paced world, data is widely recognized as the new currency, and its effective utilization can determine the success or failure of an organization. As the electronics industry witnesses exponential growth in complexity, from the advent of cell phones connecting to vehicles to the rise of interconnected devices in our daily lives, the need for continuous improvement in traceability, quality, and reliability in electronics manufacturing becomes paramount.
Mr. Gamble's keynote presentation, titled "Digitization - Making Data Useful and Actionable To Remain Competitive," will delve into the crucial role that digitization plays in meeting the ever-increasing demands of modern electronics manufacturing. Digitization, encompassing real-time data collection and reporting across the entire manufacturing line, is no longer an option but a requirement for companies at all levels.
The presentation will shed light on how digitization offers remarkable opportunities to enhance margins, reduce waste, ensure knowledge retention and transference, and foster innovation and competitiveness. Furthermore, digitization sets the stage for harnessing cutting-edge AI software tools, including automated outlier detection and predictive machine maintenance.
Gamble's keynote will feature real-world examples and practical insights, addressing the steps and potential challenges involved in implementing factory Digitization. Attendees can expect to gain a deeper understanding of the benefits and risks associated with this transformative process.
As the CEO and Founder of Intraratio Corporation, Gamble brings more than two decades of experience in semiconductor and electronics manufacturing to the table. With a background in electrical and computer engineering, Mr. Gamble has been responsible for managing the manufacturing of CMOS and Silicon Photonics devices, as well as Optical and RF Communications system assemblies used in commercial, automotive, medical, space and military applications.​​​​​
---
Suggested Items
12/14/2021 | I-Connect007 Editorial Team
Matt Kelly, IPC chief technologist, discusses the growth of the technical conference tracks in this year's IPC APEX EXPO program, as well as market dynamics that are influencing the topics presented at this year's event. "We are thrilled with the number of abstract submissions we have received. As of today, we have over 150 submissions, which may be the highest number we've ever received. It shows the appetite and the interest people have to present and share their knowledge."
02/10/2021 | Business Wire
Digitization is one of the highest priorities for the German Armed Forces. It will help to increase efficiency of operations and safety for soldiers and civilian personnel. Secure and reliable voice communications as well as access to data are central drivers for efficiency and responsiveness on any successful mission.
01/27/2020 | Cisco
Cisco's first Cybersecurity Co-Innovation Center in Europe opened its doors in Milan today at the Leonardo da Vinci Science and Technology Museum.
05/03/2018 | ABI Research
The industrial market is ripe for digitization, and the impetus for aggressive pursuit is present, announced ABI Research, a market-foresight advisory firm providing strategic guidance on the most compelling transformative technologies.
08/04/2017 | Frost & Sullivan
The manufacturing industry as we know it is set to undergo a radical transformation as a result of digitization. From top to bottom, digital transformation, known within the industry as Manufacturing 4.0, will require advanced and atypical skill sets for both leadership and line workers alike.