Joel Scutchfield, Koh Young, to Discuss Journey to Realize AI at SMTA Ontario Conference
September 25, 2023 | Koh Young
Estimated reading time: 2 minutes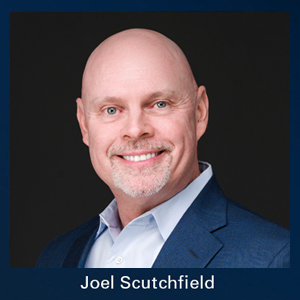 Koh Young Technology, the leader in True3D™ measurement-based inspection solutions, will discuss the increasingly significant role of data collection and analysis to enable Generative Artificial Intelligence (GenAI) functionality to improve productivity in our industry. On 16 October during the one-day SMTA Ontario Technical Conference, Joel Scutchfield, General Manager of SMT Business Operations and Director of Sales at Koh Young America will discuss how electronics manufacturers can boost efficiency, improve flexibility, and even achieve self-optimizing processes.
AI is a multidisciplinary field of science with the goal to make machines "Smarter." Historical applications of this goal included natural language processing and translation, visual perception, pattern recognition, and decision making. The number and complexity of applications have been quickly growing across a variety of industries. Out of all the advancements researchers have made, the current driver of the AI inflection point is thanks to major advances in 'big data analysis by deep learning.' By using the right combination of AI technologies, manufacturers can boost their efficiency, improve flexibility, speed up processes, and even achieve self-optimizing processes at production sites. Equipment providers like Koh Young are enabling Smart Factories by adopting AI to generate "knowledge" from "data."
"Today's larger and more complex inspection data sets make efficient data handling, storage, and analysis critical to success," says Joel. "The data allows users to identify trends, analyze defects, and improve processes using inspection machines that collect the right data in the right amount and in the right way. This allows AI-powered software tools to turn measurement-based data into actionable insights."
Join Koh Young at the SMTA Ontario Tech Forum, hosted in the Mississauga Convention Centre on October 16, 2023, to understand how small amounts of data create big challenges in the journey to realize AI. You can register to attend the in-person conference and exposition at SMTA's website.
If attending the event isn't possible, you can explore our solder paste inspection and award-winning True3D inspection solutions at Koh Young's website or through these free downloads from Koh Young:
---
Suggested Items
12/05/2023 | PRNewswire
RTX will help the Department of Defense (DoD) address systemic risk in the procurement and delivery of supplies under an $8 million DARPA contract.
12/05/2023 | Arch Systems
Arch Systems, the leading provider of data, analytics, and insightful actions for manufacturing operations, announced this week its collaboration with Plexus Corp., a global leader in complex product design, supply chain, manufacturing, and sustaining services.
12/04/2023 | EMA Design Automation
EMA Design Automation, the world's premier EDA VAR, is spinning off their IP, content, and services group as a new company named Accelerated Designs, LLC with a focus on CAD agnostic solutions.
12/04/2023 | Gartner, Inc.
Global semiconductor revenue is projected to grow 16.8% in 2024 to total $624 billion, according to the latest forecast from Gartner, Inc. In 2023, the market is forecast to decline 10.9% and reach $534 billion.
12/01/2023 | Nolan Johnson, I-Connect007
Aidan Salvi, chief transformation officer, updates Nolan Johnson on the modernization activity under way at Amitron. Aidan shares that Amitron has added 62 different pieces of new equipment on their production floor, and shares details on what that means for Amitron's production capabilities, data management, and progress toward a Factory 5.0 future.