Books

Featured Books

pcb007 Magazine

Latest Issues

Current Issue

The Registration Sweet Spot

Registration is underrated and underappreciated. The key is to ensure proper registration from layer to layer across the entire printed circuit board. It's a holistic process requiring anticipation, prediction, precise attention at each step, and detailed data tracking and monitoring.

High-reliability Fabrication

In this month's issue, our expert contributors discuss the latest in technologies, trends, complexities and resources regarding high-reliability fabrication.

Finding Ultra

New demands on PCB fabrication, namely advanced packaging, ultra high density interconnect (UHDI), and new specialty materials, are converging, changing the landscape of our business. Is it time to start paying close attention to this convergence?

Columns

Latest Columns

||| MENU
A Catalyst for Advanced Packaging and Substrates
September 26, 2023 | Kirk Thompson, Isola Group
Estimated reading time: 3 minutes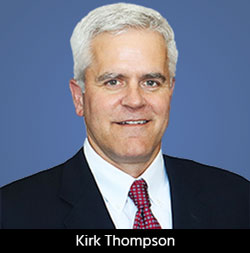 Despite being a leader in R&D investment in semiconductors and packaging with greater than $50 billion per year, the U.S. has seen its market share decrease to less than 3% in areas like advanced packaging and advanced substrates. The cause for this market share erosion was a laser focus in Asian countries to attract semiconductors and advanced packaging investment through ecosystem development and incentives. If the U.S. is serious about changing the momentum in onshoring advanced packaging and advanced substrates, an ecosystem approach to innovation and manufacturing incentives must be employed. It is not enough to have the most innovative technology if the supply chain and manufacturing economics do not deliver competitive commercial opportunities.
To establish a U.S. ecosystem that enables innovation and commercialization of new technologies, we must establish a viable path to profitability at product launch and at high volume manufacturing with multiple points in the value chain, including materials, equipment, components, fabrication, and device manufacturing. Technology leadership can enable profitable business by being first to market and delivering differentiated value by solving unmet needs. Advanced packaging and advanced substrates present a unique opportunity to develop diverse discrete ecosystems as the needs for different technologies—ranging from 2.5D, 3D, panel level packaging, embedded designs, and advanced substrates—are unique and offer specific opportunities for multiple differentiated ecosystems.
Advanced substrates are essential to critical infrastructure and defense applications in the United States. Many of today's leading brand owners and OEMs are here and looking for new device architectures that deliver best-in-class electrical properties, improved yield, and speed to market. Today, the ecosystem is very Asia-centric, and this creates supply chain risks and barriers to innovation. To establish an ecosystem here, we must identify specific unmet needs or challenges that are tied to an OEM or brand owner. These unmet needs are likely derived from improved electronic properties such as reduced loss, improved signal fidelity, or higher feature density.
Design engineers should contemplate how to improve electronic properties and offer solutions to challenges for an emerging ecosystem that delivers a new architecture meant to achieve the targeted electrical properties and the required yield and cost. Using an ecosystem approach at the system level offers best-in-class solutions to these needs and challenge. The best solutions will not come from one component of the value chain, but from multiple groups within the value chain. Feature sizes for advanced substrates are getting increasingly smaller, with thinner layers, higher layer counts, and more stringent electrical demands. Delivering thinner, lower loss, high reliability materials requires collaboration among materials, equipment, fabrication, and design. Materials companies deliver materials that meet the electrical, dimensional, and reliability performances. Equipment companies develop equipment and process flow that deliver the tolerances, electrical performance, and yield based on current and next generation materials. Brand owners/OEMs provide direction on future technology challenges and technology tradeoffs that are always required.
This ecosystem must break down conventional silos to deliver technology faster; provide world class expertise on design, materials, and equipment; and approach high value challenges with innovative system level thinking.
Although these ecosystems are valuable on their own merit, they can be accelerated through incentive programs like the CHIPS Act. Incentives have worked in countries like China to attract ecosystems and increase market share. A great example of that is the solar industry where China has invested $50 billion since 2011, which resulted in 300,000 jobs and enabled an 80% market share in solar panels1. The U.S. has made a similar commitment with the CHIPS Act. To be successful, we need to create discrete ecosystems that are targeting specific high value challenges that have been articulated by the leading OEM and brand owners. There needs to be U.S. capability to deliver fast material prototypes, and new equipment processes. The U.S. is a leader in device design, equipment, and materials technology. To win in advanced packaging and advanced substrates, we must have improved capability in materials and equipment prototyping and fabrication. The CHIPS Act is a catalyst, and the industry needs to rally around this to develop the right ecosystems and system approach to solving high value advanced packaging and substrate challenges.
References
"China currently dominates global solar PV supply chains, International Energy Agency.
Kirk Thompson is chief technology officer at Isola Group.
This article originally appeared in the September 2023 issue of SMT007 Magazine.
---
Suggested Items
12/05/2023 | Amkor Technology
Amkor Technology, Inc., a leading provider of semiconductor packaging and test services, has announced its plan to build an advanced packaging and test facility in Peoria, Arizona.
12/04/2023 | Transition Automation
Transition Automation, Inc. recently received a large order for Advanced Holder and Blade Assemblies compatible with DEK printers from Rotec BV in Belgium.
11/28/2023 | Yamaha Robotics
Yamaha Robotics has revealed the YRM20DL dual-lane mounter for the first time in Europe at Productronica 2023, and also introduced new features of its powerful smart-factory software tools.
11/27/2023 | PRNewswire
Micross Components, a leading provider of high-reliability microelectronic products and services for aerospace, defense, space, medical, energy, and other high-reliability applications, is pleased to announce that it has received an award under the IBAS Cornerstone RESHAPE program with a ceiling value of up to $134.3 million, with $45.6 million obligated at the time of the award.
11/23/2023 | ViTrox
The award was announced during the award ceremony at Productronica in Munich, Germany, on November 14, 2023.