Three Things to Improve High-Speed PCB Signoff, Part 2
September 27, 2023 | Brad Griffin, Cadence Design Systems
Estimated reading time: 1 minute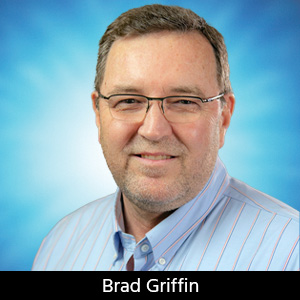 Another challenge for SerDes is losses within the channel design. At high speeds, dielectric material can be very lossy, making the appropriate selection of the right material, length, etc., critical for the channel. Many questions about stackup, trace widths, and height from the ground plane need to be defined up front. Simulating a signal with a topology explorer tool extracted from the design can be used to set up and run sweep parameters and push min/max length/spacing values into the Allegro schematic constraint manager (system capture). The preliminary constraints and schematics flow is illustrated in Figure 1. As the design progresses with final decisions on stackup and material selections, these constraints can be adjusted.
With the schematics phase finished and the layout phase in progress, the next challenge is compliance with specifications. Specs are dependent on the technology—PCI Express (PCIe), USB, etc.—and, because each one has its own requirements, this can be a complicated process. During this analysis, it is important to make sure the correct transmitter and receiver IBIS-AMI models are being used.
For the channel, Cadence tools can be used to accurately model the channels and address specifications. This is done by using the board file created by the layout designer, selecting several or all the lanes (depending on how much time is available), and running either a 2.5D or full 3D analysis on the entire channel.
Using the results of the channel extraction, a compliance analysis can be run based on the desired protocol. Most likely this will not be a one-time event, as often some obscure requirement not identified in the preliminary phase will surface, requiring additional iterations.
To read the rest of this article, which appeared in the September 2023 issue of Design007 Magazine, click here.
---
Suggested Items
11/29/2023 | Real Time with...productronica
Cogiscan, iTAC and DUALIS offer customized digital solutions from connectivity and material management to analytics and traceability. François Monette talks about factory solutions that can stand alone or be fully integrated.
11/28/2023 | IPC
Neil Shah, senior technical director at alliantgroup, a tax and business consultancy, will present a technical education workshop,
11/28/2023 | Preeya Kuray -- Column: Material Insight
On May 11, 2023, Reps. Blake Moore (R-UT) and Anna Eshoo (D-CA) introduced the Protecting Circuit Boards and Substrates (PCB) Act to Congress. In October, I had the great pleasure of discussing the bipartisan Protecting Circuit Boards and Substrates Act with Congressman Moore, who represents Utah's First Congressional District. He shared his thoughts on how supporting and investing in the domestic PCB industry can help bolster American security.
11/27/2023 | PRNewswire
Since its isolation in 2004, graphene has received widespread attention as a 'wonder' material, with the reported potential to enable a whole host of next-generation technologies, some of which would not be out of place in the latest sci-fi blockbuster.
11/27/2023 | Wurth Elektronik
HyPerStripes project partners will create a technology platform including manufacturing techniques for roll-to-roll (R2R) processing as well as the integration of electronic components onto very long ("endless"), flexible and stretchable printed circuit boards.