Amitron Becomes MIL-SPEC Certified
October 3, 2023 | Amitron
Estimated reading time: 2 minutes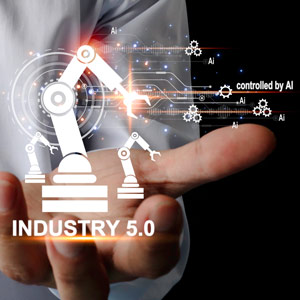 Amitron, a leading U.S.-based manufacturer of printed circuit boards (PCB), brings an additional 80,000 square feet of manufacturing space into the overall MIL-SPEC ecosystem with high automation, and the latest equipment technology and processes for military and aerospace applications.
With four decades of excellence in printed circuit board manufacturing, Amitron successfully completed a validation audit of its Elk Grove Village, Illinois facilities thus meeting the requirements of MIL-PRF-31032 in alignment with the company's Quality Management Plan approved by Amitron's Technical Review Board. After this rigorous audit and certification process, Amitron has been granted the honor of contributing to the safety and security of the nation.
"Earning Mil-Spec certification is a testament to our capabilities and to our unwavering commitment to America's safety and defense," said Aidan Salvi, Amitron's Chief Transformation Officer "Our dedication to a 'Made in America' ethos ensures that the technologies fortifying our nation's defense are produced right here, at home. We invite industry leaders in aerospace, military, and defense to leverage our expertise and unmatched quality for the safety of their supply chain."
A United States defense standard often called a military standard, "MIL-STD", "MIL-SPEC", or (informally) "Mil Specs", are used to help achieve standardization by the U.S. Department of Defense (DOD). The DOD has more than 20,000 "Mil Specs" that ensure that products purchased for use by the U.S. Military meet the required quality requirements.
A key to Amitron obtaining the Mil-Spec certification is the company's transformation to become a Factory 5.0 facility.
Factory 5.0 is the next evolutionary stage in the manufacturing industry. While Factory 4.0 was predicated on robotics, Factory 5.0 expands on the principles of Industry 4.0 by emphasizing human-centric collaboration, flexibility, and adaptability. Factory 5.0 focuses on a highly integrated and intelligent production environment where humans and machines work in tandem, leveraging each other's strengths to achieve maximum efficiency, productivity, and innovation. Factory 5.0 leverages the availability of AI and advanced software systems to build better-advanced manufacturing processes.
"For the past forty years Amitron has been providing our defense aerospace customers with fully qualified and registered high technology printed circuit boards," added Salvi. "And now as we transition into a Factory 5.0 facility, we are completely revitalizing that traditional supplier-customer relationship into a much deeper, more synergistic, collaborative, and cooperative relationship. From Artificial Intelligence (AI) to the Internet of Things (IoT) we are providing a completely new experience for PCB users where we will be combining cultures to develop better and more efficient ways of working together. Factory 5.0 is the perfect solution to meet the needs of the mil-aerospace industry."
About MIL-PRF-31032
A U.S. military specification tailored for printed circuit board (PCB) manufacturing.
It represents rigorous quality and performance standards set by the U.S. Department of Defense. The certification ensures PCBs are of premium quality, guarantees durability - especially for applications with extreme conditions, provides trusted and consistent performance under various stressors, encourages standardization and uniformity, and guarantees compatibility and interoperability in multifaceted military technical ecosystems. MIL-PRF-31032 certification demonstrates a manufacturer's capability to meet strict requirements, highlights a commitment to excellence, and is vital for military technologies that must function flawlessly.
---
Suggested Items
12/07/2023 | Douglas Brooks, Consultant, and Johannes Adam, ADAM Research
Most designers rely on the trace widths suggested in IPC-2152, the "bible" for calculating high-current trace widths (unless you have read our book). IPC-2152 is the best, most thoroughly researched study of trace currents and temperatures available. But it does have some weaknesses. One weakness is that it (by necessity) studies 6-inch-long traces in isolation. But traces are not all 6 inches long nor in isolation.
12/07/2023 | TrendForce
TrendForce reports that smartphone production—fueled by reduced channel inventories and spikes in seasonal demand—saw a significant uptick in 3Q23.
12/06/2023 | IDC
Worldwide shipments of wearable devices grew 2.6% year over year during the third quarter of 2023 (3Q23) and reached an all-time high for the third quarter of 148.4 million units, according to new data from the International Data Corporation (IDC) Worldwide Quarterly Wearable Device Tracker.
12/04/2023 | USPAE
Seven microelectronics firms received nearly $10 million in combined funding to commercialize technologies of interest to the U.S. military services as winners of the Defense Business Accelerator (DBX) Microelectronics Challenge. This groundbreaking initiative is funded by the Department of Defense (DoD) and led by the U.S. Partnership for Assured Electronics (USPAE).
12/04/2023 | Cicor
The Cicor Group is publishing its financial mid-term targets for the next three to four years today and hosts its Capital Markets Event 2023 this evening in Zurich.