Books

Featured Books

smt007 Magazine

Latest Issues

Current Issue

Economic Headwinds

This issue takes stock of the current economic outlook and how companies are using current conditions to move themselves through technological evolutions, workforce shifts, and financial changes. Even with these headwinds, there's forward progress to be made.

Attracting New Talent

To get different results in staffing, you must change how you define, promote and recruit your job opportunities. How do you become magnetic to high-quality early-career candidates?

Test and Inspection

Test and inspection methods are undergoing rapid change. In this issue, we consider the influence of AOI, AI, and human eyes. How exactly are these pieces of the puzzle changing the role of test and inspection?

Columns

Latest Columns

||| MENU
Estimated reading time: 4 minutes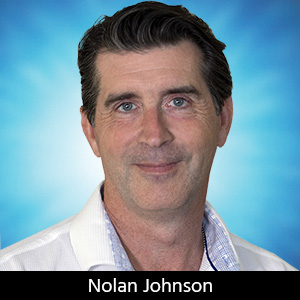 November 8, 2023
Nolan's Notes: Gen Z in Manufacturing
I would imagine you've asked yourself, as I have a time or two: How do we attract new talent to our industry, fill our open positions, and preserve the deep, intuitive knowledge of our most veteran employees now on the verge of retirement? These are crucial questions, indeed, and to answer them, we must consider four perspectives: employers, early career workers, academic institutions, and students.
But where do you begin to address the problem? Are we seeking the right type of employee? Does manufacturing hold the attention and interest of the new generation, especially with competition from the programming giants? Are high schools adequately addressing the interests of students who enjoy hands-on, problem-solving type of work? Are college graduates prepared for the types of job opportunities in front of them? Do future employees have the soft skills to maintain their employment?
Let's start with secondary schools. It doesn't take long in a conversation for one person to say something to the effect of, "I wish schools still had shop classes. Those specific high school grads were my ideal new hires back in the day." While the industrial arts departments historically were great preparation for manufacturing jobs, those programs disappeared at most U.S. high schools as they made room for different types of pursuits. The gap, I've noticed, has been filled by more science and technology classes, and extracurricular options such as STEM-based robotics teams—where you tend to find students more interested in programming than CAM.
FIRST Robotics, which starts in grade school, for example, puts robot kits in front of students. By middle school, these students gain deeper familiarity with mechanical, electronic, programming, and testing disciplines. By high school, students are custom-building robots, including the disciplines of mechanical design and fabrication (traditional metal work as well as CNC machining and 3D printing). They learn teamwork and skill building, all with the purpose of entering and winning a robotics competition.
In and of itself, this is not a bad thing. Today's STEM jobs are highly concentrated in programming, and we've steered many students in the right direction. But as we all know in this industry; you can't just leave it at that. Programming leads to manufacturing and students must be made aware of the promising and fulfilling careers in this field.
Yet, there are some high hurdles to overcome. According to a report from Deloitte1, surveys of Gen Z reveal that many still believe manufacturing to be dirty, dangerous, and monotonous work. They believe their career options are limited, and that flexibility in the work environment is not attainable. Now, in contract manufacturing, we know that's not the case, yet the misperception remains of steel smelters or auto assembly plants with fast-moving robot arms slinging welding equipment.
Gen Zers are strongly influenced by social media reports. If we want the new workforce to know that we're a clean and safe industry, we must tell those stories ourselves. Rather than wait for someone else to change public opinion, we must do the outreach.
We also learned from the Deloitte report that today's youth seek a greater purpose for themselves in the work they choose to do. They want to know that their effort makes a difference. If it doesn't, they won't stick around long enough to find out. You'll find that very sentiment in this issue's interviews with some Gen Zers working in manufacturing.
So, what are colleges and universities doing to address this mindset shift? We spoke with a professor from Minnesota State University about a unique program that takes "engineering students" and turns them into "student engineers." They're part of a novel program called Twin Cities Engineering, where students take on capstone projects that mirror real-world engineering work. It seems that FIRST Robotics has followed Gen Z right into the university.
In this issue of SMT007 Magazine, we get the perspective of employers. Schweitzer Engineering Laboratories is tackling the issue from two angles: a K-12 program that provides exposure to young students through efforts inside and outside the classroom, and an internship program with a high success rate of moving interns into full-time employees. We also visited IPS in Cedar City, Utah, where young engineers and student interns are getting practical, hands-on experience—a benefit to both the company and the young talent.
To attract new talent, we need to stop thinking like 20th century industrialists; kids born in this millennium are smart and determined to make their own difference. Those who take the manufacturing jobs seem to truly embrace what they're doing. They see the world through their own lens and will make modern manufacturing fit their world view. It's up to us to learn, understand, and encourage them on their journey.
Tara Dunn, director of educational programs at SMTA, said, "It's the EMS companies who need to step it up; the academic world is motivated to meet this need." To me, this is a message of encouragement and hope. We have opportunities to get involved with FIRST Robotics, build relationships with local school districts, participate in career-day activities, encourage school tours, connect with post-secondary institutions, and build our own pipeline for talent. Gen Z is waiting, and they're ready.
References:
"Competing for talent: Recasting perceptions of manufacturing," Deloitte Insights, March 2022.
This column originally appeared in the November 2023 issue of SMT007 Magazine