Books

Featured Books

pcb007 Magazine

Latest Issues

Current Issue

The Registration Sweet Spot

Registration is underrated and underappreciated. The key is to ensure proper registration from layer to layer across the entire printed circuit board. It's a holistic process requiring anticipation, prediction, precise attention at each step, and detailed data tracking and monitoring.

High-reliability Fabrication

In this month's issue, our expert contributors discuss the latest in technologies, trends, complexities and resources regarding high-reliability fabrication.

Finding Ultra

New demands on PCB fabrication, namely advanced packaging, ultra high density interconnect (UHDI), and new specialty materials, are converging, changing the landscape of our business. Is it time to start paying close attention to this convergence?

Columns

Latest Columns

||| MENU
Productronica 2023: Day 2 Review
November 16, 2023 | Pete Starkey, I-Connect007
Estimated reading time: 2 minutes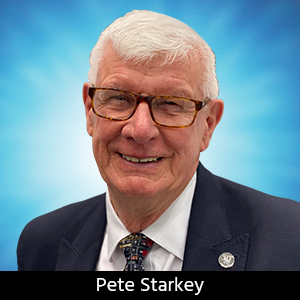 After a rainy Tuesday for the start of productronica, we had a brief respite on Wednesday morning, so we were able to walk from the U-bahn to the west entrance of Messe München without getting wet. We were accompanied by a horde of eager exhibition attendees mobbing the turnstiles to get into what promised to be an even livelier second day of the show.
Yes, productronica has come back to life after COVID and re-established its identity as a premier event with more than 1,300 exhibitors from 45 countries, together with an exclusive supporting program.
In my early days in the industry, it was not particularly difficult or expensive to set up PCB manufacture or assembly. It was more about basic skills and one's ability to innovate. Now, this has become a very expensive club to join, with equipment, software, and data processing capability largely replacing human skill—not that there seems to be much in the way of appropriate skill level or a viable workforce alternative. But there are certainly lots of people at productronica this week, and some of whom have serious money to spend. But what to spend it on?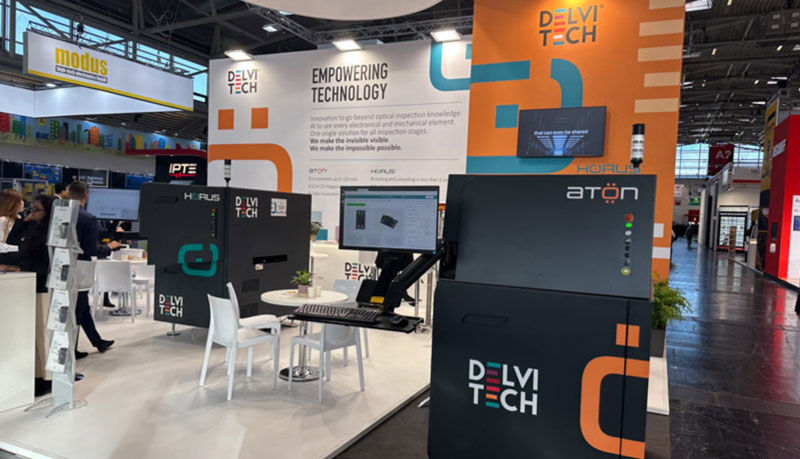 There was plenty of choice of expensive equipment to choose from, but from what I saw on my initial walk around, there was nothing that I would consider truly revolutionary. That being said, there are lots of incremental improvements of instrumental equipment capability on display. Probably the most significant areas of innovation are in automation and application of artificial intelligence and machine learning in process optimization.
I lost count of the number of equipment suppliers who could measure the cost of their systems in terms of return-on-investment that was based on man-hours savings. For example, there was equipment that completes five process steps in a single machine, not only removing the cost for using as many human operators, but also removing process variability from human error, and usually while having built-in process stop gaps for observed variation where human intervention is needed. These "innovations" are good to see and sorely needed.
Yet, after all these years, we continue to fight the same battles, working to solve the same relative problems, though perhaps within smaller form factors. But maybe I am getting cynical in my declining years. And it was raining again by lunch.
Follow along with our video and photo coverage of this event at Real Time with... productronica 2023.
---
Suggested Items
12/06/2023 | TrendForce
TrendForce's research indicates a dynamic third quarter for the global foundry industry, marked by an uptick in urgent orders for smartphone and notebook components.
12/05/2023 | Insulectro
Insulectro, the largest distributor of materials for use in manufacture of printed circuit boards and printed electronics, sadly announces the passing of company sales legend Neil Colgrove.
12/06/2023 | Ronald C. Lasky -- Column: Maggie Benson's Journey
A meeting is transpiring at Ivy University, analyzing the cost of ownership calculations between Excel's component placement machines and Pinnacle's. In his analysis, Hal "Halitosis" Lindsey, the gruff salesperson from Excel, has demonstrated how Excel machines have a lower cost of ownership. Ivy U. student Paul LaCroix agreed with this analysis, and then shared his explanation of how the more expensive Pinnacle machines have a better profitability potential.
12/05/2023 | Travis Kelly -- Column: American Made Advocacy
For this month's PCBAA Member Profile, the focus is on Hari Pillai, president, Technology Components, Sanmina. Hari says, "I think I've had a good dose of luck throughout my career. But beyond luck, I had a vision to become a general manager as far back as my undergraduate years. I made all my career decisions based on that. My evaluation criteria was always, "How does this opportunity get me closer to my goal?" Sometimes opportunities come from unexpected places."
12/06/2023 | Happy Holden -- Column: Happy's Tech Talk
Registration is one of the most important features for any PCB fabricator, but the capability for multilayers is a lot of work on the fabricator's part. CAM settings, multilayer lamination, X-ray analysis, AOI measurements, imaging capability, and drill accuracy all play an important part in this capability. Software and panel parametric coupons are important because they aid in registration performance.