Books

Featured Books

pcb007 Magazine

Latest Issues

Current Issue

Finding Ultra

New demands on PCB fabrication, namely advanced packaging, ultra high density interconnect (UHDI), and new specialty materials, are converging, changing the landscape of our business. Is it time to start paying close attention to this convergence?

Developing a Strategy

A solid strategy is a critical part of success. This month, we asked some of the top industry leaders and business strategy "gurus" to share their thoughts on developing strategies.

Winning With TQM

In this issue, we explore how TQM has entered the DNA of continuous improvement disciplines, and the role leadership transformation plays in this. If you've ever competed against a TQM company, you understand their winning advantage.

Columns

Latest Columns

||| MENU
CPCA Moves into New Venue for 2017 Show
February 28, 2017 | Edy Yu, I-Connect007
Estimated reading time: 5 minutes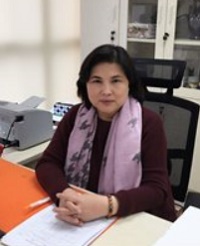 I-Connect007 China Editor Edy Yu recently interviewed Jin Zhang, CPCA Secretary General, via e-mail. They discussed the upcoming CPCA Show, scheduled for March 7-9, and some recent changes, including the move to a new venue for this year's annual event.
Edy Yu: Let's start with the big news: The CPCA 2017 Show is moving into to the Shanghai National Convention and Exhibition Center. Tell us about this move.
Jin Zhang: The CPCA Show is one of the largest and most influential professional exhibitions in the global PCB industry, and it has been held for 25 years. Over the years, we have attracted more than 50,000 professional visitors and buyers. This year's show, the 26th exhibition, will be moved into Asia's largest exhibition center—Shanghai National Convention and Exhibition Center—which is a significant change. The purpose of moving this exhibition from the Shanghai New International Expo Center to the Shanghai National Convention and Exhibition Center is to get closer to more local companies, and provide future development space for the CPCA exhibition.
Yu: Please give us some highlights of the upcoming CPCA 2017 Show.
Zhang: The theme is Smart Automation. Some highlights include:
Exhibitors and visitors from more than 20 countries
More than 600 exhibitors, including more than 40 well-known PCB manufacturers
More than 50 summits
A superior location that makes it more convenient for buyers to attend
More than 50,000 professional buyers are expected; 30% are enterprise executives
The total exhibition area of 37,000 square meters
In addition, the Spring 2017 International PCB Technology/Information Forum will focus on breakthroughs, innovations, and sharing. There will be seven keynote speeches during the opening ceremony: 
"2016 China Printed Circuit Industry Overview," by You Lei, Chairman of China Printed Circuit Association
"From Low-cost Manufacturer to Global Partner," by Ye Tianchun, director of Institute of Microelectronics of Chinese Academy of Sciences
"Advanced Solutions in PCB Measurements Made Easy," by Dr. Wolfgang Babel, Helmut Fischer GMBH
"Ion Implantation + Plating: A New Hole/Surface Copper Metalizing Technology," by Bai Siping, chief engineer of Wuhan Optical Valley Chuangyuan Electronics Co., Ltd.
"Plating Copper Filling Technology and Practice," by Dr. Wang Su, Shanghai Sinyang Semiconductor Materials Co., Ltd.
"Alignment Control in PCB "Smart Factory," by Andrew Kelley, Director of XACTPCB
"Printed Circuit Board Industry and Market Outlook," by Dr. Jiang Xugao of Prismark
The association is dedicated to strengthening the coordinated development of the industry by focusing on technology changes. During the second day of the show, there will be a next-generation 3D printed PCB technology organization forum, "3D Printed PCB Light-curing Materials," as well as keynote speeches on printed circuit design, graphics, etching technology, testing, holes, mechanical processing technology, special printed circuit manufacturing technology, and electroplating and eco-friendly coatings.
Yu: What do overseas buyers stand to gain from reaching out to the local Chinese companies?
Zhang: Over the years, CPCA has spared no effort to help domestic companies produce branded products, by awarding domestic brands annually and encouraging Chinese manufacturers to make products that meet the requirements of the international market. The annual CPCA Show is also the most important platform for allowing Chinese companies to gain access to international market.
Yu: What is your outlook for the PCB industry in 2017?
Zhang: Today, there is a gap between China's manufacturing industry and that of the advanced countries. China's manufacturing industry is big but not strong; independent innovation must be improved; key technology and high-end equipment are highly dependent; some products are not suitable for the international market; and there is an insufficient globalization of China's businesses. Although we have Huawei, Lenovo and other international brands, most of our domestic electronic products are still limited to domestic consumers. A new round of technological and industrial revolution is growing. Information technology, such as big data and Internet of Things, is pervasive in the manufacturing industry and the traditional development model in China's manufacturing has been significantly affected. For China's manufacturers, this is a valuable opportunity and an unprecedented challenge.
The year 2017 marks an important time in the 13th five-year plan of China; it is the year of challenges. During this year, the CPCA will fully implement the government's "Made in China 2025" strategy, focusing on realization of the strategic objectives of manufacturing, and guiding enterprises to improve innovation ability, strengthen the quality of brand, practice green manufacturing, promote industry restructuring, and improve the level of international development of manufacturing.
Affected by the overall economic development landscape, the PCB manufacturing industry will slow down, but the growth trend will not change. This year, the association will uphold the concept of fairness, openness, sharing and cooperation; strengthen all parties to help enterprises find new sources of growth, encourage enterprises to strengthen technological innovation investment through smart transformation, to strengthen management, and reduce costs. Hopefully, innovation and excellence will give us the initiative in the next round of the industrial economic cycle.
In 2017, the CPCA, in addition to completing the annual work plan adopted by the council, will do the following:
Assist government to manage this industry, study and implement relevant state-issued manufacturing-related documents, focus on hot topics upstream and downstream in the industry, such as automotive electronics, virtual reality, etc.
Address the vicious competition in low-end companies while there is insufficient high-end capacity. In order to implement supply-side structural reform, promote industrial restructuring, guide social investment, and enhance development of the industry, the preparation and publicizing "Electronic Circuit Industry Standard Conditions" to promote high-level industrial structure, industrial development clustering, improving high-end industrial competitiveness, to form an electronic information industry system.
Form a communication path between government and enterprises, focus on the raw material price rise enterprises encountered, and communicate with relevant government departments to submit recommendations to guide the industry to a healthy and orderly development.
Encourage enterprises to strengthen the quality of their brand and contribute in the fourth China Printed Circuit Industry Outstanding National Brand Award.
Pay attention to information, continue to publish 2016 China printed circuit industry rankings, publish annual and semi-annual reports on printed circuit industry development, organize industry summits, award top companies, publish "2017 China Printed Circuit Industry Manufacturers Guide" and "China Printed Circuit Enterprise Distribution Map," etc.
Yu: Thank you very much for your time.
Zhang: Thank you, Edy.
---
Suggested Items
09/20/2023 | I-Connect007 Editorial Team
Panasonic's Darren Hitchcock spoke with the I-Connect007 Editorial Team on the complexities of moving toward ultra HDI manufacturing. As we learn in this conversation, the number of shifting constraints relative to traditional PCB fabrication is quite large and can sometimes conflict with each other.
09/14/2023 | MKS' Atotech
MKS' Atotech, a leading surface finishing brand of MKS Instruments, will participate in the upcoming IPCA Expo at Bangalore International Exhibition Centre (BIEC) and showcase its latest PCB manufacturing solutions from September 13 – 15.
09/14/2023 | Vern Solberg -- Column: Designer's Notebook
Flexible circuit applications can be as basic as furnishing electrical interconnect between two conventional circuit board assemblies, or to prove a platform for placing and interconnecting electronic components. During the planning and pre-design phase of the flexible circuit, there will be several material and process related questions that need to be addressed. Most flexible circuit fabricators welcome the opportunity to discuss their customers' flexible circuit objectives prior to beginning the actual design process.
09/14/2023 | John Watson -- Column: Elementary, Mr. Watson
Electronics are continually evolving, driven by innovations in printed circuit board technology. Flexible PCBs have emerged as a revolutionary force, reshaping the PCB industry and influencing the design and functionality of countless electronic devices. Some believe that flexible PCBs are a relatively newer technology, but as we will see, that is not true. Since I'm an instructor, here's a short history lesson on how we got here and what we can expect.
09/11/2023 | PRNewswire
Can digital and/or high throughput manufacturing be applied to circuit boards? Can stretchable electronics be produced without sacrificing processing capabilities?