Books

Featured Books

pcb007 Magazine

Latest Issues

Current Issue

The Registration Sweet Spot

Registration is underrated and underappreciated. The key is to ensure proper registration from layer to layer across the entire printed circuit board. It's a holistic process requiring anticipation, prediction, precise attention at each step, and detailed data tracking and monitoring.

High-reliability Fabrication

In this month's issue, our expert contributors discuss the latest in technologies, trends, complexities and resources regarding high-reliability fabrication.

Finding Ultra

New demands on PCB fabrication, namely advanced packaging, ultra high density interconnect (UHDI), and new specialty materials, are converging, changing the landscape of our business. Is it time to start paying close attention to this convergence?

Columns

Latest Columns

||| MENU
Estimated reading time: 4 minutes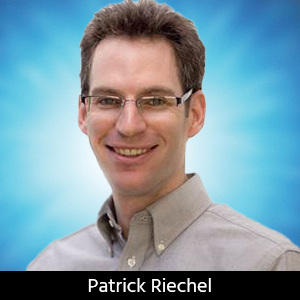 April 20, 2017
Laser Pointers: Stepping Up to Laser Processing for Flex, Part 5—Process Development
In Part 5 of this six-part series on effectively supplementing your flex production capabilities with laser processing, we'll discuss how to develop a process library and learn several best practices, tips and tricks for typical flexible circuit laser processes.
Introduction
Supplementing your production capabilities with flexible circuit laser processing can pay big dividends. It not only allows you to broaden the set of services to customers, but it also extends your reach into additional markets you might not otherwise be well-equipped to serve. Employing laser technology is one of the best ways to stay current in PCB processing, since it enables you to process more accurate and smaller features than what is possible using mechanical processing.
In Part 4 of this series, we discussed installation best practices, system verification testing, training and the safe operation of your system. With the system ready to process, it's time to move on to developing laser processes for the products moving through your production line.
1. Choices, Choices, Choices
What defines a good process?
An important point to consider is that the definition of a good process may vary between companies, the product being processed, the phase of a project and/or production backlog, and even from individual to individual. In theory, there are always trade-offs to be made among variables such as process development duration, cycle time, quality and yield.
Looking at this question from an organization's perspective, the process should support the organization's goals and strategy, each of which have an impact on company priorities. One company may prioritize speed to market over yield and process throughput cost. For this company, a good process might be defined as the first process to meet the minimum product requirements, allowing the company to quickly deliver on their commitments. Another company may prioritize quality and yield over other factors. For this company, a good process might be defined as one which exceeds certain stringent quality and yield requirements, despite tion of via size, material, depth, quality, and target drill time. The massive diversity in process requirements and continuous evolution of the market prevents a single such library from being developed. Furthermore, developing processes for more demanding applications—whether due to sensitive materials, unusual feature characteristics, or stringent process quality, yield, or cycle time requirements—often requires significant trial and error to meet all the success criteria. As a result, each manufacturer will need to develop processes that best suit their needs—developing their own process libraries based on their unique set of products, customer requirements, cost profiles, market conditions, goals, and strategies. In building up such libraries and making use of known-good processes, process development duration can be reduced over time.
Process Cycle Time
Laser processing cycle time can be broken down into a few categories: time spent drilling features (drill time), time spent moving the laser between features (move time), time spent aligning to features (alignment time), time spent placing and removing the material on the system work table (handling time), and any time that the system spends performing additional tasks. Process development will generally affect drill time, sometimes also move time, but generally none of the other factors, which are mainly characteristics of the system and handling methods.
Process Quality and Yield
Process quality specifications differ between flex manufacturers. This can be traced back to both the diversity in company priorities as well as the diversity in downstream processing. Different downstream processing, such as types and effectiveness of patterning, desmear, etch, plating, and other processes, will all impact the laser drilling quality characteristics necessary to achieve a given end-product yield.
Similarly, yield requirements—the required percentage of product output meeting quality specifications—can differ between flex manufacturers. While all manufacturers prefer high laser processing and end-product yields, sometimes the cost profiles of yield loss versus process cycle time will favor a faster process over a few percentage points in yield.
Example Tradeoffs
In an extreme example of the tradeoff between cycle time, process development duration, and process quality/yield, a process engineer might choose to use a single laser pulse for a large-diameter through-via process. It would be an extremely fast process (cycle time) and have been very quick to develop (process development duration), but be very unlikely to meet any of the process quality or yield requirements for this application.
In an alternative extreme example, favoring process yield and extremely stringent process quality requirements, a process engineer might spend years getting closer and closer to meeting the necessary quality requirements, running thousands of panels through the entire manufacturing process flow to understand and improve on the end-product yield.
In practice, process development activities fall somewhere in between these extreme examples, balancing the relative priorities of each of these key criteria.
To read the full version of this article which appeared in the March issue of The PCB Magazine, click here.