Trilogy Circuits: Mil/Aero Demands Technological, Regulatory Expertise
August 7, 2017 | Andy Shaughnessy, PCBDesign007
Estimated reading time: 1 minute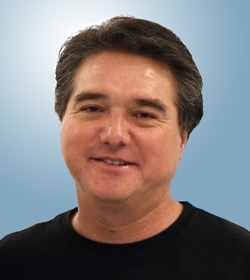 In the 16 years since its founding, Trilogy Circuits has become one of the go-to companies for mil/aero PCB design and manufacturing. I spoke with Charlie Capers, president and founder of the Richardson, Texas firm, about how he keeps ahead of the game. As he explains, succeeding with mil/aero PCB work requires not only mastery of the technological side, but of the regulations and certifications as well.
Andy Shaughnessy: Charlie, why don't you start out with a little background on Trilogy Circuits. How much of your business today is military and aerospace?
Charlie Capers: Trilogy started as a PCB design service bureau in 2001 and then expanded into a full-service EMS company in 2004, specializing in military and government applications. Roughly 60–75% of our business is some type of government project.
Shaughnessy: I understand that your circuit boards end up in some pretty interesting military applications.
Capers: True. Some of our customers provide very vague descriptions of what a certain product does, while others will share more details. It helps us develop a more robust product if we have some idea about the operating conditions and environment the product will be used in. We design and manufacture some interesting systems for major players in the military and aerospace sector.
Shaughnessy: In our recent mil/aero survey, some people said that keeping up with changing regulations is one of the toughest parts of the job. What are we up to now? ITAR, NIST, AS9100…and a new AS9100 rev is coming.
Capers: This is one of the most complex areas when dealing with government contractors. ITAR registration with the State Department is a given these days and requires a lot of training and awareness when dealing with sensitive information. Compliance to a new cybersecurity mandate will be required by the end of 2017, which includes DFARS 252.204-7012 and NIST SP 800-171. These impose heightened security safeguards and mandatory reporting requirements and subcontractor flow-downs on DoD contractors handling Covered Defense Information (CDI). AS9100 Rev D is here, and any audits conducted after June 15, 2017 will have to be to the revision D standard. Revision D takes this registration to a whole new complexity level. Transition audits must be completed by September 15, 2018. Revision C certificates will become invalid after that date.
To read this entire interview, which appeared in the July 2017 issue of The PCB Design Magazine, click here.
---
Suggested Items
11/29/2023 | TT Electronics
TT Electronics, a global provider of custom power solutions and engineered technologies, has announced that its Power and Control business has officially opened its new state-of-the-art research, development and manufacturing facility.
11/27/2023 | HyRel
HyRel Technologies, a global provider of quick turn semiconductor modification solutions, announces the achievement of International Traffic in Arms Regulations (ITAR) registration.
11/20/2023 | MIT
MIT's Department of Aeronautics and Astronautics (AeroAstro) recently hosted the 2023 Future Leaders in Aerospace Symposium, inviting women and underrepresented minorities in aerospace fields to campus for a two-day program.
11/14/2023 | NEO Tech
NEOTech, a leading provider of electronic manufacturing services (EMS), design engineering, and supply chain solutions in the high-tech industrial, medical device, and aerospace/defense markets, is thrilled to welcome James Doyle to the team as Chief Executive Officer of NEOTech's Aerospace & Defense division, effective immediately.
11/06/2023 | PRNewswire
Vuzix Corporation, a leading supplier of smart glasses and Augmented Reality (AR) technology and products, announced it has completed delivery against a follow-on order from a Tier-1 aerospace and defense contractors with which it has been working with.