Institute of Circuit Technology Hayling Island Seminar 2017
October 4, 2017 | Pete Starkey, I-Connect007
Estimated reading time: 10 minutes
Although it is reached by crossing the water over a long road bridge, it is not obvious that Hayling Island, on the south coast of England, is really an island because it is effectively surrounded by natural harbours: Langstone to the west and Chichester to the east. Nevertheless, Hayling Island has become established as the annual venue for an exceptionally popular Institute of Circuit Technology seminar.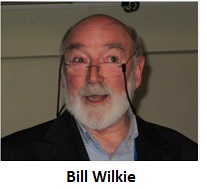 This year's event had a well-chosen and varied programme featuring presentations on process chemistry and R&D consortia, a discussion of controversial standards proposals and a review of the experiences of commissioning new technology in a start-up factory. As ever, ICT Technical Director Bill Wilkie did a superb job of organising the seminar, welcoming all present, introducing the presenters and moderating the proceedings.
Electroless nickel immersion gold (ENIG) finishes have been used on PCBs for over a quarter of a century. The deposition mechanism has been progressively de-mystified, and development continues. Since MacDermid joined forces with Enthone in late 2015 to form MacDermid Enthone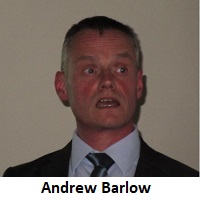 Electronic Solutions, the collective expertise of the partnership has been engaged in further research. In the knowledge that Revision A to the IPC-4552 specification set an upper specification limit for gold thickness and allowed a lower average gold thickness if good deposit distributions could be achieved, they set out to establish a capable process which would offer potential savings in gold metal consumption. Andrew Barlow described the outcome of this collaborative project, a new proprietary chemistry branded Affinity ENIG 2.0.
He explained that, as gold was deposited by galvanic displacement in the classical ENIG process, the electroless nickel was subject to corrosion from air. And this effect increased with the age of the nickel bath. Key to the new process was a surfactant that inhibited the corrosion and yielded a significantly more uniform gold deposit, even after multiple metal turnovers of the nickel chemistry. The structured development programme had taken a Quality Function Deployment approach to defining and meeting customer needs and was based on six-sigma methodology and statistical process control to minimise process variation. The result was very low panel-to-panel and feature-to-feature variation in gold thickness, which provided a major opportunity for reduction in operating cost.
Barlow demonstrated with standard distribution curves that in accordance with IPC4552 Revision A, which allows a minimum gold thickness of 1.58 microinches at three standard deviations below the average thickness, a tighter gold thickness distribution translated directly to cost saving, and in an actual case study showed that this saving could be almost 30%. MacDermid Enthone were offering to cooperate with customers in joint evaluation and analysis programmes to quantify the benefits of the Affinity 2.0 process.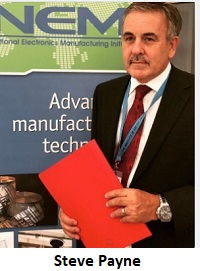 Steve Payne, ICT Vice-Chairman and Manager of European Operations for iNEMI, the International Electronics Manufacturing Initiative, discussed the 2017 iNEMI Roadmap. He explained that iNEMI was a non-profit industry-led consortium of over 90 global manufacturers, suppliers, industry associations, government agencies and universities. It offered its members roadmaps and collaborative projects, together with forums and workshops.
The iNEMI Roadmap was unique in the electronics industry, giving an outlook for the following ten years, updated every other year, with global participation and covering the full supply chain for electronics manufacturing with input from over 500 contributors representing more than 350 companies and organisations. It had become recognised as an important tool for defining the "state of the art" in the electronics industry as well as identifying emerging and disruptive technologies, and helped OEMs, EMS providers and suppliers to prioritise investments in R&D and technology deployment, as well as influencing the focus of university-based research and providing guidance for government investment in emerging technologies
There were two categories of working group: Product Emulator groups, which covered the "key attribute" needs of the aerospace and defence, automotive, high-end systems, Internet of Things, medical, consumer and office, and portable and wireless product sectors, and Technology Working groups which forecast evolutionary and revolutionary changes for technology and business infrastructure areas, and identified potential gaps between product sector needs and technology capabilities.
In his first example, Payne discussed the 2017 Roadmap for the IoT product sector, for which two principal market segments of interest were wearables and industrial. The wearables market, with devices worn directly on the body, was perhaps the most visible and with the total world population expected to grow to 7.6Bn by 2019, offered a very large market opportunity. Wearables included smart-bands—focused on activity tracking, identification and gesture control functions, and smart watches—particularly as accessories for smart phones, smart glasses and devices enabling virtual or augmented reality, as well as industrial occupational applications. Entertainment and gaming were strong market drivers. The industrial IoT segment offered huge opportunities for connected devices in energy management, industrial controls, safety, quality control, supply logistics and manufacturing control. The roadmap included technology examples and 10-year market forecasts.
Critical gaps identified included establishing confidence and assurance on aspects of security, reliability, safety and privacy, ensuring inter-operability between IoT components, particularly across domains, and synchronization across components. And it was clear that the supporting standards lagged far behind applications. There were technology challenges in flexible electronics, batteries and low power high performance processing. Regarding PCBs, the roadmap featured a spreadsheet of key attributes and cost expectations, projected over 10 years.
Payne showed similar roadmap illustrations for medical, and aerospace and defence sectors, before going on to discuss collaborative projects, an example of which was an active initiative aimed at minimising PCB warpage in the assembly process to improve SMT yield.
In his summary, he described the iNEMI Roadmap as an essential tool for strategic decisions for businesses in the electronics sector, looking forward at the technology requirements for all market sectors and relevant to PCB fabricators, suppliers and users. It identified gaps where research was needed and facilitated collaborative projects to address some of those gaps.
It was the publication of Doug Sober's article in PCB007 on July 10 this year that threw the cat among the pigeons: Mr. Laminate Tells All: PTFE is about to be Banned by IEC TC111.
Doug reported that Technical Committee 111 of the International Electrotechnical Commission proposed a new standard, IEC 63031, defining low-halogen materials used in electronic and electrical products, which, if approved, would essentially outlaw PTFE-based materials from use in electronics. The standard was at the Committee Draft Phase, which meant it was being circulated for comment to all the IEC TC111 member countries, and the deadline for comment submission was September 15, 2017.
Page 1 of 2
---
Suggested Items
11/30/2023 | AIM
AIM Solder, a leading global manufacturer of solder assembly materials for the electronics industry, is pleased to announce its new NC259FPA Ultrafine No Clean Solder Paste, which it revealed recently during the Productronica Germany trade show.
11/27/2023 | Real Time with...productronica
Koh Young's Harald Eppinger talks about the company's technology for the semiconductor and advanced packaging market and how they address the challenges introduced by reflective components and micro solder deposits.
11/27/2023 | HyRel
HyRel Technologies, a global provider of quick turn semiconductor modification solutions, announces the achievement of International Traffic in Arms Regulations (ITAR) registration.
11/24/2023 | Mek (Marantz Electronics)
Mek (Marantz Electronics), a leader in Automated Optical Inspection (AOI) solutions, used last weeks' Productronica show in Munich to proudly introduce the SpectorBOX X series, a modular full 3D AOI system for THT solder joints and THT components.
11/21/2023 | Pete Starkey, I-Connect007
Productronica 2023 played host to the IPC World Hand Soldering Competition, bringing talented regional solder champions from all over the globe to compete for the title of World Champion. Each competitor was given sixty minutes to assemble a complex printed circuit board with their performance judged in accordance with IPC-A-610 Class 3 criteria. Each competitor's efforts were rated on the merits of the results achieved, scored on the quality of the assembly process, the electrical functionality of the assembly and the speed at which the assembly was produced.