Smart Technology, New Business Models, and Cross-industry Digitization Revolutionize the Energy & Power Industry in Asia-Pacific
May 18, 2018 | Frost & Sullivan
Estimated reading time: 2 minutes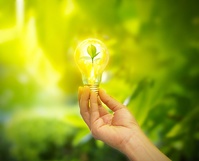 The Asia-Pacific energy and power industry is undergoing long-term changes with smart technology, new business models, and cross-industry digitization creating tremendous growth opportunities. While companies in this region continue to invest in alternative energy sources, the building energy management sector is moving from passive to active solutions.Frost & Sullivan expects renewed investments in the oil and gas sector, with advantageous opportunities available in segments such as LNG and refinery.
"Efficient data collection, data monitoring, and data analytics is becoming indispensable. Market participants that offer products with highly precise data analytics capabilities will hold a competitive advantage," said Melvin Leong, Associate Director, Energy & Environment at Frost & Sullivan.
"By adopting customer-centric business models like X-as-a-Service, market participants will be able to improve the overall customer experience and also keep pace with the fast-growing technology trends," he added.
ThinkstockPhotos-483808232.jpgFrost & Sullivan's recent analysis, Asia-Pacific Energy & Environment Industry Outlook, 2018, reveals growth opportunities, regional trends, innovations, industry challenges, companies to actions, investment and capacity trends across key markets including oil and gas, power generation, grids, energy storage, distributed energy, buildings, and water.
Click here for complimentary access to more information on this analysis and to register for a Growth Strategy Dialogue, a free interactive briefing with Frost & Sullivan's thought leaders.
Five regional trends dominating the Asia-Pacific market and illuminating high growth opportunities include:
China will become a refining hub in the Asia-Pacific regarding capacity addition and plant expansion. It will also continue to lead the market for solar installations and energy storage project with new government subsidies to promote energy storage;
Japan will invest heavily in battery storage systems in the residential sector;
Southeast Asia's annual solar power installations to grow by 66.7% in 2018, with Philippines, Singapore, and Malaysia being the key markets;
Australia will complete the world's largest battery storage unit with strong investment expected in 2018; and
Thailand and Indonesia will be critical hotspots in 2018.
"Understanding and leveraging cloud services will soon become vital. Companies must integrate cloud services into their portfolios – either through organic or inorganic growth," noted Leong.
Asia-Pacific Energy & Environment Outlook is part of Frost & Sullivan's Energy & Environment Growth Partnership Service program.
About Frost & Sullivan
Frost & Sullivan, the Growth Partnership Company, works in collaboration with clients to leverage visionary innovation that addresses the global challenges and related growth opportunities that will make or break today's market participants. For more than 50 years, we have been developing growth strategies for the global 1000, emerging businesses, the public sector and the investment community. Is your organization prepared for the next profound wave of industry convergence, disruptive technologies, increasing competitive intensity, Mega Trends, breakthrough best practices, changing customer dynamics and emerging economies
---
Suggested Items
11/28/2023 | IPC
Neil Shah, senior technical director at alliantgroup, a tax and business consultancy, will present a technical education workshop,
11/27/2023 | Dan Beaulieu -- Column: It's Only Common Sense
Being the best is never easy. When you study the life of elite athletes, for example, you will find a list of characteristics that typically puts plain old hard work at the top. These athletes work harder than anyone else. They're the first ones there in the morning and the last to leave at the end of the day. They literally live and breathe what they are doing. They don't allow themselves any breaks, excuses, or cop outs. They are, as we say, all in.
11/27/2023 | GOEPEL Electronics
The US branch of GÖPEL electronic is proud to announce the addition of David Kalaidjian as the new National Sales Development Manager.
11/27/2023 | Linköping University
Linköping university has been granted six million SEK from the Swedish Innovation Agency (Vinnova) for the research project Catena-D (Circular and resource-efficient value chain systemically enabled with AI and digital thread).
11/24/2023 | Messe München
Messe München's electronics network with the world's leading trade fairs electronica and productronica is expanding its partnership with SEMI, the global semiconductor industry association, in India.