Books

Featured Books

smt007 Magazine

Latest Issues

Current Issue

Economic Headwinds

This issue takes stock of the current economic outlook and how companies are using current conditions to move themselves through technological evolutions, workforce shifts, and financial changes. Even with these headwinds, there's forward progress to be made.

Attracting New Talent

To get different results in staffing, you must change how you define, promote and recruit your job opportunities. How do you become magnetic to high-quality early-career candidates?

Test and Inspection

Test and inspection methods are undergoing rapid change. In this issue, we consider the influence of AOI, AI, and human eyes. How exactly are these pieces of the puzzle changing the role of test and inspection?

Columns

Latest Columns

||| MENU
Aegis on CFX and Hermes Efforts
July 10, 2018 | Barry Matties, I-Connect007
Estimated reading time: 13 minutes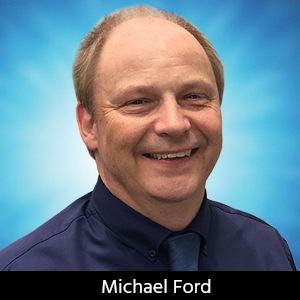 The Connected Factory Exchange (CFX) specification is truly revolutionizing the PCB industry. Michael Ford, from Aegis Software, met with me for an interview during the SMT Hybrid Packaging show in Nuremberg, Germany, to discuss the impact of this collaborative effort, and how it differs from the Hermes Standard.
Matties: You're the European Marketing Director for Aegis Software. Can you give us a quick overview of the company?
Ford: Aegis is a modern software company. There are a lot of MES software solutions in the market based on older software technologies. We saw that digital, Smart factories and Industry 4.0 were coming, and with the limitations of current technology in the market, we knew that we had to invent something completely new. As a result, our FactoryLogix solution is a true digital platform made specifically with new technologies, such as Industry 4.0 and Smart factories, in mind, which gives us the means to generate more value through the use of digital information within a factory. We help customers become automated and achieve higher throughput, even with high-mix, and higher quality. FactoryLogix really is the digital factory enabler going forward.
Matties: The Connected Factory Exchange, CFX, is something that IPC is really driving. I know that Aegis is a big part of that.
Ford: Yes, six months ago, I would have told you there were approximately 150 companies working together within IPC on CFX. Then, a couple of months ago I would have said 200. Now it's 320 and continues to climb. The industry has woken up to fact that there is added value that comes from the accessibility of data. And it must be good data, which carries value and meaning.
It's been really satisfying to see these companies—who are basically competitors with one other, including competitors within the software side—working together to achieve a common goal in CFX. I think the industry has been constrained by the lack of openness of data. It's all very well to develop bespoke, customized interfaces and functions, which for a lot of companies has been a fact of life, but we've always tried to do things in a standard way, "out of the box." The key word is standard. The more standard something is, the more value you get for anything that you develop or purchase. This is the whole premise of getting the industry to work in a true Industry 4.0 environment, or just a smart factory environment. To work smart, basically.
Matties: Now, CFX is an open-source project, right?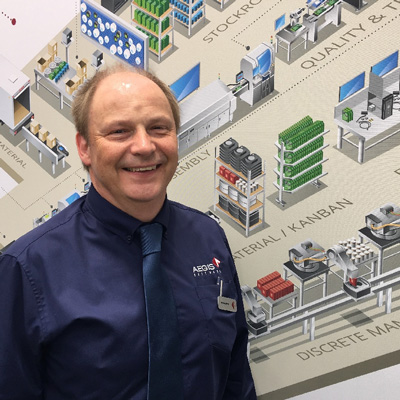 Ford: Yes. It's an IPC consensus-based standard, open to anyone to see or contribute to. The key area is that within CFX, we standardize the language that is being spoken by all of the machines, so that they can freely interconnect any machine with any other machine, "plug and play." That's what brings the value.
CFX is a unique standard in this respect. In the past, we've had standards that transfer data from point to point. Even the latest IoT methods simply gather data and send it, for example, to a cloud, which is basically treating a cloud like it's data "landfill." You're just filling it full of garbage.
With CFX, we're looking at it like a mobile phone. I can buy an American cell-phone, and somebody else can buy a Chinese mobile phone, and the two phones will connect to each other. It's a completely standard network and infrastructure, such that anybody picking up the phone will hear my voice.
But when I start talking, it's a different story. I don't speak Chinese and the person I'm talking to might not understand English. The language that's being spoken also needs to be part of the standard, in order that the data can be understood. For example, if any of the machines on the shop floor want to transfer data between each other, there has to be a common defined language that connects them. This is exactly what CFX provides, which no other standard has achieved.
We have hundreds of messages within CFX that define the exact content of data that's going to be useful for all machine vendors, manufacturers, and system providers like ourselves, to create the next generation of Industry 4.0 solutions. Each vendor will need to use only a small selection of the messages, that are appropriate to his equipment.
Matties: When we start talking about CFX, some people that I've talked to think of it as a product that you buy—that it's a product IPC is bringing to market and they're going to make a lot of money off of it.
Ford: If CFX were to cost any less, I would have to pay people to take it, because it's free!  It's a consensus-based standard. It wasn't created by Aegis or any other single company. It was created by hundreds of different companies working together and it's being made available to everybody right now completely free of charge, from the IPC.
Matties: So, the standard defines how you bundle your data to communicate to the next piece of equipment or to the cloud, correct?
Ford: Exactly. It defines how you're going to get your data from your machine out there for people to utilize, and how other people's information is there for you to utilize, it is omni-directional
Matties: There's no software or anything that they have to purchase to take part in this?
Ford: No, not at all. The IPC have made it as easy as possible to adopt CFX, in the form of a Software Development Kit, which provides access to all of the messages within the standard. The SDK is also available directly from IPC, again completely free of charge, as part of the standard. It means that, for example, all the vendors taking part in the live demo today, with their 52 machines in all, had to do for this show floor demo, which are currently outputting CFX, was to embed this SDK into their machine software. Within an hour or two of development, machines were up and running and sending CFX messages out. Honestly, it could not have been any easier. We've gone to every effort to make sure that this standard reflects what people need in terms of the value it provides, as well as reducing the cost of implementation.
Matties: Another argument that I've heard is, "Data is a competitive advantage. Why do I want to standardize with the entire industry?"
Page 1 of 2
---
Suggested Items
12/05/2023 | Robert Erickson and Lorena Villanueva, IPC
About 200 kilometers (125 miles) north of Mexico City lies Queretaro, an area rich in history, with stone streets and public squares, and which twice has been the country's capital. But it's also quickly becoming a global capital of electronics manufacturing, especially aeronautics, and was the location for the first IPC Day Mexico this past June.
12/01/2023 | Nolan Johnson, I-Connect007
This week's news items taught me a few things I didn't know. For instance, there's news about the new equipment for THT work, governmental support for advanced packaging technologies, an upcoming webinar from iNEMI on counterfeits, an interview with U.S. Rep. Blake Moore, one of the sponsors of the bipartisan Protecting Circuit Boards and Substrates Act, and columnist Tim Haag, using Star Trek to illustrate why simplicity is, ahem, paramount.
11/30/2023 | PRNewswire
VPT, Inc., a HEICO company, VPT, Inc., a trusted provider of power conversion solutions for aerospace and defense, proudly announces its latest achievement of obtaining SAE AS9100 Revision D certification. SAE AS9100 Revision D enhances VPT's existing suite of certifications, including MIL-PRF-38534, MIL-STD-883, J-STD-001 (Space), IPC-A-610, and IPC-A-600, further cementing our commitment to excellence in quality and reliability.
11/29/2023 | TRI
Test Research, Inc. (TRI), the industry's leading provider of Test and Inspection systems for the electronics manufacturing industry, is pleased to announce the expansion of its Malaysian office, which opened in 2010.
11/29/2023 | Dana Korf -- Column: Dana on Data
November's issue of Design007 Magazine had an excellent theme that evolved around design simplification. There were exceptionally good articles about how to reduce over-constrained or needlessly complex designs. One significant time-consuming category is the creation of many design files and drawings which lead to lengthy creation and interpretation time along with the considerable time to resolve conflicting or erroneous information.