Defense Speak Interpreted: Defense Electronic Supply Chain Issues
October 9, 2018 | Dennis Fritz, Fritz Consulting
Estimated reading time: 5 minutes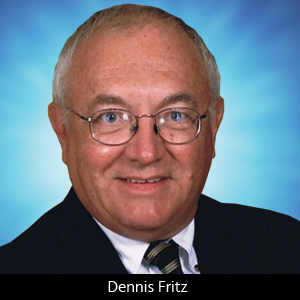 On October 5, 2018, the Department of Defense (DoD) highlighted issues with the release of the 146-page report "Assessing and Strengthening the Manufacturing and Defense Industrial Base and Supply Chain Resiliency of the United States" from President Donald J. Trump[1].
Within the electronics supply chain, there is a concern for Defense PCBs. Page 48 of this report lists printed circuits as a "fragile market" and states, "Domestic printed circuit board manufacturing struggles to compete in the global marketplace. Since 2000, the U.S. has seen a 70% decline in its share of global production. Today, Asia produces 90% of worldwide printed circuit boards, and half that production occurs in China. As a result, only one of the top 20 worldwide printed circuit board manufacturers is U.S.-based. With the migration of advanced printed circuit board manufacturing offshore, DoD risks losing visibility into the manufacturing provenance of its electronics."
This whole DoD electronics study was commissioned by Executive Order (EO) 13806 on July 21, 2017. The White House Office of Trade and Manufacturing Policy led by the DoD's Office of Manufacturing and Industrial Base Policy (MIBP) initiated the EO 13806 effort.
More printed circuit details are given on page 91 of the report:
"U.S. printed circuit board manufacturing struggles to remain current and relevant in the global marketplace. Today, 90% of worldwide printed circuit board production is in Asia, over half of which occurs in China. The United States accounts for only 5% of global production, representing a 70% decrease from $10 billion in 2000 to $3 billion in 2015. As a result of this decline, the U.S. industrial base is aging, shrinking, and failing to maintain the state of the art for rigid and rigid-flex printed circuit board production capability. Capability indicators (such as laser drills and direct imaging tools) are not prevalent across many domestic manufacturer facilities, with some advanced high density interconnect products simply not producible in the U.S. While commercial technology advances are frequently developed in the U.S., they are resolved to practice offshore.
"With the migration of advanced board manufacturing offshore, DoD risks losing visibility into the manufacturing provenance of its products. In addition to the potential dissemination of design information, many of the offshore facilities do not meet or comply with DoD quality requirements. The DoD Executive Agent for Printed Circuit Board Technology has provided technical assistance activities with domestic manufacturers and observed awareness gaps among manufacturers related to International Traffic in Arms and other Export Control regulations, leading to the potential for further unintended dissemination of sensitive information. As the equipment and materials supply chain has followed the migration of the manufacturer base, supply chain and supplier management is becoming a risk driver for access and availability."
Some of the printed circuit input was collected at a listening session for electronics industry conducted by the National Defense Industrial Association (NDIA) on December 15, 2017. IPC and other printed circuit industry representatives contributed extensively at that session (page 119 of the Presidential study).
After the Presidential Initiative, U.S. Congress passed the 2019 National Defense Authorization Act (NDAA) to help remedy shortfalls in the printed circuit industry. Paragraph 845 of the NDAA has this language:
EC. 845. REPORT ON DEFENSE ELECTRONICS INDUSTIAL BASE.
IN GENERAL —Not later than January 31, 2019,
a) the Secretary of Defense, in consultation with the Executive Agent for Printed Circuit Board and Interconnect Technology and the Director of the Office of Management and Budget, shall submit to Congress a report examining the health of the defense electronics industrial base, including analog and passive electronic parts, substrates, printed boards, assemblies, connectors, cabling, and related areas, both domestically and within the national technology and industrial base.
b) ELEMENTS: The report required under subsection a) shall include the following elements:
An examination of current and planned partnerships with the commercial industry.
Analysis of the current and future defense electronics industrial base.
Threat assessment related to system security.
An assessment of the health of the engineering and production workforce.
A description of the electronics supply chain requirements of defense systems integral to meeting the goals of the 2018 National Defense Strategy.
Recommended actions to address areas deemed deficient or vulnerable, and a plan to formalize long-term resourcing for the Executive Agent.
Any other areas matters determined relevant by the Secretary.
The Executive Agent for Printed Circuits and Electronic Interconnection resides at Crane Navy Base in Crane, Indiana—part of the Naval Surface Warfare Division. Established in 2009 and funded annually since FY 2014, this group works closely with IPC on DoD printed circuit board issues.
In support of the Executive Agent and Paragraph 845 of this Congressional assignment, Chris Mitchell, Vice President of IPC for Government Relations, has issued the following invitation for a "listening session" at IPC headquarters:
 "Section 845 requires DoD to submit its assessment to Congress no later than January 31, 2019.
"IPC is now focused on ensuring that the diverse segments of the industry have an opportunity to discuss their concerns about the defense electronics industrial base with each other and share their views with the DoD before the completion of this assessment. To this end, IPC is hosting a FREE industry workshop on October 19, 2018, in Bannockburn, Illinois. Representatives from the DoD will be in attendance.
"Our focus will be on exploring the challenges and opportunities facing these key segments of the industry:
Assembly/EMS
Printed circuit boards
Connectors
Cable
Passive parts
"These segments are critical to the electronics supply chain, and yet, policymakers know very little about their concerns relative to the defense industrial base. This is your opportunity to help shape the scope and outcome of the DoD's electronics assessment to Congress."

It's going to be a busy fall for the Defense printed circuit board industry, IPC, Executive Agent personnel, and the DoD's Office of MIBP staff.
Reference:
[1] Assessing and Strengthening the Manufacturing and Defense Industrial Base and Supply Chain Resiliency of the United States
Dennis Fritz was a 20-year direct employee of MacDermid, Inc, and has just retired after 12 years as a senior engineer at (SAIC) supporting the Naval Surface Warfare Center in Crane, Indiana. He was elected to the IPC Hall of Fame in 2012.
---
Suggested Items
09/28/2023 | KYZEN'
KYZEN, the global leader in innovative environmentally friendly cleaning chemistries, is proud to announce that it is sponsoring the Women's Leadership Program Connection Reception to be held at SMTA International.
09/28/2023 | Nolan Johnson, I-Connect007
The practical question around CHIPS Act development and electronics assembly is, "Will this change how we do business?" Indium Corporation's Dr. Andy Mackie sat down with Nolan Johnson to share what he sees as emerging answers to that question from his perspective as an expert in electronics assembly and packaging, and as a participant in standards development through IPC, JEDEC, and SEMI.
09/28/2023 | ZESTRON
ZESTRON is happy to announce that Senior Application Engineer, Ravi Parthasarathy, will be presenting "Revolutionizing PCB Assembly Cleaning:
09/28/2023 | IPC
IPC continues to collaborate with the electronics manufacturing industry to meet their current and future workforce training needs.
09/28/2023 | IPC
Though product demand weakened this month with Orders and Backlog Indexes slipping, overall electronics industry operations remain healthy per IPC's September 2023 Global Sentiment of the Electronics Supply Chain Report.