Books

Featured Books

pcb007 Magazine

Latest Issues

Current Issue

The Registration Sweet Spot

Registration is underrated and underappreciated. The key is to ensure proper registration from layer to layer across the entire printed circuit board. It's a holistic process requiring anticipation, prediction, precise attention at each step, and detailed data tracking and monitoring.

High-reliability Fabrication

In this month's issue, our expert contributors discuss the latest in technologies, trends, complexities and resources regarding high-reliability fabrication.

Finding Ultra

New demands on PCB fabrication, namely advanced packaging, ultra high density interconnect (UHDI), and new specialty materials, are converging, changing the landscape of our business. Is it time to start paying close attention to this convergence?

Columns

Latest Columns

||| MENU
GreenSource: The Future
November 26, 2018 | Nolan Johnson, I-Connect007
Estimated reading time: 4 minutes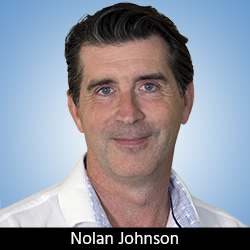 This is my first issue as managing editor of PCB007 Magazine. As I start this journey, I want to thank my predecessor, Patty Goldman, for gifting me with such a strong, vibrant magazine. Patty has guided this magazine expertly and is taking her skills and talents to I-Connect007's quarterly Flex007 Magazine. It's a humbling honor to find myself filling her editorial shoes.
This issue is a special one. We devote the entire magazine to a detailed look at GreenSource Fabrication (a division of Whelen Engineering) and its brand new, fully automated HDI facility in New Hampshire. GreenSource is arguably the most advanced and automated fabrication facility in North America today.
To achieve this, Alex Stepinski, vice president of GreenSource and process architect, had to approach every step with fresh thinking. Under Stepinski's vision and planning—and in collaboration with equipment designers at Atotech, AWP, Schmoll/Burkle, InduBond, CIMS, and others—the GreenSource facility has stitched together a series of automation ideas and processes that result in 1) a zero-waste PCB shop that 2) delivers much tighter tolerances with 3) an any-panel-count capability, all while operating with 4) less energy, 5) fewer chemicals, and 6) delivering fabricated product in about an hour with 7) a 99.9% expected yield.
Figure 1: One year in one minute! The I-Connect007 team placed a time-lapse camera in the GreenSource Fabrication facility to capture ongoing construction of the second phase of this unique automated facility.  
Those are a LOT of challenging objectives to achieve all at the same time. We'll take you through the plant, talk to the staff, and bring you technical details from each of the leading equipment suppliers who worked as a team with Stepinski to create this step forward in North American fabrication.
You'll also meet the new generation of twenty-somethings who are innovating PCB fabrication operations. GreenSource shows us what 21st-century printed circuit fabrication will look like.
We lead off this issue with a walking tour of the entire facility. Stepinski and Barry Matties discuss the processes and the equipment. As they do, the conversation always comes back around to planning for the future.
Next, Happy Holden takes us deeper into the modernized methods at GreenSource, and exactly how they contribute to "Lean" as well as "green" with an assessment of the manufacturing efficiencies.
Atotech is one of the key equipment suppliers we showcase in this issue. The lively, technically rich conversation with the Atotech support team dives into all the Atotech processes, environmental innovations, and chemistry online at GreenSource.
Drills and laser processing equipment play a vital role at GreenSource. In our next article, Patty Goldman explores all the Schmoll and Burkle equipment with Burkle's David Howard. If you've only ever thought of drills as a mechanical fabrication step, you need to read this interview.
The staff play a critical part in the operation of any manufacturing facility. I gathered all the employee interviews we conducted on site and spotted some common themes and objectives that GreenSource is employing to build a world-class, sustainable staff.
Next, we track back to the equipment with an exposé on InduBond and their innovative lamination technology. InduBond's use of electrical induction to laminate multilayers provides significant cost savings and efficiency, making this conversation between Víctor Lázaro and the I-Connect007 editorial team a mustread.
In the automated optical inspection (AOI) department, GreenSource worked with CIMS. We talk with David Ravino about the CIMS installation, metrology, and integration into the factory's automation database.
Jim Brown, GreenSource account manager, sat down with Patty Goldman during our visit. They discuss precisely how GreenSource will sell to its customers. For a factory this advanced and this automated, the sales and support roles are dramatically different, making this article an insightful read.
Turning back once again to the strategic equipment vendors, we showcase AWP, who fill a crucial role in the handling of board panels to automate the process. AWP has dozens of pieces of board-handling equipment in the automated line; the complexity of the design, engineering, testing, and delivery must have been quite an undertaking. I-Connect007 gets the story from Jochen Zeller, AWP founder and vice president.
Next, we talk with Bob Lazarra, president at Circuit Connect in Nashua, New Hampshire. Lazarra shares about the environmental culture around electronics production in New Hampshire, and Circuit Connect's long history with green manufacturing.
Closing out the discussion, Patty Goldman explores chemistry lab details with Green-Gource's Mark Chassé, including the new role of the lab in monitoring and maintaining an automated facility.
As if that weren't enough, columnists John Mitchell and Mike Carano file their latest.
Nolan Johnson is managing editor of PCB007 Magazine. Nolan brings 30 years of career experience focused almost entirely on electronics design and manufacturing.
This article originally appeared in the October 2018 issue of PCB007 Magazine, click here.
---
Suggested Items
11/13/2023 | Global Newswire
The "Global Copper Clad Laminates Market (by Type, Application, Reinforcement Material, & Region): Insights and Forecast with Potential Impact of COVID-19 (2023-2028)" report has been added to ResearchAndMarkets.com's offering.
09/05/2023 | Insulectro
Insulectro, the largest distributor of materials for use in the manufacture of PCBs and printed electronics, ushers in its New Era of Laminates and Prepregs as it begins selling EMC copper clad laminates and Arlon polyimides beginning today.
08/31/2023 | AGC Multi Material America
AGC Multi Material America is participating in the PCB West Exhibition in Santa Clara, California on September 20, 2023.
08/28/2023 | Atotech
MKS' Atotech will participate at this year's KPCA Show 2023 in Seoul, South Korea, which will be held at Incheon Songdo Convensia from September 6-8, 2023.
08/21/2023 | Andy Shaughnessy, I-Connect007
I recently spoke with Mehul Davé and Michael Schumacher of Linkage Technologies. In this interview, they discuss their acquisition of a PCB facility in Malaysia, their global expansion plans, and how Linkage stands to benefit as companies begin pursuing the China Plus One sourcing strategy.