Books

Featured Books

smt007 Magazine

Latest Issues

Current Issue

Chips Don't Float

In Europe and the U.S., legislation is under way to revitalize PCB fabrication and packaging. What is the status of this work, and how specifically does this change the industry landscape for EMS companies? What will help keep us afloat?

Flying High With Digital Twin

The opportunity to use manufacturing simulation as a test bed for job planning and process optimization brings continuous improvement into the modern age. This may be an all-or-nothing type of project, but it's worth the investment.

Artificial Intelligence

In this issue, we (and AI) explored how and when artificial intelligence plays a role in manufacturing today. Whether on the factory floor, or in the front office, AI applications are emerging and changing how we approach planning, processes and problem solving.

Columns

Latest Columns

||| MENU
Communication and Information: Two Keys to Success
May 21, 2019 | Nolan Johnson, I-Connect007
Estimated reading time: 4 minutes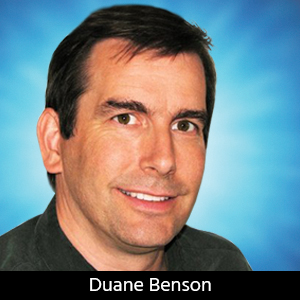 Nolan Johnson and Duane Benson, an I-Connect007 columnist and a representative from Milwaukee Electronics, discuss how assemblers can help their customers through submitting and maintaining accurate information, and engaging in open communication early and often about the highly important bill of materials (BOM).
Nolan Johnson: Duane, can you kick this off with a quick description about Milwaukee Electronics, what they do, and what your role is?
Duane Benson: Milwaukee Electronics is a fullservice contract manufacturer celebrating our 65th anniversary in business this year. And by "full service," I mean that while we are primarily a contract manufacturer and EMS service, we also have custom design engineering in the corporate office. We also do layout with our San Diego PCB division, and we have prototype and on-demand small and limited quantity manufacturing in our Screaming Circuits division.
Screaming Circuits started to turn manufacturing on its head in 2003. We started with prototypes but are now building on-demand manufacturing, end-product prototypes, and mid-volume. We build items that go into outer space, deep underwater, and pretty much anything in between.
Johnson: So, there's no real specialty for the ideal type of customer; you talk to everybody.
Benson: Right. Especially with Screaming Circuits, we specialize in a phase of the design and manufacturing cycle—not in a specific industry. Once the engineer hits save in that CAD software for the last time, we specialize in what happens next.
Johnson: Just to clarify, is that statement just for Screaming Circuits or Screaming Circuits and Milwaukee Electronics?
Benson: Screaming Circuits has a broader focus in that we do everything. Milwaukee Electronics has a narrower focus, but not by an awful lot. We work on medical devices in our Portland EMS facility, which is ISO-13485 certified. One of our factories works on military equipment, and all of our factories work on power equipment and communications. We have a very wide set of devices and consumer electronics. We don't specialize as much as most other manufacturers do.
Johnson: This makes for a very interesting perspective for our conversation today, which will focus on how assemblers can help their customers.
Benson: Obviously, it's about making the customer's job easier, which depends on who in the company we are working with. With the scheduled and forecasted volume manufacturing at Milwaukee Electronics, we're working with purchasing agents. With our Screaming Circuits division, we're working directly with an engineer, so it's important to understand what each of those different customers need. For example, purchasing agents need predictability while engineers need flexibility. Overall, the most important thing that we can do to help our customers is good communication.
Johnson: Based on how your company is structured, you may have two different answers to my question—one for the production side and one for the engineering side—so, what's the one thing that customers can do to connect better with you?
Benson: Well, it's the same answer for both: good communication, as I mentioned, and accurate information. The vast majority of the problems that we run into—whether they be in our forecasted manufacturing with Milwaukee Electronics or our on-demand manufacturing with Screaming Circuits—fall to communication and information.
At Screaming Circuits, for example, we may get a bill of materials (BOM) that has three-line items that aren't completely filled out. Now, we have three parts, and we don't know what they are. We're not in the engineer's head, so we can't guess as to what they are. Or we'll get three components that aren't available in stock. We don't know what to do as a substitute because they haven't given us one. Later, in the BOM, there are three components that don't have reference designators, and in the design files, it's a different version, and they're missing some of the polarity markings.
We work with a partner for the blank PCB—the foundation of every electronic device—which makes the accuracy of information even more critical. Most of our PCBs are fabricated by Sunstone Circuits. If we are given unclear information from a customer, we may not be able to give the right information to Sunstone. As with the old "telephone game," each time information goes from one party to another, the risk of misinterpretation increases.
That information is critical, and if you don't have it right in the first place, you're going to have a cascading set of problems. We will do our best to solve those problems. We'll call you to try and figure it out, but we need good communication and information, and we need people to respond quickly, especially in a prototype or on-demand type environment.
All companies face this risk, but we built our business around mitigating that risk. We've been working with Sunstone since we started Screaming Circuits, and that level of understanding allows both of us to focus on what each of us is good at. We are so well integrated that the risk of miscommunication is significantly reduced.
To read the full article, which appeared in the May 2019 issue of SMT007 Magazine, click here.
---
Suggested Items
09/27/2023 | AT&S
AT&S is working on the EECONE (European ECOsystem for greeN Electronics) project to develop new technologies to make electronics production in Europe more sustainable.
09/27/2023 | iNEMI
Join iNEMI and ZESTRON in Shenzhen on October 13 for a full-day workshop on reliability requirements and challenges for automotive electronics and to share the latest information about standards development for this market segment.
09/26/2023 | SMTA
SMTA is pleased to announce Catherine Wong, Foothill College, has been selected as the recipient of the 2023 JoAnn Stromberg Student Leader Scholarship.
09/25/2023 | Purdue University
Purdue University continues building momentum as America's leading university in semiconductors, with a broad range of updates this fall semester.
09/25/2023 | Alison James
"Electronics systems are at the heart of almost all modern technology. The performance and functionality of these systems have increased at breathtaking speed, chiefly as a result of advancements in semiconductor technology. Semiconductors do not function in isolation," writes Alison James, IPC senior director of government relations, in a 2023 report for the European Commission's Directorate General for Internal Market, Industry, Entrepreneurship. "These electronics systems feature prominently in key sectors like defence, aerospace, space, automotive, medical, and high-performance computing, but electronics are vital to every industry and are central to a variety of EU priorities, including the twin digital and green transitions and Europe's technological sovereignty."