Books

Featured Books

pcb007 Magazine

Latest Issues

Current Issue

Finding Ultra

New demands on PCB fabrication, namely advanced packaging, ultra high density interconnect (UHDI), and new specialty materials, are converging, changing the landscape of our business. Is it time to start paying close attention to this convergence?

Developing a Strategy

A solid strategy is a critical part of success. This month, we asked some of the top industry leaders and business strategy "gurus" to share their thoughts on developing strategies.

Winning With TQM

In this issue, we explore how TQM has entered the DNA of continuous improvement disciplines, and the role leadership transformation plays in this. If you've ever competed against a TQM company, you understand their winning advantage.

Columns

Latest Columns

||| MENU
PCB Fabricators' Tech Capabilities Exceed OEMs' Needs in Many Areas
June 6, 2019 | Dennis Fritz, Fritz Consulting
Estimated reading time: 1 minute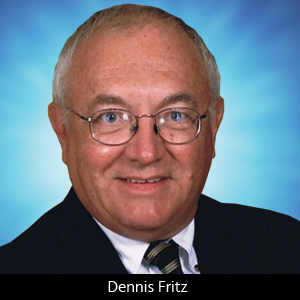 Some interesting differences showed up in the board property data reported by the OEMs and PCB fabricators that participated in IPC's PCB Technology Trends 2018 study. By and large, those differences indicate that PCB fabricators are well positioned to meet many of their OEM customers' technical needs today, and their projections indicate their belief that they can stay ahead of the curve through 2023.
One example is the average maximum number of drilled holes per panel. The participating PCB fabricators are drilling more than twice as many holes as the participating OEMs reported specifying.
PCB fabricators reported minimum conductor line widths and spaces that averaged 25−30% smaller than those currently specified by the participating OEMs. Perhaps more significantly, the participating PCB fabricators predict the minimum line width and spacing in five years will approach 50 microns, while the OEMs in the survey said line/space requirements would not even get as small as 90 microns.
Fabricators reported that they are building boards to mount finer surface mount features than the participating OEMs are specifying. Fabricators reported a minimum pitch of 0.5 millimeters on average for surface-mount packages, while the participating OEMs averaged current minimum pitch above 1.0 millimeter. Board fabricators estimate that by 2023, they will have to make boards to mount 0.3-millimeter pitch on average. OEMs were much less demanding in their expected 2023 specifications.
Differences in the samples of participating companies could explain these differences in part. The data might also reflect differences between the roles of the respondents. More than half the OEM respondents work in product development, design or R&D, while the PCB fabricator respondents represented a balanced mix of top management, production, design, quality assurance and engineering.
In many cases, OEM and PCB fabricators' data averages were close, such as in board thickness, maximum number of layers, percentages of boards by layer count, rigid-flex layers, and the use of blind and buried vias. Both segments predict increases in the maximum number of layers and in the use of blind and buried vias over the next five years.
Do you think OEMs and board fabricators are singing from the same song-book?
---
Suggested Items
09/18/2023 | IPC
IPC Day France: Aerospace Electronics is an aerospace-focused networking event featuring key industry experts from NASA and Airbus and will take place on October 2, 2023 . 
09/15/2023 | TRI
Test Research, Inc. (TRI), the leading test and inspection systems provider for the electronics manufacturing industry, will join productronica 2023, which will be held at Messe München Center from November 14 – 17, 2023.
09/13/2023 | I-Connect007 Editorial Team
For this month's issue on rigid-flex design, we spoke with instructor Kris Moyer, who teaches the IPC class "PCB Design for Flex and Rigid-Flex Boards." In this wide-ranging interview, Kris breaks down the hurdles facing rigid-flex designers and offers a variety of solutions for rigid board designers taking on their first rigid-flex circuits. He also provides a few horror stories to illustrate what happens if you don't follow sound design practices, rules, and standards. And, as Kris points out, "Your fabricator is your friend."
09/13/2023 | IPC
In conjunction with NEPCON Vietnam 2023, IPC hosted its popular IPC Hand Soldering and Rework Competition in Hanoi, Vietnam on September 6-8, 2023.
09/13/2023 | Hentec Industries/RPS Automation
Hentec Industries/RPS Automation, a leading manufacturer of selective soldering, lead tinning and solderability test equipment, is pleased to announce that Sinclair Manufacturing has purchased Pulsar solderability testing and Photon steam aging systems for installation in their Chartley, Massachusetts facility.