Books

Featured Books

pcb007 Magazine

Latest Issues

Current Issue

The Registration Sweet Spot

Registration is underrated and underappreciated. The key is to ensure proper registration from layer to layer across the entire printed circuit board. It's a holistic process requiring anticipation, prediction, precise attention at each step, and detailed data tracking and monitoring.

High-reliability Fabrication

In this month's issue, our expert contributors discuss the latest in technologies, trends, complexities and resources regarding high-reliability fabrication.

Finding Ultra

New demands on PCB fabrication, namely advanced packaging, ultra high density interconnect (UHDI), and new specialty materials, are converging, changing the landscape of our business. Is it time to start paying close attention to this convergence?

Columns

Latest Columns

||| MENU
First EIE Direct Imager at Electronic Interconnect: One Year Production Update
August 16, 2019 | First EIE SA
Estimated reading time: 1 minute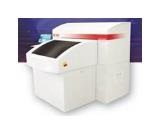 For more than a year, Electronic Interconnect Ltd. has been using the First EIE Direct Imager—EDI500 HV—in production at its Elk Grove Village, Illinois, location. The First EIE Direct Imager is fully manufactured in Switzerland, including the broad wavelength optical engine, which provides an operator-friendly user interface on a highly reliable platform while addressing advanced production needs.
Based on DMD technology, First EIE's Direct Imager features a high-powered ultraviolet light source, which provides a full spectral range from 365 nm to 450 nm, allowing full compatibility with most resists and solder masks. The feature-rich software includes advanced local scaling or simple panel scaling; a high-resolution, fully automated target finder; exposable features down to 1-mil L/S; and real-time Z-axis auto-focus. The EDI500 addresses panel sizes up to 24″ x 27″ with a compact footprint, standard utility connections, and maintenance-friendly design.
Sanjay Shah, Electronic Interconnect COO, said, "I am very happy with this equipment. Now, I am sure that the light engine with the broad wavelength spectrum has many benefits for my exposure process with dry films, in particular with solder mask. I have seen a significant difference in the quality and finish of direct imaging as well as conventional mask exposed with the First EIE Direct Imager due to the broad UV spectrum. The exposing time with the direct imaging mask is quite impressive."
About Electronic Interconnect
U.S. printed circuit board manufacturer Electronic Interconnect serves design engineers, OEMs, and contract manufacturers throughout the country. With over 30 years of experience, their customers have benefitted from unique technical advancements in areas such as thermal management, metal cladding, heavy copper, and solderability.
About First EIE
First EIE SA, Switzerland, provides outstanding equipment for leading markets seeking high-end imaging technologies. With its 512-beam optical engine, the latest generation of RP photoplotters achieves features down to 5 microns at 50000 dpi. The EDI Series for Direct Imaging enables the possibility to expose the all UV Photo sensitive substrates from Dry Film to Solder Mask including Legend.
Headquartered in southern California, all4-PCB is First EIE's representative in North America.
---
Suggested Items
12/06/2023 | Indium Corporation
Indium Corporation is proud to announce the addition of Sales Engineer Meik Fratzel to its European team.
12/04/2023 | Transition Automation
Transition Automation, Inc. recently received a large order for Advanced Holder and Blade Assemblies compatible with DEK printers from Rotec BV in Belgium.
11/30/2023 | AIM
AIM Solder, a leading global manufacturer of solder assembly materials for the electronics industry, is pleased to announce its new NC259FPA Ultrafine No Clean Solder Paste, which it revealed recently during the Productronica Germany trade show.
11/27/2023 | Real Time with...productronica
Koh Young's Harald Eppinger talks about the company's technology for the semiconductor and advanced packaging market and how they address the challenges introduced by reflective components and micro solder deposits.
11/27/2023 | HyRel
HyRel Technologies, a global provider of quick turn semiconductor modification solutions, announces the achievement of International Traffic in Arms Regulations (ITAR) registration.